PRINCE ROYCE'S ALTER EGO IS CERTIFIED TRIPLE PLATINUM BY THE RIAA
WITH ALTER EGO, PRINCE ROYCE IS NOMINATED TO A LATIN GRAMMY FOR BEST CONTEMPORARY/TROPICAL FUSION ALBUM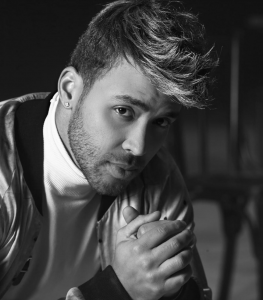 ALTER EGO has delivered four #1 radio hits: two on Billboard's Latin Airplay chart and two on Billboard's Tropical Airplay chart.
Royce dominates on the Billboard Tropical Airplay chart at #1 and #2 with "Carita de Inocente" and "Lotería" respectively, for a second week in a row.
"Carita de Inocente" has remained at #1 on Billboard's Tropical Airplay chart for 28 weeks, setting a new all-time record.
MIAMI, Florida (October 7, 2020).
ALTER EGO
, multiplatinum award-winning Latin superstar 
Prince Royce
's latest album has been 
certified Triple Platinum by the Recording Industry Association of America (RIAA) for its sales in the United States and Puerto Rico. It is also Triple Platinum in Argentina, Gold in Mexico and Spain and Platinum in Peru.
With ALTER EGO, Prince Royce is nominated to a 2020 Latin GRAMMY for Best Contemporary/Tropical Fusion Album. To date the young artist has garnered fourteen Latin GRAMMY nominations.
PRINCE ROYCE ALTER EGO
RELEASED FEBRUARY 7, 2020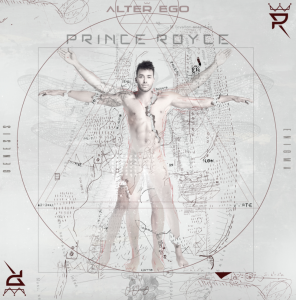 "ALTER EGO unites Royce's musical tastes in one masterpiece that allows him to be a bachata/tropical singer and also showcase the R&B and urban sound he grew up listening to in New York." Billboard
"The bilingual star further plays up his versatility throughout Alter Ego, which is split into Side A and Side B, like an old-school mixtape. Whereas the 'Génesis' side pays respects to his beginnings as a tropical star, the 'Enigma' side shows the 30-year-old singer flirting with fresh música urbana and Latin pop sounds." Rolling Stone
"In a fickle music industry where artists come and go, Prince Royce has kept up with the times while staying true to his roots. As tastes in music change, he's steadfast in representing the genre of his Dominican heritage, bachata, and adventures into new sounds he's come across in the past decade." Grammy.com
To stream or download ALTER EGO click HERE
It debuted at #1 on the following Billboard charts: "Top Latin Albums", "Latin Album Sales" and "Tropical Albums" and it is the only #1 Tropical album debut this year
60 Songwriters, 18 Producers, 21 Musicians, 1 Gospel Choir