WANTED: Suspects responsible for Aggravated Assault with a Deadly Weapon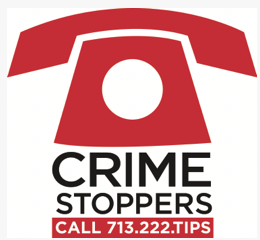 Crime Stoppers and the Houston Police Department's Major Assaults Division need the public's assistance identifying the suspects responsible for an Aggravated Assault – Deadly Weapon.
On Monday, August 9, 2021, at approximately 4:00 p.m., two victims were shot while in the 10100 block of Homestead Rd. in Houston, Texas. During the incident, the first victim was standing outside when the suspects approached them in their vehicle (white Buick Lucerne) and began shooting striking them in both legs. The second victim was driving in the same area when they were struck in the face by a bullet. Witnesses described the same suspects driving (white Buick Lucerne) as the shooters. The suspects fled the scene in an unknown direction. Both victims sustained a gunshot wounds and was transported to the hospital for treatment.
Crime Stoppers may pay up to $5,000 for information leading to the charging and/or arrest of the suspect(s) in this case. Information may be reported by calling 713-222-TIPS (8477), submitted online at www.crime-stoppers.org or through the Crime Stoppers mobile app. Only tips and calls DIRECTLY TO Crime Stoppers are anonymous and eligible for a cash reward.