Tune in tonight for a conversation with leaders in art and medicine!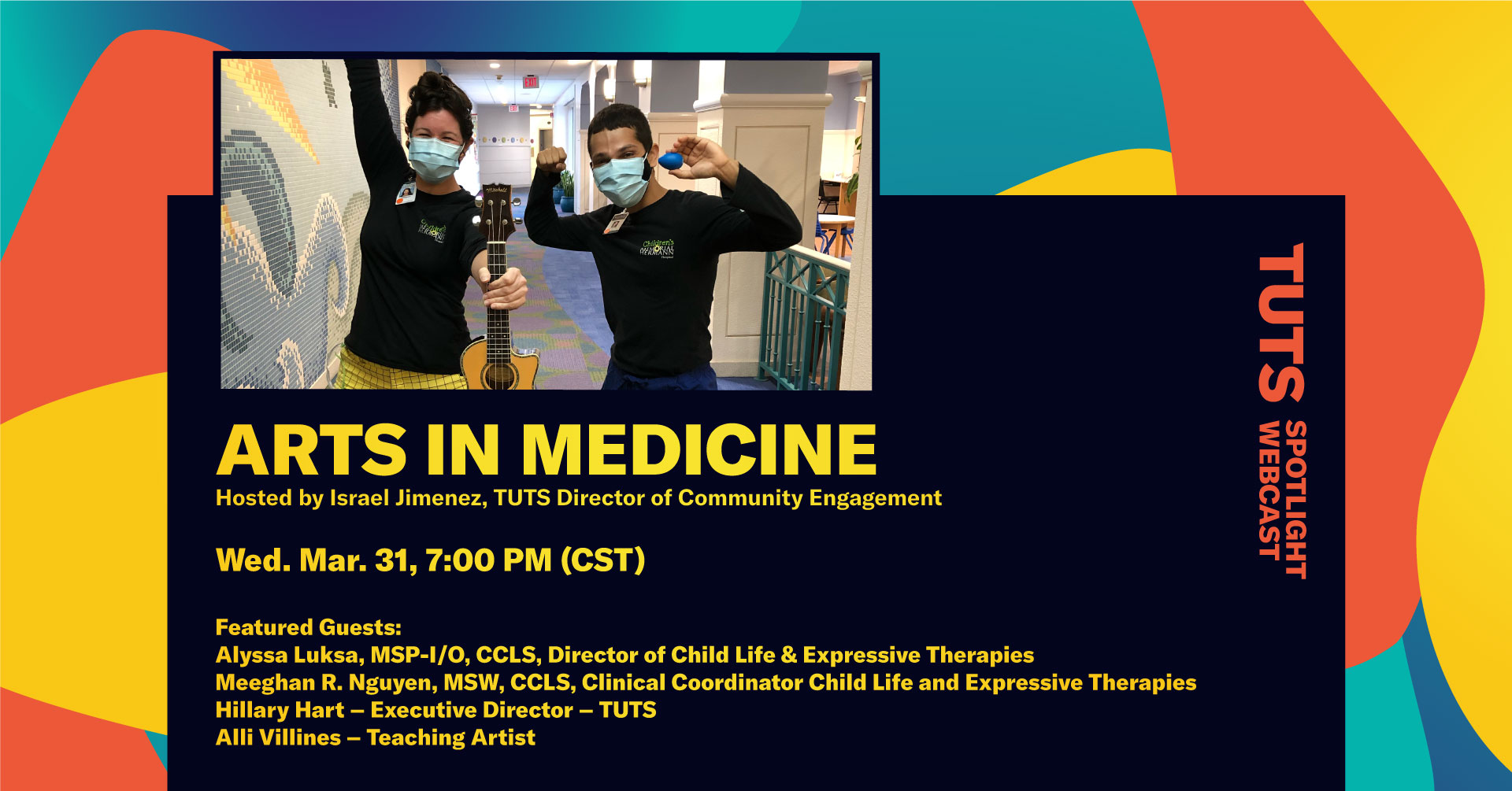 A Discussion on How the Arts Heal 
A SPECIAL FREE EVENT ON FACEBOOK LIVE TONIGHT AT 7 PM!
Does musical theatre have the power to heal? Meet the visionaries who work with young patients at Memorial Hermann Children's Hospital to help them to cope with long-term hospital stays and to give these kids a chance to be kids.
It all takes place on the TUTS Facebook page. Tune in for your chance to have your questions answered live!
Wednesday, March 31 at 7 p.m. CST
Guests: 
Alyssa Luksa, MSP-I/O, CCLS, Director of Child Life & Expressive Therapies
Meghan R. Nguyen, MSW, CCLS, Clinical Coordinator Child Life and Expressive Therapies
Hillary Hart – Executive Director – TUTS
Alli Villines – Teaching Artist – TUTS
Host: 
Israel Jimenez – Director of Community Engagement – TUTS