Players share historic moment with Janice McNair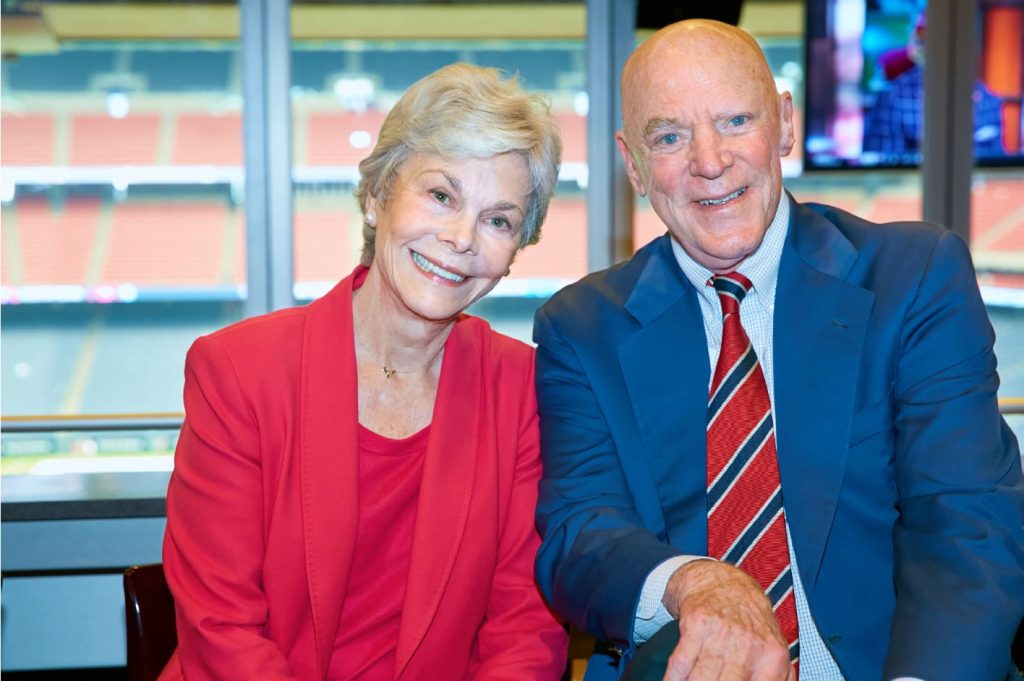 Houston Texans Co-Founder and Senior Chair Janice S. McNair made history on Tuesday when she gifted $5 million to Pro-Vision Inc., a non-profit located in the Sunnyside Community in Houston. The donation, made through The Robert and Janice McNair Foundation, is not only the largest gift received by Pro-Vision, but also among the largest donations to support education, community relations and economic development in the National Football League.
"Everybody knows about the Houston Texans but, a lot of times, people don't know about the things that they do behind the scenes, money that they have donated to this community," Special Advisor to the Head Coach Andre Johnson said. "So it's great, not only being the owner of a football team but being able to affect your community. To see them do this is a great thing."
Several Texans players were on hand for the announcement and ribbon-cutting ceremony, as well as Pro-Vision CEO and Founder Roynell Young.
The donation will enhance the underserved Sunnyside community, by building housing for low-income community members, an on-site football field and track facility. A multi-purpose building was also unveiled on Tuesday.
The day was an emotional one for former Texans safety Andre Hal, who grew up in economic conditions similar to the ones in Sunnyside.
"Watching those kids quote 'The Four Agreements,' that's one of my favorite books," Hal said. "Seeing that made me realize that this is a perfect opportunity for these kids to grow and learn and become better humans."
Johnathan Joseph called it a great day for Houston.
"It was really special because I know what the city of Houston means to her (McNair) and her family and how much Mr. (Robert) McNair put into this also," Joseph said. "His passing I'm sure it was pretty emotional for her because obviously we'd love to have Bob here today, but his legacy lives on today through this also."
In addition to the $5 million donation, the McNairs also gifted $450,000 to support Pro-Vision's Urban Farm and Aquaponics Initiative. Pro-Vision Inc. is an organization that uses a four-component approach in their efforts to dismantle poverty through education, nutrition, character development and housing.
Established in 1988, The Robert and Janice McNair Foundation is focused on a different tomorrow. Janice McNair and her late husband Bob have long believed the greatest impact one can leave on the world is a dedicated focus on helping others through their mission, vision and values.