New king, new challenges: the road ahead for King Charles III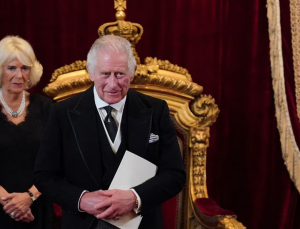 In the first coronation in the country in 70 years, a lavish ceremony comprising 2,300 guests including more than 100 heads of state, Charles III has been crowned King of the United Kingdom. The event marked the culmination of plans that were set in motion last September upon the passing of King Charles' mother, Queen Elizabeth II. During the seven decades of her reign, emerging post-colonial nations grew in self-confidence, and some challenged the idea of the Commonwealth, while at home, the traditional public deference to the monarchy faded, requiring the members of the royal family to reposition themselves as good Samaritans working towards the greater good of British society. King Charles, in his prior avatar as the Prince of Wales, was quick to embrace the successive waves of change, particularly when it came to climate change and the environment. As a passionate supporter of sustainable ecosystems and architecture, he has advocated for organically maintained parks and natural reserves in the U.K. Under the aegis of the Prince's Trust, which operates under a royal charter to help disadvantaged youth in the U.K., more than a million young people had benefited by 2020.
While the new king has made a name for himself in the climate and social welfare spaces, he will have to work hard to tackle rifts within the royal family, potentially deal with an independence movement in Scotland, and face up to the long-standing challenge of Commonwealth nations that no longer wish to have the U.K. monarch as their head of state. Within the Windsor clan, King Charles's younger son Prince Harry has renounced his royal trappings and moved to California with his American wife Meghan Markle, and his recent novel, Spare, does not mince words in spelling out deep-seated resentment that he claims they felt while at the palace. The King will have to either make peace with the new arrangement forced by Prince Harry or build bridges with his second son. In Scotland, Humza Yousaf has now taken the reins of the Scottish National Party after the long tenure of Nicola Sturgeon. While the party has numerous internal issues to resolve, there is a distinct possibility of another independence referendum, which would pose sharp challenges to the U.K.'s economy and society, particularly in a post-Brexit context. King Charles would also have to engage with Commonwealth nations such as Antigua and Barbuda, Australia, the Bahamas, Belize, Grenada, Jamaica and St. Kitts and Nevis — nations that have signalled their intention to appoint their own heads of state. To tackle and effectively deal with these challenges, King Charles III will have to continue to embrace modern values while carrying the mantle of hoary royal traditions.