Nearly 3,000 Volunteers Will Participate at seven Houston Project Sites, Benefitting 10 Community Organizations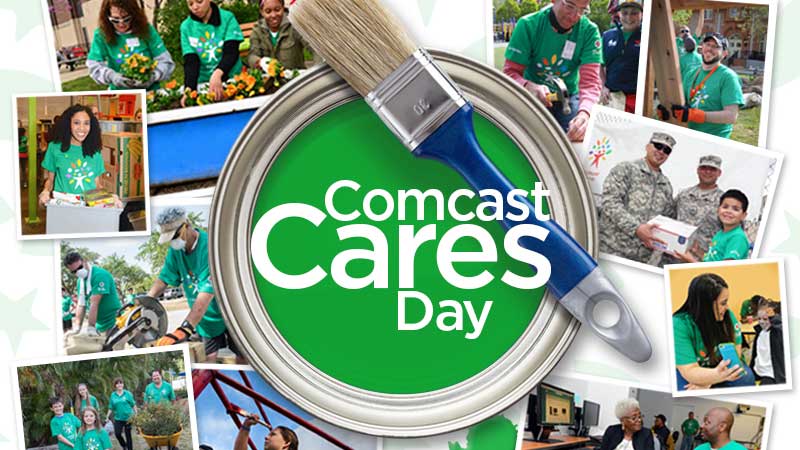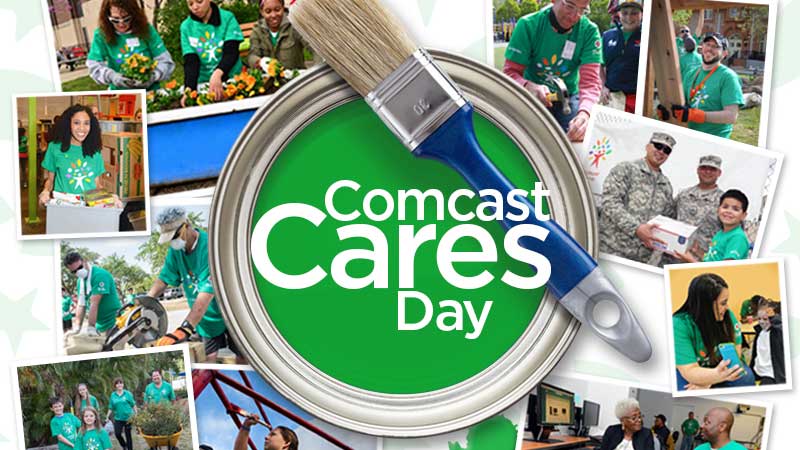 More than 3,000 local Comcast NBCUniversal employees and their families, friends and community partners will "make change happen" as they volunteer to improve seven sites as part of the 18th annual Comcast Cares Day, the nation's largest single-day volunteer event.

From using technology to create positive change, such as teaching digital literacy skills, to mentoring youth, to stocking food banks, to beautifying parks, Comcast NBCUniversal employees volunteer during this celebration and throughout the year to make a lasting impact. To date, more than 1 million Comcast Cares Day volunteers have contributed over 6 million service hours to improve local communities at more than 10,000 projects.
This year, the Company expects more than 100,000 volunteers from Comcast, NBCUniversal, and for the first time Sky, to participate in projects across the country and around the world.

AAMA is one of the most effective organizations in the country in helping Latino families to become productive contributors. Comcast NBCUniversal employees and their families will gather May 4th to help landscape, power wash and provide upkeep for their vegetable garden. These efforts will help ensure AAMA is able to continue their mission to inspire and empower Latinos to pursue their potential and achieve success.

"As we celebrate our 18th annual Comcast Cares Day, we are delighted to partner with AAMA to give back to our local community here in Houston," said Ralph Martinez, Senior Vice President, Comcast Houston Region. "It is incredible to see how we can drive meaningful change by bringing together our employees, their friends and families, and our community partners, both on this day and throughout the year. We are thankful for the participants and volunteers who continue to work to make a positive difference."

The Comcast NBCUniversal Foundation will also provide grants to local partner organizations on behalf of volunteers who contribute their time on Comcast Cares Day. The grants will help Comcast's partners continue their mission of serving the community throughout the year. To date, the Comcast NBCUniversal Foundation has awarded nearly $25 million in grants to local nonprofit organizations who have served as partners on Comcast Cares Day.
For more information on Comcast NBCUniversal and Sky volunteer and community impact initiatives, visit www.comcast.com/community.