Michael Jackson's estate has made $2B in 13 years since his death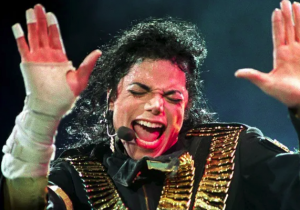 The latest figures, uncovered by The Sun this week on the 13th anniversary of MJ's death, show the King of Pop's estate has brought in over $360m in his most recent audited business year.
And for the first time, there is a confirmed payment notice for over a quarter of a billion from the late star's EMI Music rights sale to Sony.
The business deals mean that MJ's three children, who witnessed their dad struggle financially and become technically homeless – staying with friends while his Neverland home went into foreclosure – will forever live in luxury, without facing any financial worries.
The accounts detail the money-spinning business moves made by Jackson's close allies, who run his estate, in securing his kids' futures.
The paperwork confirms that Sony bought the pop star's ten percent lifetime rights to the EMI catalog for a staggering $287.5m.
On top of that, the Beat It singer earned almost $70m from work deals.
The net value of Jackson's property, cash accounts, and earnings overall is $883,423,593.76 – a far cry from the years after his 2009 death when he was deemed to be around $500m in the red, according to the papers.
The turnaround, led by Estate executors John Branca and John McClain, shows that Prince, Paris, and Blanket will be multi-millionaires for life.
Estate lawyer Jeryll S Cohen said in court papers: "The Executors have been able to create exceptional and unique opportunities that did not exist at the time of Michael Jackson's death to generate substantial revenue…
"As of December 31, 2021, the Estate generated gross earnings exceeding Two Billion Dollars.
"With the assistance of their counsel, the Executors have successfully rebuilt and enhanced Michael Jackson's image, solidified the MJJ business as a significant entity in the entertainment industry, entered into… unprecedented business deals that have produced… significant revenues for the Estate, and have settled or disposed of most of the creditors' claims and litigation."
Cohen went on to explain the executors had renegotiated many of Jackson's debts and "continue to provide uninterrupted support for Mrs. Jackson and Michael Jackson's children as Michael intended."