Mayor Sylvester Turner Appoints Michael Heckman Chief Executive Officer of Houston First Corporation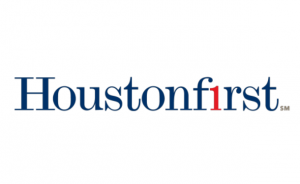 Houston First Corporation, the official destination marketing organization for Houston, today announced that Michael Heckman has been named Chief Executive Officer.
For the last 12 months, Mr. Heckman has served as the Acting President & CEO after being appointed to the position by Mayor Sylvester Turner. He was charged with overseeing full operations of the corporation, guiding Houston First through its pandemic response and into its next growth phase.
"The mark of true leaders is the ability to unite and inspire their team to work to achieve great things. Over the last year, Michael has led Houston First through unprecedented challenges, and in turn, Houston First's response plan has been an industry leader," said Mayor Sylvester Turner.
"He led his team as they turned obstacles into opportunities while charting new and entrepreneurial initiatives. Houston First engineered a relief plan for the hospitality industry, catalyzed the return of Houston's convention business, and kept Houston top of mind by generating hundreds of national stories," added Mayor Turner. "Houston First is an extremely important organization to our city and I am confident that Michael is the right person to lead it into the future."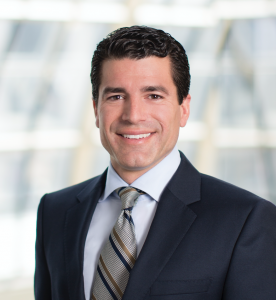 "It is a tremendous honor to serve as the CEO of Houston First Corporation. Destination Marketing Organizations play a critical role in place-making for their communities," said Michael Heckman, president, and CEO of Houston First Corporation. "My priority will continue to be to articulate a clear vision for the company and empower the leadership team to execute a nimble and responsive strategy that enhances Houston's brand and provides value that transcends the visitor market to all areas of the economy."
"As we move forward, one of the foundational elements of Houston First's strategy will be to align the public and private sectors, industry, and community around a common goal of positioning Houston as a global powerhouse," Heckman said.
"I have enjoyed working with Michael over the past year, even while under the most difficult of circumstances. He has shown vision, a strong sense of justice, sharp knowledge of the industry, and the ability to drive positive change," said David Mincberg, chairman of Houston First Board of Directors.
Prior to this role, Heckman served as Chief Operating Officer of Strategic Initiatives for Houston First, responsible for developing a new strategic direction for the corporation. He has also served as the Senior Vice President of Partnerships and Event Development, with responsibilities ranging from major events like the Super Bowl to a portfolio of entrepreneurial enterprises. He has been part of the Houston First team for 12 years.
Heckman has a more than 20-year career with leadership roles spanning destination marketing and hotels, as well as sports and event management.