Mariachi 7 Leguas: Exclusive Interview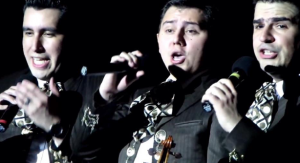 Hi Emilio Santos, thank you so much for this exclusive interview for Que Onda Magazine – we're so happy to have you here today.
Thank you very much for having me, thank you for the invite – very excited.
First question that I have is how did the band originate?
Mariachi 7 Leguas originated back in 2004, 16 years ago when I was living in San Antonio for a couple of years and decided to come back to the valley and form Mariachi 7 Leguas. It was It was something that I just wanted to do on the side but in a short amount of time, Mariachi 7 Leguas basically blew up and became very successful.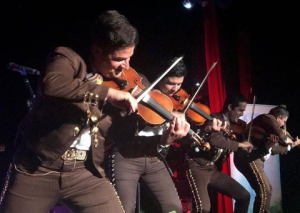 So was the band impacted by COVID-19 in any way?
Unfortunately it was. That was when we started getting a lot of cancellations. A matter of fact we were supposed to have this concert last year and of course it got postponed to this coming September. A lot of events got cancelled, a lot of private parties got cancelled, so we were basically not playing for…a good nine months – we were out of [our normal routine] where we performed every weekend. However, we did record one song that was actually recorded digitally from our homes and we put it together with the computer, so we made music for the people that were staying at home and staying safe.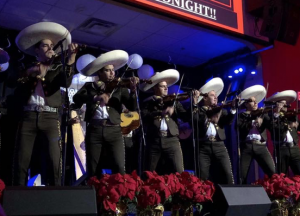 What precautions will the band be taking now that performances are now being allowed?
[Everyone] got vaccinated and depending on the location where we're at, we do wear masks…depending on the location, [how the people and guys feel]. So right now what we're doing, we used to practice here [in my home] every weekend. Now the Radisson McAllen Airport was gracefully enough to allow us to use their ballroom for practice and be able to [stay 6ft away from each other] and have a successful practice during that [time] so they helped a lot as well.
What was it like for the band to perform again on stage? Will this upcoming concert be their first time performing live after the pandemic or have there been prior shows?
There have been small private shows but as far as our concerts are concerned, like on stage, this is going to be the first one after this long wait of performing for our public audience.
We're very excited to have you guys here performing on September 25th, myself included will be there! What upcoming shows will the band have after Houston?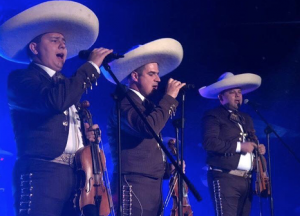 Great, great. We're super excited to be there. We do have some that are being taken care of, that are going to be booked for various cities in South Texas. We do have one coming up, a big show that we were planning to have this year but unfortunately the theater was already booked, so we have one coming up for 2022. We have Brownsville, usually there's a huge festival that happens in Brownsville every year, which is the last week of February, which is – Charro Days. [Those will be] our next upcoming shows that we will have. Basically we start on Tuesday and end on Sunday, so it's like a party every single day in Brownsville.
I bet they all love it since it's so close to home right there. This following question is more personally for you – what would be your favorite song of the band, if you had to choose?
Well if I had to choose…really it all depends on the mood right? There's a lot of songs that we love playing – I love performing Huapango and Rodinellas. I love playing a Ranchera that's called, "No Volveré." Every single piece has its own character, if you will, and it just fulfils the energy and the adrenaline when we play for them because I feel like we transmit that music and when people get to enjoy it, we feel their energy back, so it's like a whole round energy going on. When we perform those usually it's a really good sensation – that's why we love playing those pieces.
I love to hear that – I can see the passion and hear it in your voice! So this time I'm going to give you the opportunity to say something special to your fans, to be prepared to see you guys this upcoming September 25th, here in Houston!
Well guys, ladies and gentleman, people from Houston – We're loving the fact that we're going to get to see you [again] with this great concert that we have prepared. We're going to do a special concert in memory of Jose Alfredo Jimenez – one of the greatest composers that Mexico has ever had. Can't wait to see you guys in September 25th at the Houston [Baptist] University theater. So I hope to see you there – we're super excited! And remember, Mariachi 7 Leguas is going to be there to enjoy your presence and transmit our music to you guys!
Don't miss out on this great upcoming performance and see Emilio Santos for yourself and the rest of Mariachi 7 Leguas LIVE at the Dunham Theater located at the Houston Baptist Church on Saturday, September 25th at 7 p.m.!
You can get your tickets now at Houstonmariachifestival.com – Que Onda! We are everywhere you need us to be!