LVCVA Board of Directors Votes to Move Forward With Elon Musk's The Boring Company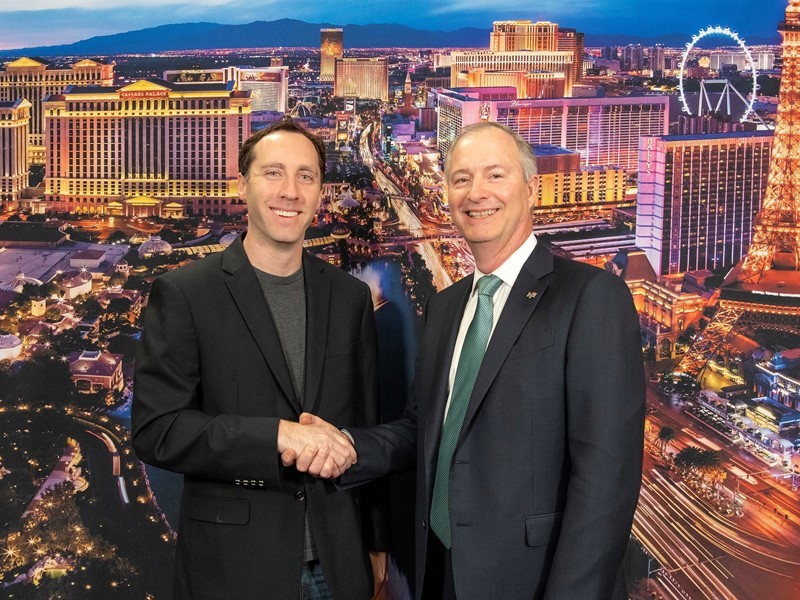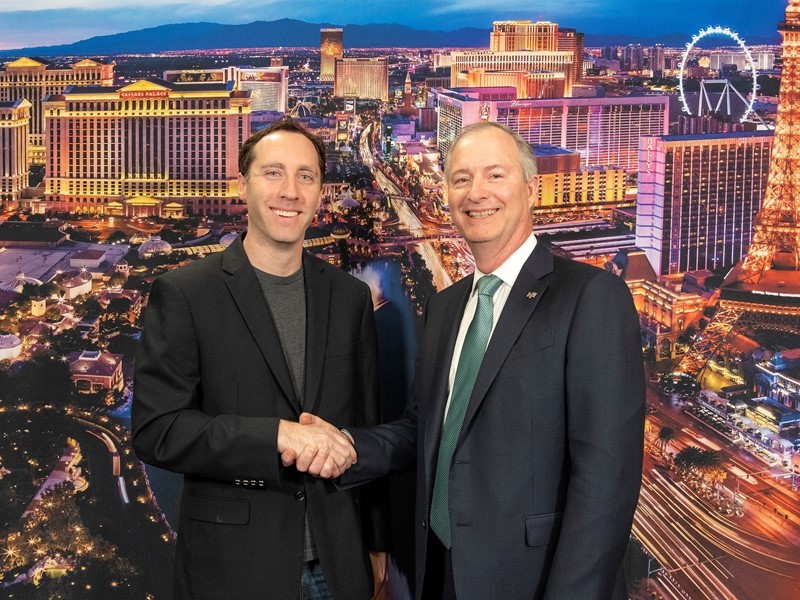 The innovative project has the potential to connect Downtown, the Las Vegas Convention Center, the Las Vegas Boulevard Resort Corridor, McCarran International Airport and beyond.
The Las Vegas Convention and Visitors Authority (LVCVA) Board of Directors today made a monumental decision that will revolutionize Southern Nevada's transportation. The 14-member Board approved a recommendation to select Elon Musk's The Boring Company (TBC) to design, construct and operate a people mover for the Las Vegas Convention Center via a loop of underground express-route tunnels that could carry passengers in autonomous electric vehicles at high speeds.
"Las Vegas has maintained its reputation as a leading travel destination because we are driven by innovation and hospitality," said LVCVA CEO and President, Steve Hill. "This project is an example of how our leading principles can create an experience benefitting our community and valued visitors."
Currently in the midst of an expansion, the Las Vegas Convention Center will span 200 acres when complete in time for CES in 2021. Conventioneers walking the facility from end to end would log approximately two miles creating the need for an on-property guest transportation solution. In 2018, Las Vegas had more than 42 million visitors. The Las Vegas Convention Center hosts more than 1 million convention attendees annually. The Regional Transportation Commission of Southern Nevada carries approximately 12 million passengers per year within the Las Vegas Boulevard Resort Corridor.
"Las Vegas is a high-energy, high-technology destination equipped to welcome the world, and we are excited to deliver a system that will help visitors efficiently navigate the city's many offerings," said Steve Davis, president, The Boring Company." Founded by Elon Musk,
TBC is a leader in innovative transportation technology. Its projects include a Research and Development (R&D) Test Tunnel in Hawthorne, California. The R&D Test Tunnel represents a fully operational 1.14-mile Loop system that cost less than $10 million per mile including internal tunnel infrastructure.
The LVCVA's TBC recommendation is a result of a multistep process that started in 2018 with a request for information to gauge interest. A request for proposal was then issued. Interviews with the selected finalists were conducted by an evaluation team who determined the recommended company. The evaluation team was comprised of representatives from the LVCVA, private organizations including a Las Vegas resort property, and consultants in transportation systems, and automated people-mover construction and operations industries.
Following today's decision, TBC and the LVCVA will determine specific design, construction and operational plans and negotiate a contract for final approval by the LVCVA Board in a subsequent meeting anticipated by June 2019.
TBC's existing proposal indicates the underground loop system offers reduced total costs, less disruption to pedestrian and vehicle traffic, and faster construction time than traditional ground or above-ground options.
The loop will be designed to meet the full spectrum of ridership needs, including demands from future expansions, with a potential capacity of up to 11,000 passengers per hour. The estimated system cost is between $35 million and $55 million depending on route, number of stations and size of stations.
"Las Vegas is on the cutting edge of technology and this project reflects the incredible work that's taking shape right here in Southern Nevada," said LVCVA Board Chairman and Clark County Commissioner, Larry Brown. "It's exciting to have the Las Vegas Convention Center campus at the forefront of this historic development in our destination and we look forward to this new mass-transit solution with The Boring Company."
Tourism is the engine that drives Southern Nevada's economy, and one of the greatest opportunities for continued growth is business travel. Through expanding and renovating the convention center coupled with innovations in efficiently and effectively moving locals and visitors within the destination, Las Vegas will not only retain its status as the No.1 conventions city, it will ensure the economic future of the entire destination.
Overall, the tourism industry continues to be crucial to Southern Nevada's economy generating $58.8 billion in total economic impact, supporting 391,000 jobs and $16.4 billion in local wages and salaries. These jobs represent 41 percent of Southern Nevada's total workforce.