Harris County District Attorney's Office donates $35,000 to combat illegal dumping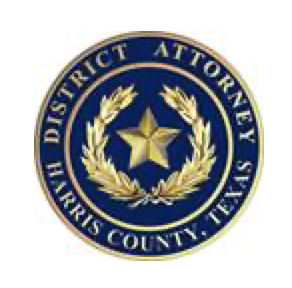 Harris County District Attorney Kim Ogg has donated $35,000 in asset forfeiture funds to Precinct 3 Constable Sherman Eagleton's office to buy and install the state-of-the-art cameras and monitoring to combat illegal dumping in north Harris County.
"Illegal dumping can affect any area in Harris County, but there are some hotspots where repeat offenders take advantage of hidden areas to continually dump garbage instead of disposing of it responsibly," Ogg said. "When we invest in cameras and the infrastructure to monitor those sites live, 24/7, we can turn blighted areas into model landscapes."
The $35,000 check, donated during a meeting at the North Forest Campus of Houston Community College on September 22, will fund the installation of four to five high-tech cameras and the hardwiring required to set up each one for continual monitoring by personnel from Precinct 3 Constable's Office.
These cameras will be set up at locations with recurring illegal dumping issues and will include the areas requested by Charles Nobel, a leader with the Greater North-Northeast Coalition of Civic Clubs.