Gov. Abbott speaks in White House COVID-19 vaccine panel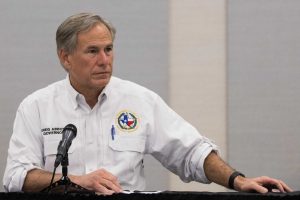 As the nation awaits emergency use authorization for the first COVID-19 vaccine, the White House held a vaccine summit moderated by the U.S. Health and Human Services Secretary Alex Azar.
A panel of governors participated in the summit, including Gov. Greg Abbott, to discuss the development, regulation, delivery, and administration of coronavirus vaccines across the country. Abbott was joined by Tennessee Gov. Bill Lee, Louisiana Gov. John Bel Edwards, and Florida Gov. Ron DeSantis.
During the panel, Abbott said that Texas began preparing for the delivery of COVID-19 vaccines back in the spring and preparations have been accelerated in the past few months.
"Over the past month, we have already signed up more than 7,200 providers in the state of Texas that are waiting for these vaccines as we speak right now, ready to make sure that we do put needles in arms within 24 to 48 hours," Abbott said. "And as soon as we get those vaccines, the providers that are signed up include hospitals and private health care providers, nursing homes, local pharmacies, and these large pharmacy chains."
You can watch the full panel below. The governors begin speaking at the 34-minute mark.