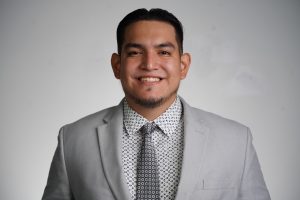 I am a proud product of Aldine ISD, graduating from Aldine Sr. High School in 2015! And the University of Houston with a Bachelors of Finance & Marketing.
I have lived in the Aldine community all of my life and was called to serve my community by running for a seat on our School Board. I am a first-generation college student and the oldest child of my parents. My parents taught me the value of hard work and taking pride in what one does. I've worked in the manual labor, restaurant, food, oil and gas, and consulting industries.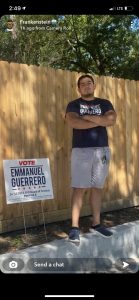 Today as a successful project manager I have the opportunity to help people from all walks of life that have been negatively impacted and displaced due to natural disasters. In my free time, I serve as an alumni mentor at the University of Houston, I am a board member in the Association of Latino Professionals For America (ALPFA ) Houston Chapter and am an alumni leader in the University of Houston's SURE program(Stimulate Urban Renewal through Entrepreneurship)  I am committed to offering my passion and experience for student success and support.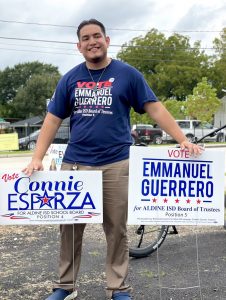 This community made me, saved me, and embraced me. Today, as an aspiring Board Trustee, I am committed to ensuring the best possible opportunities for the hard-working families in this district and in the entire Aldine community:  every student, faculty member, and every family in the Aldine community.  I am in the fight for working people, the people of the Aldine community.