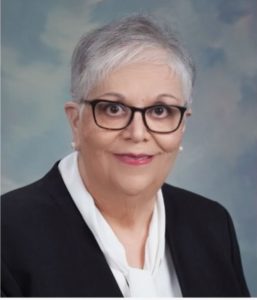 Rose M. Avalos' remarkable life of dedication and accomplishment has always been intertwined with the Aldine Independent School District. An AISD student, classroom teacher (English, reading, Spanish), counselor, assistant principal and principal (Escamilla Intermediate, MacArthur Senior High). AISD's Avalos Pathways in Technology Early College High School is named in her honor.
Growing up in East Aldine from the age of 2 months old.  We were very poor; I shared a bedroom with two brothers and a sister. I didn't realize how poor we were until I went to school and saw what other kids had. But I don't remember it affecting me in a negative way. I think teachers touched my heart in a way, because I picked up the idea that I could do anything. They made me feel good. I loved the routine of schools; I didn't like summer because we weren't in school. So, I started a "school" in our detached garage. I would pretend I was a teacher.  Since I was 7 years old, I wanted to be a teacher, I really felt that that is what I was meant to do. I was very eager and happy to start my career (after getting degrees at Sam Houston State University).
Serving on the school board since 2006, this opportunity has given me a chance to give back to a District that has given me so much.  I am extremely proud to be a product of Aldine-MacArthur High School.  My 33 years educational career has given me valuable experience with students and parents throughout the Aldine community that make me an effective leader for the school board.