Crime Stoppers of Houston Gifts $20,000 to Good Samaritan Who Found Money at Lakewood Church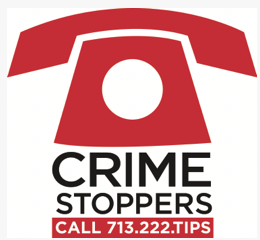 Crime Stoppers of Houston has a long-standing history of helping law enforcement solve criminal activity. In 2014, Lakewood Church reported theft of approximately $600,000 in cash and checks; Crime Stoppers of Houston immediately sprung into action ready to help HPD, Lakewood and the community find the suspect(s) responsible.
As a normal procedure, Crime Stoppers of Houston automatically offered a cash reward of up to $5,000. Lakewood Church added a supplement reward of $20,000 yielding a potential reward of up to $25,000 for the person or persons with information leading to the identification, charging, and/or arrest in the case. By 2016, Lakewood decided to shift that supplemental reward into a charitable donation to Crime Stoppers of Houston in support of its ongoing public safety work in Houston and beyond.
On November 10, 2021, HPD reported that during a renovation project, a plumber had discovered a large amount of money hidden in a wall. Evidence from the recovered checks suggests that the discovery was connected to the March 2014 theft. HPD is still investigating.
This past Friday, December 3, 2021, as more pieces of this case came together, Crime Stoppers CEO Rania Mankarious began talking to Deputy Director Nichole Christoph who also discussed the issues with our law enforcement partners. Mankarious also began asking the Crime Stoppers Executive Committee if the organization could gift $20,000, the amount originally given to Crime Stoppers by Lakewood, to the 'Good Samaritan' plumber who made the discovery and turned in the money. Today, Mankarious received the approval to move forward with the gift.
"Crime Stoppers of Houston is a public safety organization that thrives on the public safety of all communities. We believe that it takes all of us, working together, to keep Houston safe and thriving. In 2014, Lakewood Church gave us $20,000 to work on this case. In 2016, they chose to gift us those funds for operations. Today, we are gifting that same about of money to this Good Samaritan and wishing he and his family a wonderful holiday season." says Crime Stoppers CEO Rania Mankarious
This case left many community members asking how the Crime Stoppers tip line and reward program work. For 41 years, Crime Stoppers of Houston has offered the Greater Houston Area an anonymous Tip Line, a valuable reporting platform that has proven to be extremely helpful in both solving serious crimes and in locating dangerous defendants and fugitives. A standard cash reward of up to $5,000 is offered on any unsolved felony case for information that is reported anonymously to Crime Stoppers. The tips reported must lead to the identification, charging and/or arrest of a felony suspect(s) in order to receive a cash payout.
As always, if you have a tip about an unsolved crime, call 713-222-TIPS or report online at www.crime-stoppers.org. You can also report a tip using their mobile app. Download "Crime Stoppers Houston" from the app store. It's free and available in more than 20 languages.