Chirinos answers Carrasco's IBB with epic HR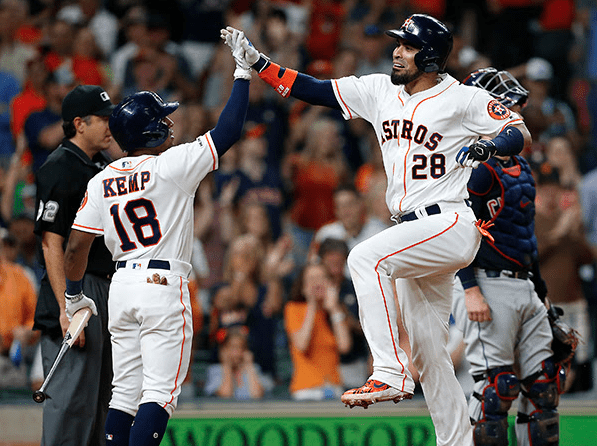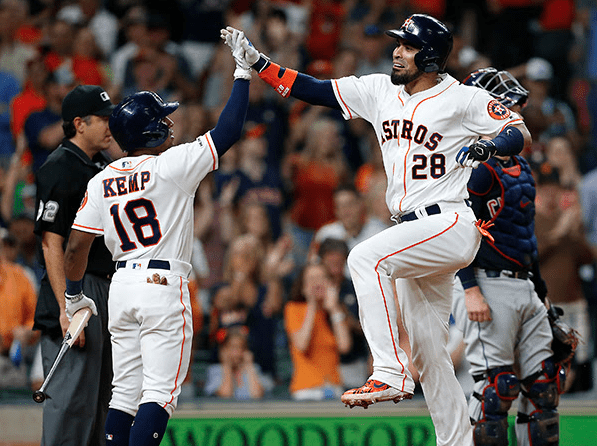 Source: Houston Astros
The decision made all the baseball sense in the world — walk the guy batting .354 to get to the guy with much less pop in his bat, and less of a track record of clutch hitting.
From that angle, Houston catcher Robinson Chirinos had little reason to be too insulted by the Indians' decision to intentionally walk Josh Reddick to get to him. Prior to this game, Reddick was 7-for-14 lifetime against Carlos Carrasco. He's also been Houston's hottest hitter for the past two weeks. There was a runner on second. First base was open. There was no logic in pitching to him.
Turns out, there wasn't much logic in pitching to Chirinos, either. He swung at Carrasco's first pitch — a 92 mph fastball — and sent the ball 426 feet to the train tracks in left field, breaking open a tie game and all but sealing the Astros' 4-1 win over the Indians.
"All I talk about to our catchers is, 'Catch a winner, get a hit,' manager AJ Hinch said. "That's a huge day. When you get a hit like that, that's probably the ultimate day for a catcher."