Becky G Recibe Seis Nominaciones a Premios Juventud 2019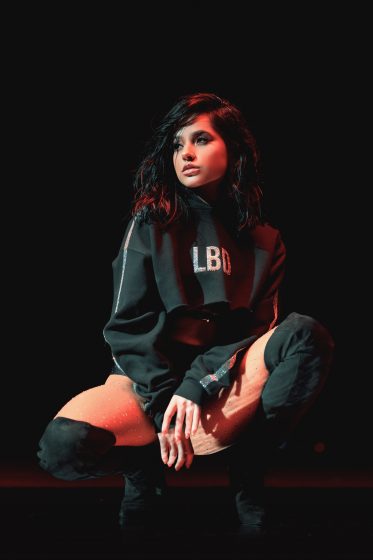 La joven superestrella global Becky G ha sido nominada en seis categorías de Premios Juventud 2019, según se anunció esta mañana en un Facebook Live de Premios Juventud.
Sus categorías incluyen. . .
• Quiero más (artista que más consumo en las redes y quiero más de ellos)
• Power Couple (la pareja que enciende las redes) junto a Sebastian Lletget
• Me llama la atención (nos hacen reír con ocurrencias y sus posts)
• Apasionado por los zapatos (reconocen la importancia de un buen calzado)
• Coreografías que me matan (videos con coreografías auténticas) por "La Respuesta"
• Esto sí es BTS (experiencia tras bastidores en la grabación de un video musical) por Behind The Scenes 'Lost in the Middle of Nowhere' – Kane Brown, Becky G

Fans en Estados Unidos y Puerto Rico tienen dos semanas para votar por sus artistas favoritos a través de https://premiosjuventud.com/vota/

Premios Juventud 2019 se llevará a cabo el 18 de julio y será transmitido en vivo por Univision.

Hace un mes, Becky estrenó su nuevo sencillo y video en español "La Respuesta" junto a Maluma y el video ya ha sobrepasado 80 millones de visualizaciones Para ver el video haga clic AQUÍ. El cineasta venezolano Daniel Durán (quien dirigió los videos de sus éxitos "Mayores" y "Sin Pijama"), dirigió el videoclip en un ambiente utópico reminiscente a la película las Esposas de Stepford (Stepford Wives), solo que en esta realidad la mujeres perfectas son las que están a cargo.

"La Respuesta" se suma al listado de éxitos de Becky G, que incluyen "Mayores," con más de 1.5 mil millones de visualizaciones en YouTube/Vevo y "Sin Pijama" con Natti Natasha, que tiene más de 1.3 mil millones de vistas en YouTube/Vevo y fue uno de sólo dos videos en Vevo que sobrepasó mil millones de visualizaciones en el 2018.