Arts Forward, OCT '20 — The Pivot Year


Friends, big news. The 20/21 Season announcement will be on October 26. There's a whole new kind of season coming your way. Something brand new. Facing the greatest threat in our history, we dove into the challenge to create a season that pivots in a major way—digital and live events that will make you smile, your heart grow and bring us together. And it all starts with artists close to home.
But wait, there's more! Below you'll find: the first awardees of the inaugural Houston Artist Commissioning Project, stories of SPA in the news, plus an update on our Arts Forward campaign. 
The Commissioning Project Winners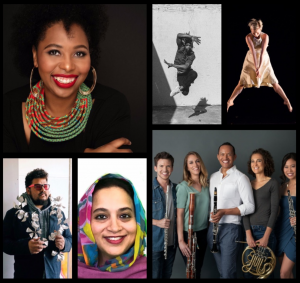 We have a storied history of helping artists create new works, from Philip Glass and Laurie Anderson, to Kyle Abraham's A.I.M and his upcoming work An Untitled Love.
Knowing there's a great need in our communities, that Houston artists are suffering because of the pandemic, we decided to create an initiative for our city—the Houston Artist Commissioning Project (HACP). On September 14, we announced the six virtual winners in the first phase of the project.
Each of these artists and groups will create a new digital work, about five minutes in length, to premiere on our website and social channels. Much like the diversity of our touring artists, they represent remarkably different backgrounds and arts disciplines.
Virtual Award Winners & New Work Premieres Schedule 
Leading up to each new premiere, artists will join Claire Williamson, SPA's Director of Education and Community Engagement, for a digital Westwood Trust Creative Chat where the artists will discuss their work and creative process. If you have a question you'd like us to ask in the chats, please share at education@spahouston.org. 
Be the first to see these works! Join us for virtual premiere watch parties on on Facebook @spahouston, October 15 and 29.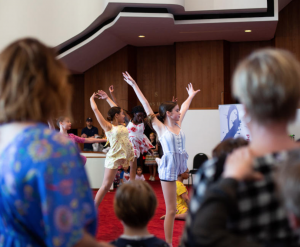 The 20/21 Season Is Finally Here!
Save the date—Monday, October 26. That's when the entire 20/21 Season will be announced and go on sale.
19/20 Season subscribers will get advance access to the new season. We'll reach out to you a few days early.
What's on the season? Must-see digital events? Check. Familiar faces? Definitely. Shows that will be fantastic and fun, enlightening and engaging, moving and utterly memorable? Yes, yes and yes. That's what we do.
SPA in the Press: Houston Chronicle & Downtown Houston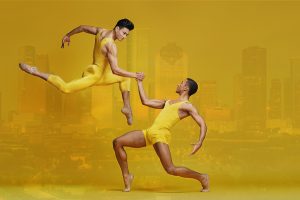 "We have a very significant reduction [in budget] for fiscal year 2020-21," said CEO Meg Booth. "It's in excess of $3.5 million. For us, that's a big hit."
On September 24, Molly Glentzer of the Houston Chronicle reported on major relief campaigns of arts organizations in the Theater District, including the Houston Symphony, Houston Grand Opera, Houston Ballet and Society for the Performing Arts. 
The devastation brought by Covid-19 can't be understated—millions in lost revenue and huge reductions in the labor force.
While relief campaigns like SPA's Arts Forward can't undo all the damages, they're key to the industry's recovery, to sustaining us until it's time to scale up operations.
Read Molly Glentzer's Can relief campaigns keep Houston's Theater District companies afloat? at The Houston Chronicle.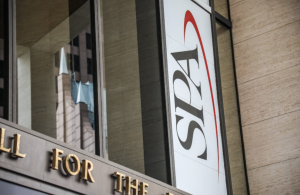 Shelby Roth of Downtown Houston recently profiled SPA for a piece on resiliency in Houston's Theater District. 
 
Since late March, we've launched two initiatives to support local artists (SPA Creative Connection and the Houston Artist Commissioning Project), switched education programs to digital (including a new teacher training program), and will soon unveil a performance season adapted to the challenges and opportunities of the pandemic. All that work springs forth from our dedication to serve artists and audiences regardless of circumstances.
Read Resiliency in the Theater District: Society for the Performing Arts at Downtown Houston.
Generous Response to the Arts Forward Fund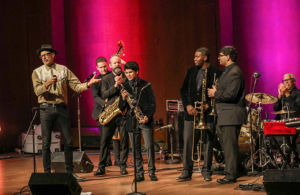 We're overwhelmed by the generosity of our patrons and supporters—thank you so much for your financial support during this exceedingly difficult time. Your gifts are having an enormous impact. 
We're so happy to share that as of today, the Arts Forward: Relief & Response Campaign has raised $800,000. We're over halfway to our $1.5 million goal! 
If you haven't given to the campaign and can show your support with a contribution, please give to Arts Forward today. Your gift will go far to help ensure the return of worldclass performances to Houston's stages. You have our sincerest thanks, from the entire SPA family.
Staff Recs
Each month, we'll feature arts recommendations from our team—inspiring content we think well worth your time and bandwidth.
from Leslie Nelson—Chief Financial Officer 
Swan Lake + 27 Bathubs = PURE MAGIC
from Suzanne Holyfield, Finance Manager—
Sarah Jessica Parker narrates this testament to inner strength in a short film by Ezra Hurwitz, featuring music by Sufjan Stevens.
We hope you're staying safe and well!