Umair Shah, Harris County's Public Health Director, Stepping Down In December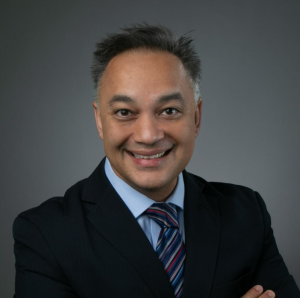 Dr. Umair Shah, Harris County's public health director who has led the county's response to the COVID-19 pandemic, will step down from his role by the end of the year, the agency announced Tuesday.
He will begin his new role in Washington as Secretary of Health for Gov. Jay Inslee, effective Dec. 18, according to Elizabeth Perez, communication director.
"Under Dr. Shah's tenure, HCPH started as a 500-person, $60 million agency in 2013 and grew over the years into a 700-person, $100 million agency (pre-COVID)," read a statement from Perez. "Growth aside, he has instilled the department's cornerstone values of innovation, engagement, and equity and paved the way for HCPH to continue improving the health and wellness of Harris County residents."
Shah has served as executive director for Harris County Public Health since 2013, and first joined the agency in 2004 to work in disease control and clinical prevention.
As the county's public health authority, Shah helped the county navigate through the aftermath of Hurricane Harvey, and helped roll out state-of-the-art mosquito testing laboratory. His time at the agency also included public health responses to Hurricane Ike, Zika, H1N1, and the Ebola virus, according to Harris County Public Health.
Most recently, Shah was responsible for coordinating the COVID-19 public health response in the county, including implementing testing and contact tracing strategies. He has been front and center during public COVID-19 updates, and was outpoken in pushing for face coverings and social distancing among the public. He was also one of the public officials recommending schools in the Greater Houston area open virtually, and has been outspoken against complacency in the face of Texas "reopening" its economy.
Shah is set to leave as the COVID-19 crisis continues to worsen in throughout the region. The Texas Medical Center on Monday reported a seven-day average positivity rate of 5.1% in its hospitals, up more than a percentage point month-to-month, and that the spread of the virus is continuing to increase throughout the region. Hospitalizations continue to trend upward, according to TMC data.