Travel: Montevideo, Uruguay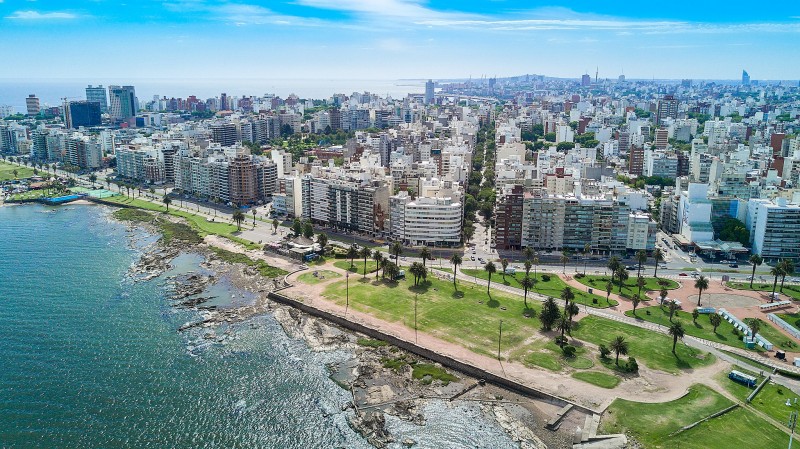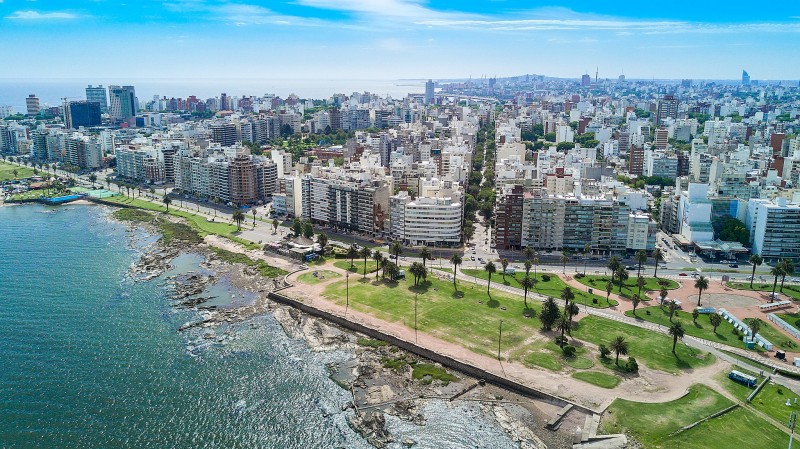 Uruguay's small but mighty capital is coastal cool, a blend of glamor and bustling metropolis. Just a short ferry ride from Buenos Aires, this city is more than a day-trip destination. Vibrant and relaxed, with a growing number of chic corners, Montevideo is for the true discoverers.
WHEN TO GO
September – November
Perched on the water, Montevideo can get very warm in the summer and very cold in the winter. Traveling in the South American spring is the perfect way to enjoy all the city has to offer, from lazy afternoons on the beach to breezy evening strolls.
DISCOVERIES MVD
Start your exploration of Uruguay in the heart of the Ciudad Vieja (old city) — Plaza Independencia. This square touches many of the city's most famous buildings, like Palacio Salvo and the Teatro Solís, and is a great starting point for discovering both the city's historic streets and modern downtown. Stroll the pedestrian street Sarandi and explore the old city walls, stopping at local markets and trinket shops set in ornate buildings. End the day at Baar Fun Fun, a popular spot to catch a tango show. But, plan ahead, as the tables tend to book up fast.
Think About It
Sucre makes the perfect stop between South American adventures, so take advantage of the laid-back atmosphere to do some quality contemplation. A key spot for this is the Cementerio General, where rows of stacked graves are marked with a message: "Hodie Mihi Cras Tibi: Today Me, Tomorrow You." Beautiful and serene, this area may not be a typical tourist point but it's worth a visit. If you'd rather stick to the beaten path, hike up to La Recoleta, a cobblestoned plaza overlooking the city. Grab a bite at the restaurant and watch the sun go down over the orange-roofed buildings.
Rambling Away
If you want to feel like a local, head to La Rambla at sunset. This waterside boardwalk fills up with all ages enjoying the ocean breeze. Follow the path to one of the city's charming coastal neighborhoods, like Pocitos or Punta Carretas. In the afternoon, post up at Carrasco Beach or Playa Verde for a little sunbathing.
If you want a little more greenery, make your way to El Prado, a neighborhood home to a 24-acre botanical garden that features shady trees, rosebuds and a Japanese garden.
Artfully Done
Montevideo's museum scene is as unique as the city. Start with Espacio de Arte Contemporáneo, a modern museum set in a former prison that hosts plenty of fun community events not to be missed. Also worth a visit is Museo Nacional de Artes Visuales, home to the largest collection of Uruguayan artwork. For performing arts, check out what's playing at Teatro Solís, which features performances from the National Philharmonic Orchestra. If you can't get tickets, the building is still worth visiting.
A Lovely Jaunt
Uruguay is a treasure trove of discoveries, and thanks to its small size, most of its other hotspots are easily accessible from the capital. Head down the coast to glitzy Punta del Este for sun-drenched beaches and elegant resorts where all of South America comes to play. Or, if historic discovery is more your thing, head to Colonia del Sacramento, a picturesque UNESCO site with colorful buildings and cobblestone streets. Or drive into the country to sample some of Uruguay's burgeoning wine scene at a spot like Bodega Bouza.
WHAT TO EAT
A Rising Star
Across the water, Buenos Aires steals the spotlight for its culinary scene, but Montevideo is quickly catching up with chic new spots settling in next to traditional favorites. Check out the city's food markets, hip takes on an old concept, including Mercado Ferrando and Mercado del Puerto, which serve up everything from Italian pasta to traditional asado.
If you want to go the classic route, start your day sipping mate while eating street cakes and end it with the fare at La Pulperia, a top parrillada. Montevideo also has a bustling craft brew scene, with places like Montevideo Beer Company and Carrasco Beer House offering fun options to taste local brews.
STAY HERE
Another Night
Spend the weekend in one of the city's charming historic hotels, like Alma Historica or Casa Roberto Montevideo. Go for luxury at Hotel Dazzler, or embrace the boutique life at Cala di Volpe, both set in the swanky, seaside Punta Carretas neighborhood.