The Best Dressed Men of the 2023 Oscars
Can I get a drumroll, please? The day we've been waiting for is finally here—it's Oscars night, baby!
There are some major names up for nominations tonight, and we expect major looks to match up to the magnitude of it all. It is, after all, the biggest night in Hollywood; if there was ever an occasion to dress to impress, it would be now. It's been quite the year for the film industry, too, which is something to celebrate. We had movies to cry over this year, with titles like Everything Everywhere All At Once, The Whale, and Aftersunbringing first-time nominations for many of the cast and crew. We had movies with protagonists to root against this year (looking at you, Tàr!) and movies with protagonists who we feel like we know as well as the back of our own hands (shoutout to Elvis, am I right?).
It's been an overwhelmingly good year for movies, all leading up to tonight. Some will win, some will lose. Some may even get slapped, because, hey—you really never know. But before the awards can even go down, we've got to focus on the red carpet—a place where, no matter what happens inside, actors have a few minutes to shine, and the only way to lose is to wear a look that misses the mark entirely. But we're not focusing on those guys, right now; we're focusing on the very best menswear looks of the night, and these guys are sure as hell winners in our book.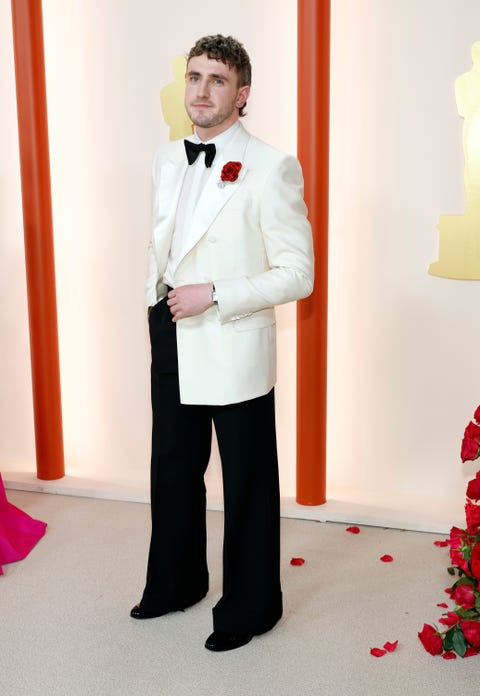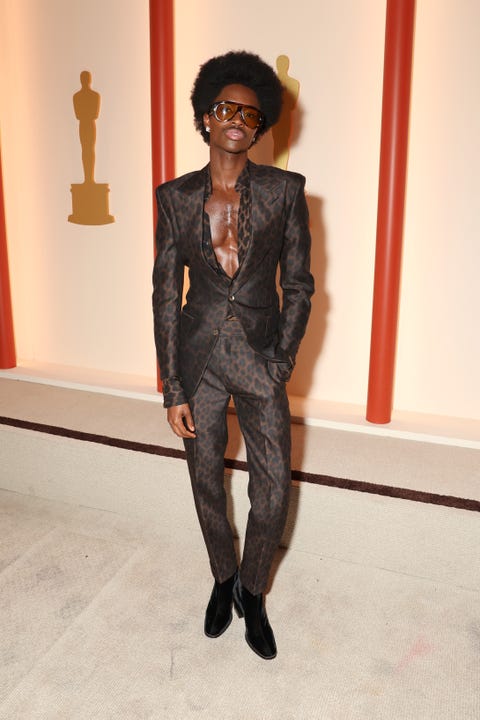 Alton Mason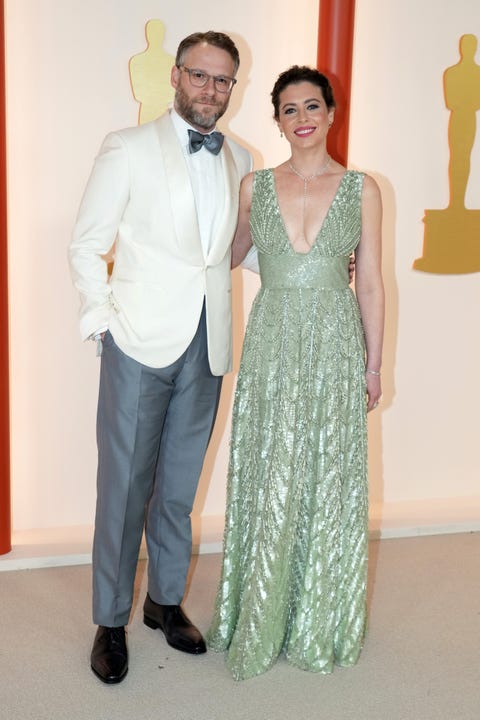 Seth Rogen and Lauren Miller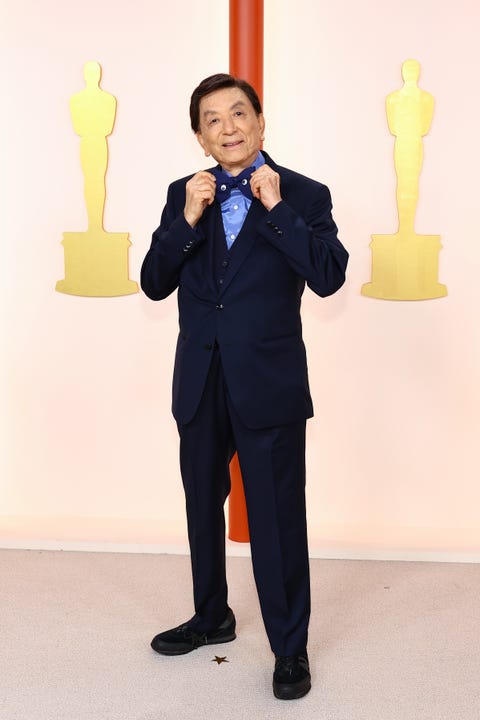 James Hong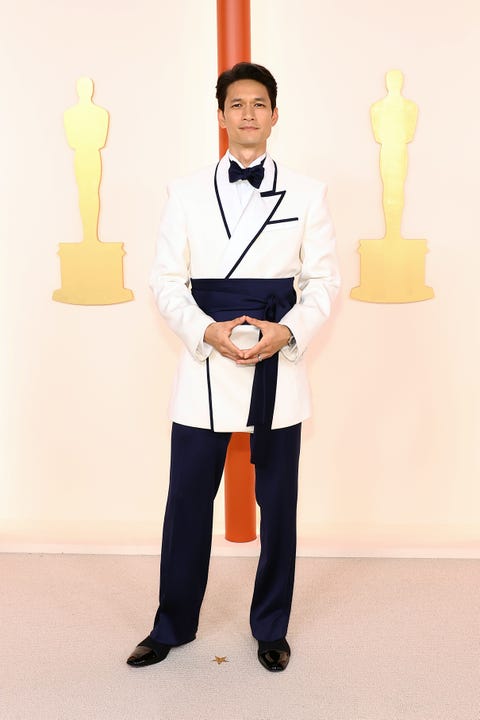 Harry Shum Jr.
In ADEAM and wearing an Omega watch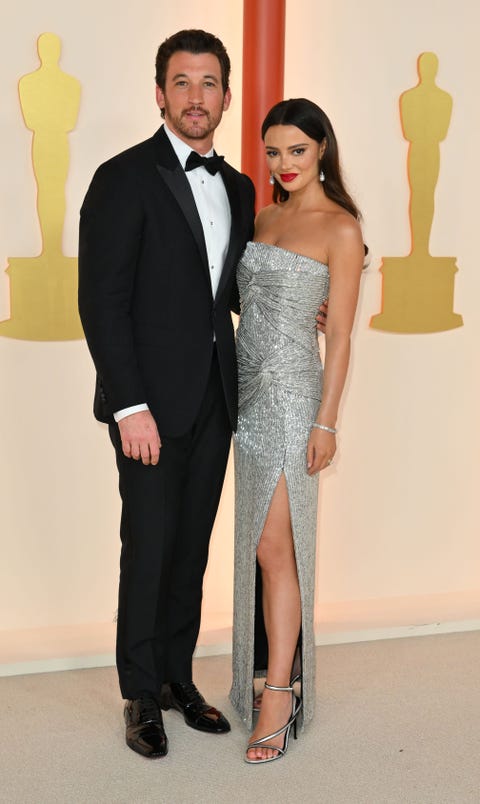 Miles Teller and Keleigh Sperry
In Celine Homme and Celine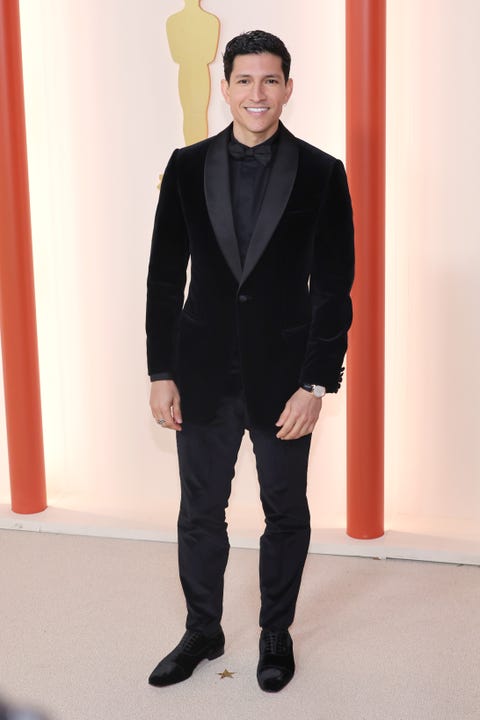 Danny Ramirez
In Dior and wearing an Omega watch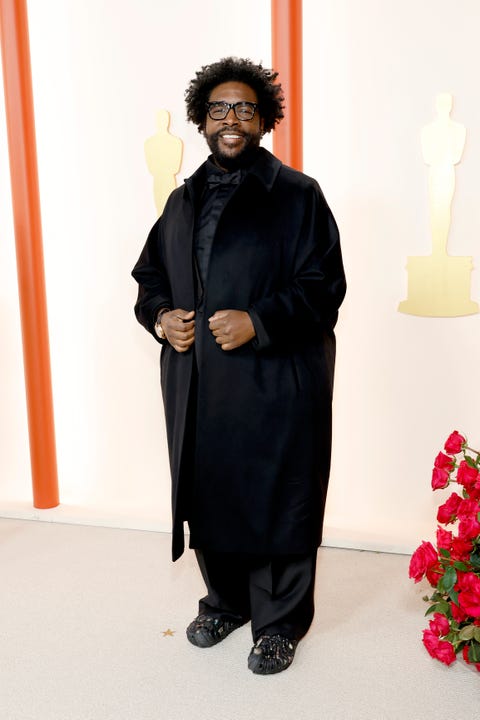 Questlove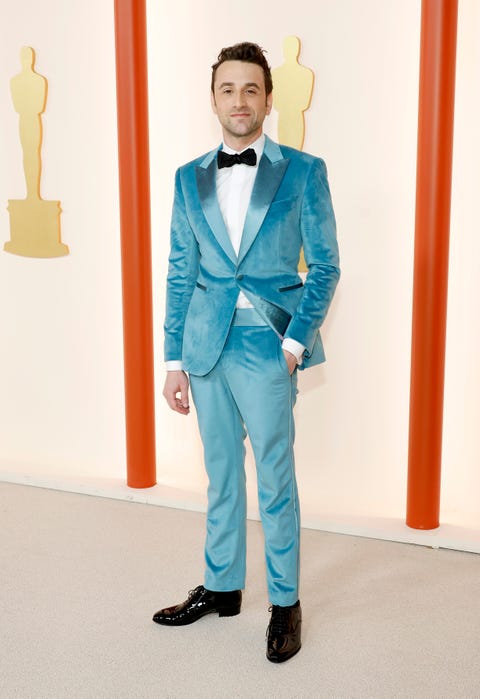 Justin Hurwitz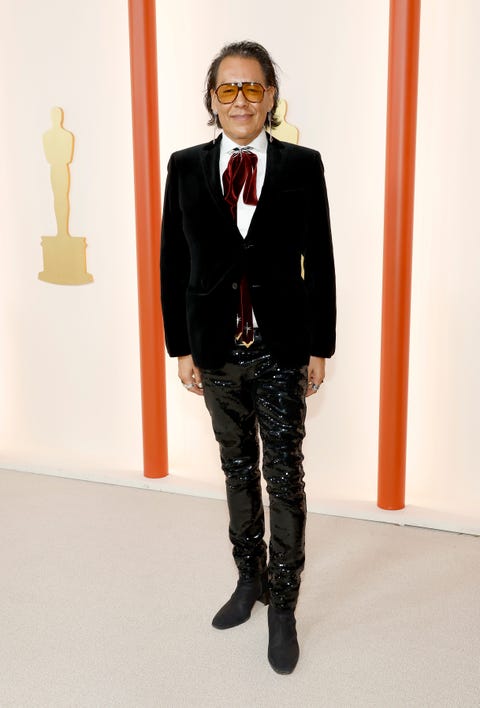 Mo Brings Plenty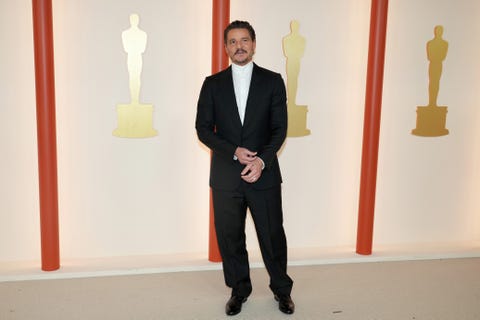 Pedro Pascal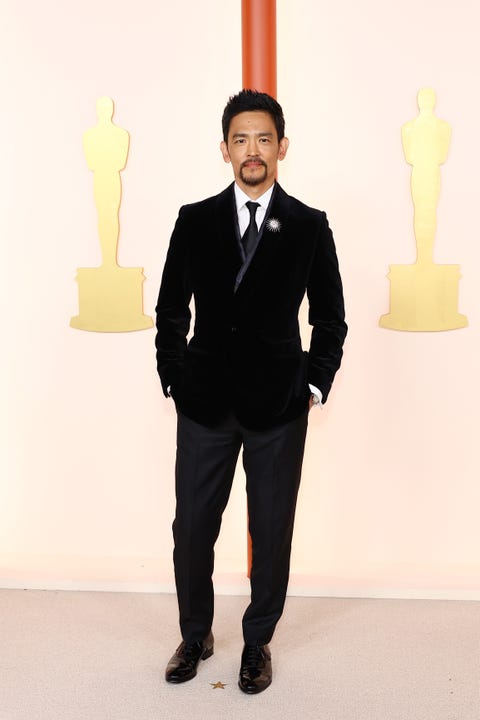 John Cho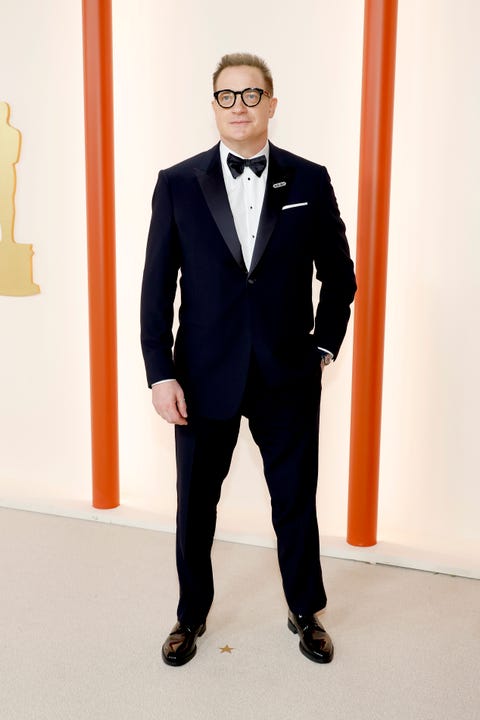 Brendan Fraser
In a Giorgio Armani tuxedo and an Omega watch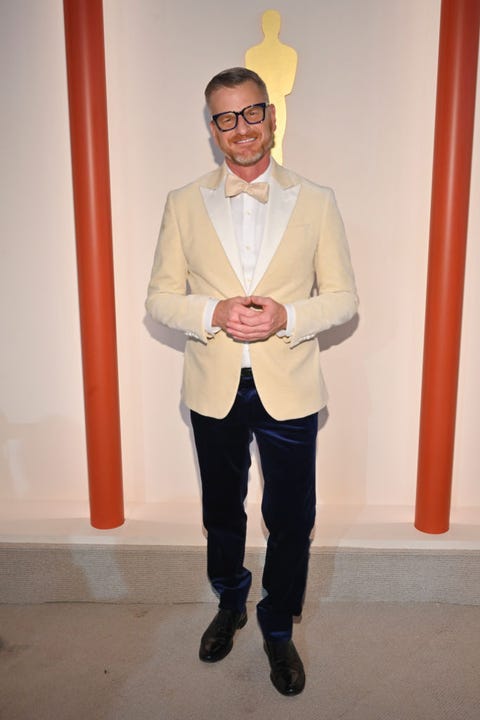 Marc Malkin
In Jack Victor, Zara, and The Tie Bar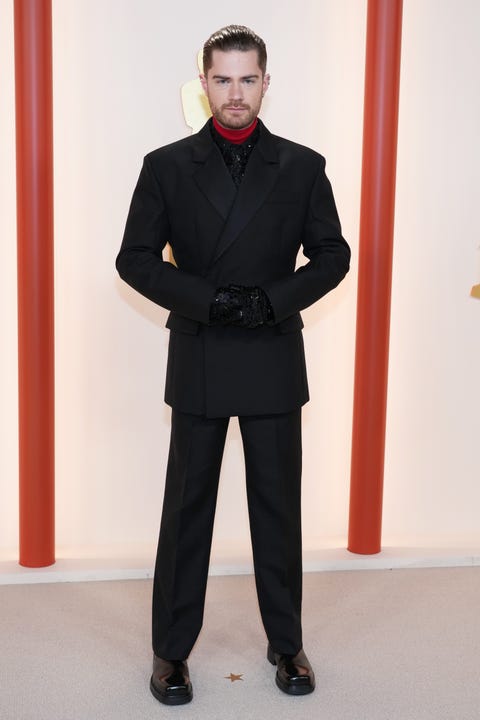 Lukas Dhont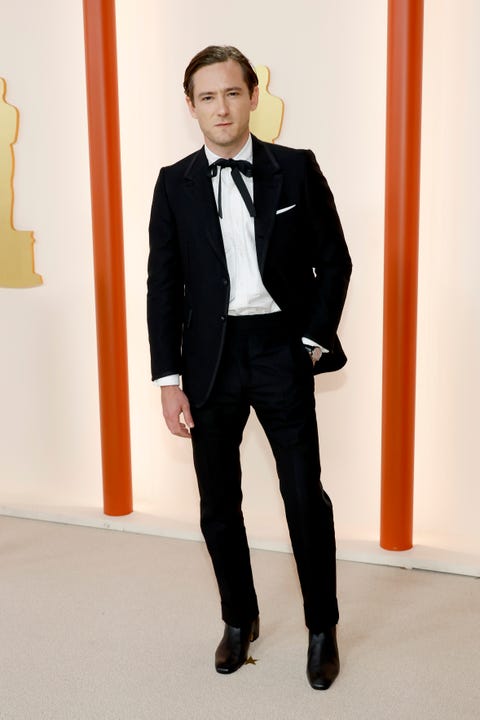 Lewis Pullman
Wearing a Montblanc watch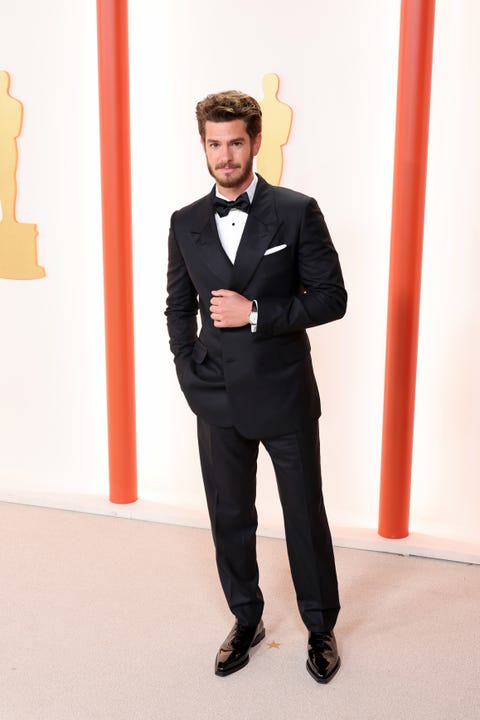 Andrew Garfield
In Fendi Men's and an Omega watch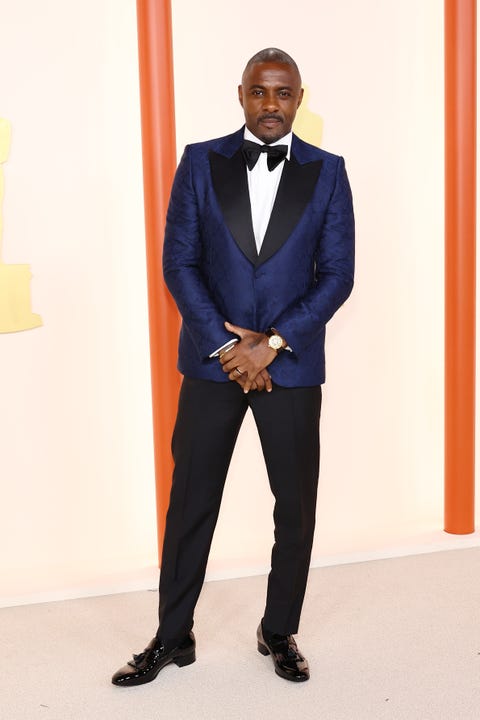 Idris Elba
In Gucci and a Gucci High Watchmaking watch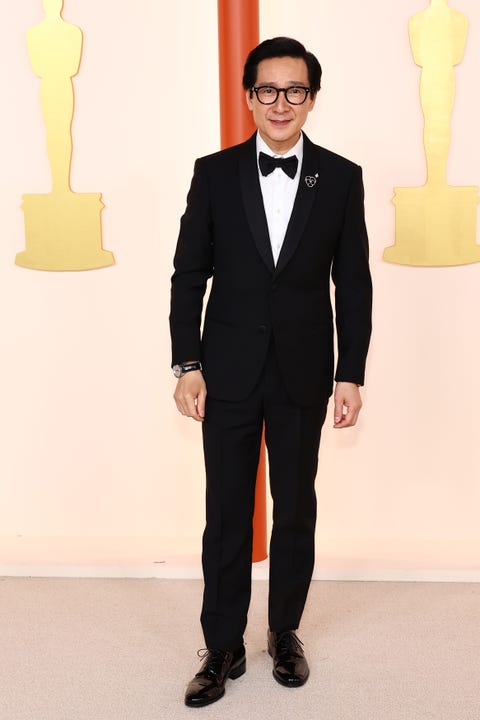 Ke Huy Quan
In Giorgio Armani and an Omega watch