Texas Supreme Court Rejects Attorney General's Attempt to Undo Victory Scored by Harris County Attorney Christian D. Menefee in Mask Mandate Case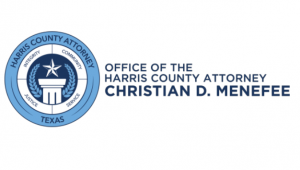 Harris County Attorney Christian D. Menefee earned another victory for Harris County in its lawsuit challenging Texas Governor Greg Abbott's prohibition on mask mandates. Thursday evening, the Texas Supreme Court denied Texas Attorney General Ken Paxton's attempt to undo a trial court order Menefee previously secured in the case, which ruled the State cannot enforce Governor Abbott's ban on mask mandates issued by Harris County and several school districts.
Menefee stated:
"This is an important decision. It means Harris County's orders mandating masks for employees and students stand for now. Our lawsuit against the Governor will continue, and we'll keep giving all we've got to ensure local officials and school districts can protect our students and immunocompromised. I'm hopeful today's decision also means the Texas Supreme Court is taking a hard look at whether Governor Abbott is misusing the Disaster Act and needs to be reined in."
About the Harris County Attorney's Office
Christian D. Menefee was elected as County Attorney for Harris County in November 2020. The office represents the largest county in Texas in all civil legal matters, including lawsuits.