Texas Industry will Prevail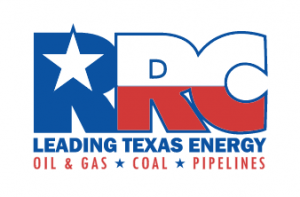 As the newest statewide elected official in Austin, I expected there to be a learning curve, but 2021 has surprised even this old rodeo cowboy. My time in the office started out with the impacts of COVID-19 and Winter Storm Uri, and now we are witnessing the impacts of cyberattacks on our pipelines.
I came to Austin with a clear vision for what I wanted to accomplish at the Railroad Commission: to enact fair, consistent, and modernized standards that will allow compliant companies to continue operating and growing the economy while cracking down on those who skirt the law. While that is still the top goal for my six years in this office, the events of this year have encouraged me to expand that goal to include the mission at the heart of RRC: to minimize waste of our natural resources.
Texas is blessed with abundant natural gas. In 2019, our state accounted for almost 24% of the nation's natural gas production and has the second-largest proved reserves of natural gas. In addition to producing the most natural gas, we have made great strides in reducing our percentage of gas flared. In 2019, we flared just over 2% of total natural gas gross withdrawals, compared to 19% flared in North Dakota.
I have long said the solution to our flaring problem is not at the wellhead, it is at the market. Historically we have had a limited market for natural gas and a limited ability to transport that gas. However, we have seen industry innovate to capture and market more of this commodity, from using it to power equipment on location to powering remote data centers for computing power all over the world. We have also seen how new gas pipeline infrastructure has allowed the industry to transport that gas to the coast to sell. Each of these efforts contributed to the overall reduction in flaring.
While this is a huge success for our industry in Texas, the impacts of Winter Storm Uri made it apparent that Texas needs more reliable energy sources, and it got me thinking that 2% of natural gas flared. How could we better utilize that resource for the benefit of Texas?
What if we could increase that market by partnering with Mexico to export LNG on their Pacific coast? With the halting of the Keystone XL Pipeline, we need access to heavy crude for our refineries. Could we work with Mexico on supplying that crude in exchange for access to their coast for export? What if we could dedicate would-be flared gas for electric generation? With additional pipeline infrastructure, could we have a dedicated, closed-loop system for electric generation in some of our most populated areas? Wouldn't the addition of reliable electric generation benefit our growing population and the addition of pipelines reduce the overall impact of cyberattacks?
I see how the news of the day or each new issue can monopolize the time, but as an entrepreneur, I do not like the word "can't" and see each new issue as a potential opportunity for private-sector solutions. I have been energized by the ingenuity and tenacity of the Texas oil and gas industry my entire life and in assuming this office, I have seen firsthand the opportunities that await us in the face of what started out as another trying year.
Texas can and will overcome these issues, and the nation will be better for it. What the oil and natural gas industry need now is the confidence of the state and federal government to engage in these solutions and provide a stable and reliable framework. We are surrounded by issues threatening our security and way of life and as for me and my role in government, I will do what I can to increase stability and make a path forward for our great state to prevail.
Source: www.rrc.state.tx.us