Take Me Out to the Ball Game – Virtually!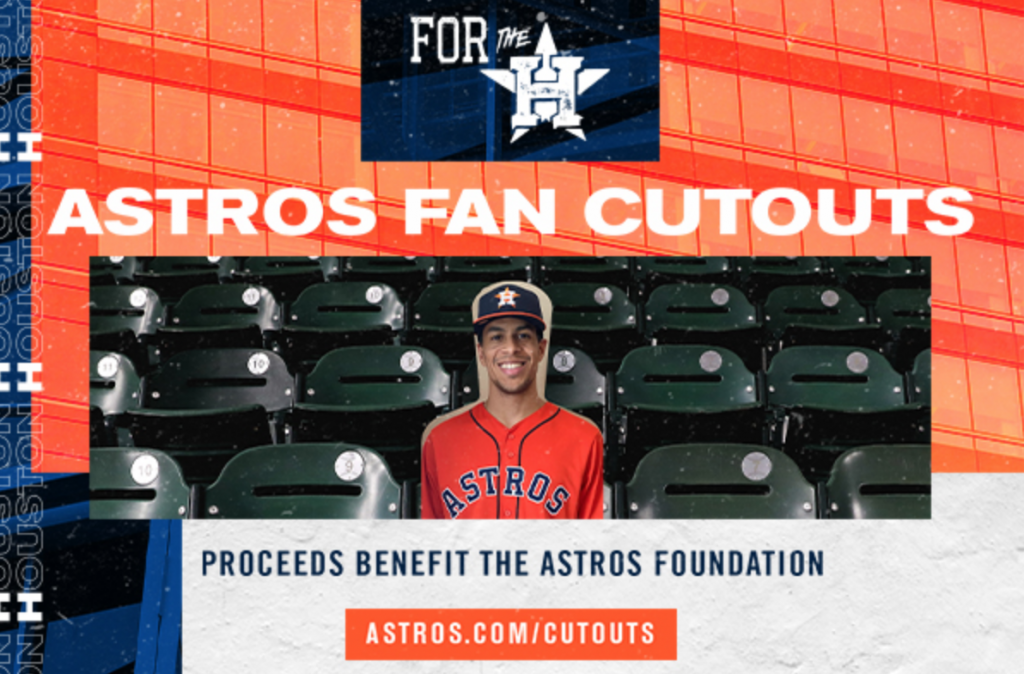 We can't invite you back to Minute Maid Park just yet but that doesn't mean you can't attend a game virtually with an Astros Fan Cutout. 

For a $100 donation, upload a smiling photo of yourself in your official Astros fan gear and the Astros Foundation will find a seat for you in one of our outfield sections. Net proceeds from your purchase will go to the Astros Foundation to support our ongoing efforts in the Houston community. 

Quantities are limited and the earlier you upload your photo, the higher the likelihood we can install them at the beginning of the regular season. 

Get your Astros Fan Cutout today!

For more information, visit astros.com/cutouts.