PEPSICO, FACEBOOK SUPPORT DUCKS UNLIMITED WATER REPLENISHMENT PROJECT NEAR DALLAS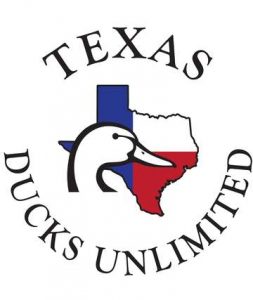 Corporate and conservation partners are coming together and enhancing wetlands on Texas' Richland Creek Wildlife Management Area (WMA) to improve wildlife habitat and water resources in the Trinity River Basin.
Ducks Unlimited, working in partnership with the Texas Parks and Wildlife Department (TPWD), will construct approximately 206 acres of new wetlands within the WMA. Water from the Trinity River will flood the wetland complex during the winter to provide habitat for a variety of bird species, and in the spring, water from the wetlands will flow back into the river. The design of the wetlands should reduce sediment, nitrogen, and phosphorous levels in the water, which will help improve water quality overall in the Trinity River by reconditioning more than 200 million gallons of water annually.
"The Texas Parks & Wildlife Department is excited to be working alongside Ducks Unlimited and the Texas Water Action Collaborative on this important project," said John Silovsky, Wildlife Division Director at Texas Parks and Wildlife. "Ducks Unlimited is a long-standing partnership that has provided direct assistance to TPWD to construct approximately 1,350 acres of wetland habitat on Richland Creek WMA since 1987."
The Texas Water Action Collaborative (TxWAC) partners PepsiCo, Facebook, and the Bonneville Environmental Foundation along with a private family foundation, are also supporting the project. Led by Texan by Nature, TxWAC is a coalition of industry, nonprofit and governmental organizations established in 2021 to invest in efforts along the Upper Trinity River that yield positive water quality and quantity returns. The collaborative chose to start with the Upper Trinity Basin because so many people in Dallas-Fort Worth and Houston, the two largest human and corporate populations in the state of Texas, depend on the Trinity River system.
"As one of the world's largest food and beverage companies, we recognize that PepsiCo not only has an opportunity but a responsibility to use our scale and reach to ensure a more sustainable future," said Tim Carey, Vice President of Sustainability at PepsiCo Beverages North America. "We recently announced PepsiCo Positive, a strategic end-to-end transformation of our business and supply chain, with sustainability at the center of how we will create growth and value by operating within planetary boundaries and inspiring positive change for the planet and people. We're proud to put that into action through a partnership with Ducks Unlimited to implement this important water replenishment project in the Trinity River Basin."
Richland Creek WMA is managed by the TPWD and is adjacent to Richland Chambers Reservoir, which was built by the Tarrant Regional Water District (TRWD) in the 1980s to help meet the growing water supply needs of the Dallas-Fort Worth region. The creation of the WMA helped mitigate wildlife habitat loss resulting from the construction of the reservoir.
"We are so pleased to be a part of the Texas Water Action Collaborative," said DU Director of Development Bob Locke. "It's been a great opportunity to bring together corporate and foundation partners to an already strong working relationship with TPWD and Texan by Nature. Adequate conservation of natural resources, especially water, will take the combined efforts of all of us, and projects like this are proving grounds for our ability to come together and make it happen."
Since its construction, the TPWD has worked closely with TRWD to develop an extensive wetland treatment system on the WMA that currently covers over 5,000 acres and helps treat raw Trinity River Water before it enters the reservoir and is eventually delivered to municipal and industrial water users. This highly successful collaboration is the model for the new project that will provide similar benefits to fish and wildlife and water quality in the Trinity River.
"Collaborative cross-industry partnerships for conservation yield impactful results and accelerate conservation action," says Joni Carswell, CEO and President of Texan by Nature, "Texas' population of 29 million people is expected to double by 2050, putting pressure on the state's land, water, wildlife, and infrastructure. As the 10th largest economy in the world with a GDP of $1.9 trillion, new water opportunities and conservation investments are needed to maintain economic leadership."
Source: texanbynature.org