Maluma Takes Over the Stage with Madonna at the 2019 Billboard Music Awards to Perform "Medellin" & Announces the Pre-Order of his Album 11:11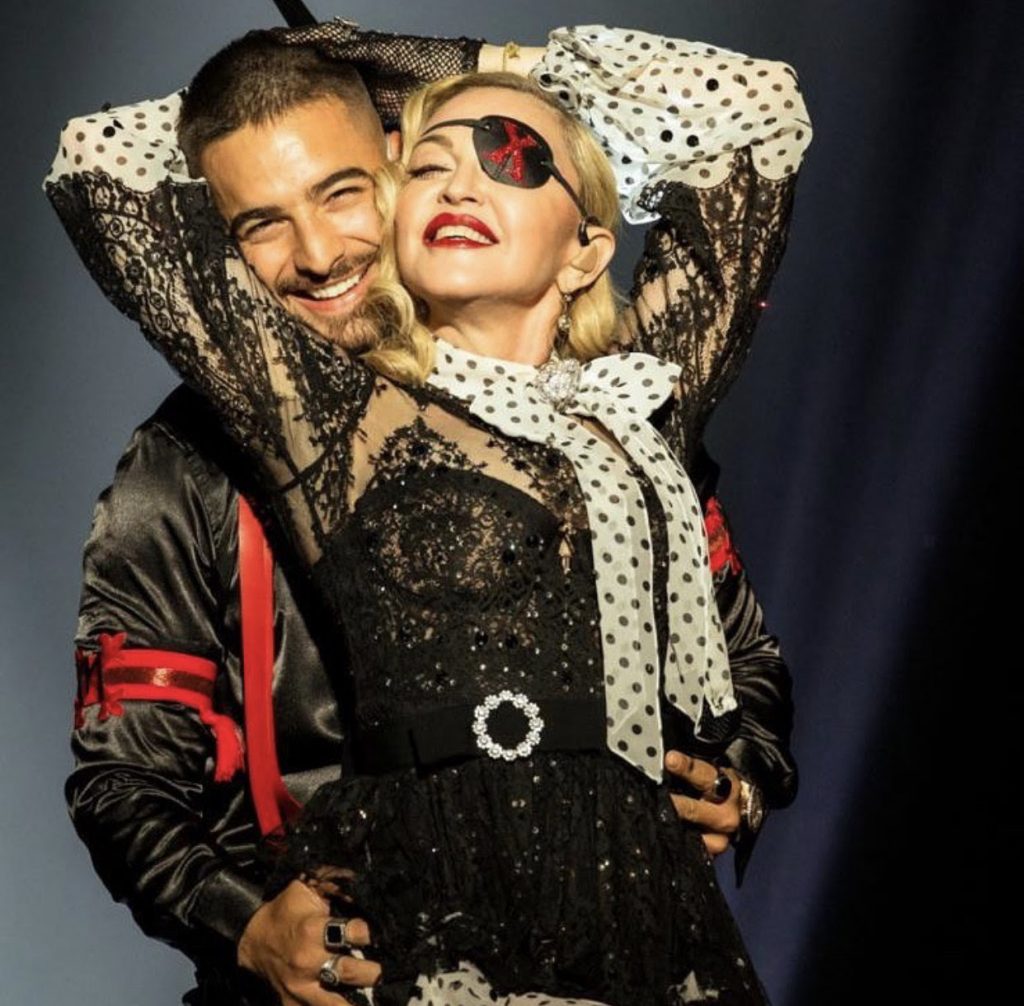 Global Latin music superstar, MALUMA, performed "Medellin" with icon mega-star, MADONNA, at the 2019 Billboard Music Awards, which aired LIVE last night on NBC from the MGM Grand Garden Arena in Las Vegas. The worldwide televised premiere performance was for Madonna and Maluma's brand-new track and her first televised presentation in four years. The performance featured several hologram versions of Madonna with an enhanced set of both stars dancing, singing and setting the mood for the audience of "Madame X's World." It also included elements of the single's music video, which had fans excited in anticipation of the duo's chemistry on stage. To relive their performance click HERE.

"Today, we placed the Latin flag within the award show and it has been one of my proudest moment in representing my culture," shared MALUMA."I was blessed to have such an icon invite me to perform with her and truly be myself, where I represented Medellin, my hometown, and shared with the world that dreams do come true."

In addition, MALUMA just announced the pre-order of his upcoming album, 11:11, set to be released on May 17th. MALUMA shared with his fans via social media the album cover and the track list, which includes collabs with stars such as Ricky Martin, Madonna, Ty Dolla $ign, Ozuna, Nicky Jam, Zion y Lennox, Chencho and Farina.

11:11 Track Listing:
1. 11 PM
2. HP
3. No Se Me Quita featuring Ricky Martin
4. Dispuesto featuring Ozuna
5. No Puedo Olvidarte featuring Nicky Jam
6. Me Enamoré de Tí
7. Extrañándote featuring Zion y Lennox
8. Shhh (Calla)
9. Dinero Tiene Cualquiera
10. Soltera featuring Madonna
11. Te Quiero
12. Instinto Natural featuring Sech
13. Tu Vecina featuring Ty Dolla $ign
14. La Flaca featuring Chencho
15. Puesto Pa Ti featuring Farina
16. Déjale Saber

Pre-Order Links for MALUMA's 11:11
All Digital Service Providers: http://smarturl.it/Maluma1111
Apple Music: http://smarturl.it/Maluma1111/applemusic
Spotify: http://smarturl.it/Maluma1111/spotify
Amazon Music: http://smarturl.it/Maluma1111/az
iTunes: http://smarturl.it/Maluma1111/itunes
Google Play: http://smarturl.it/Maluma1111/googleplay

Recently, MALUMA, who has been selling out concerts throughout the world, announced his return to the United States, Canada and Puerto Rico with the North American leg of his 2019 MALUMA 11:11 WORLD TOUR, which kicks off on September 6th in San Diego, California and will make stops in more than 21 cities including venues such as the AmericanAirlines Arena in Miami, Madison Square Garden in New York and two nights at The Forum in Los Angeles. Tickets are on sale via www.ticketmaster.com, www.axs.com (select venues only), www.altitudetickets.com (Denver, CO) and www.ticketpop.com (Puerto Rico). About MALUMA:
At only twenty-five years of age, Maluma is widely considered one of the leading voices in Latin music and a bona fide global youth idol. Born Juan Luis Londoño in Medellin, Colombia, he formulated his artistic moniker Maluma from the first two letters of the names of his mother, father and sister.

The 2018 Latin GRAMMY award winner for Best Contemporary Pop Vocal Album (forF.A.M.E.)is one of social media's most popular artists with over 23 million Facebook fans, 5.1 million Twitter followers, and a whopping 41.5 million Instagram followers (making him the leading Latin male artist on Instagram). His official YouTube/VEVO channel has garnered over 9 billion views and has more than 18 million subscribers, having earned him a YouTube Diamond Play Button Award.

With his Maluma World Tour he has achieved unparalleled success, having sold over one million tickets in 105 worldwide concerts in 2017 alone and becoming the top concert-selling Latin artist in the world. In 2018, he broke records achieving full houses in all of his shows throughout the United States and Europe with his F.A.M.E. World Tour selling out the Madison Square Garden arena (New York), the American Airlines Arena (Miami) and two The Forums (Los Angeles), among others.

In 2015 he released Pretty Boy Dirty Boy under the Sony Music US Latin label which debuted at #1. In his first year and a half in the U.S. market Maluma garnered five #1 songs on Billboard's Latin Airplay chart. His latest album F.A.M.E. also debuted at #1 reaching 6X Platinum in the United States and 2X Platinum in México in its very first week out. Maluma is the youngest artist to simultaneously hold both the #1 and #2 spots on Billboard's Latin Airplay chart (with "Sin Contrato" and "Chantaje") and only the sixth act to ever achieve the feat. To date Maluma has had twelve #1 songs according to Billboard's Latin Airplay chart.