MALUMA REACHES A NEW MILESTONE WITH "HAWÁI"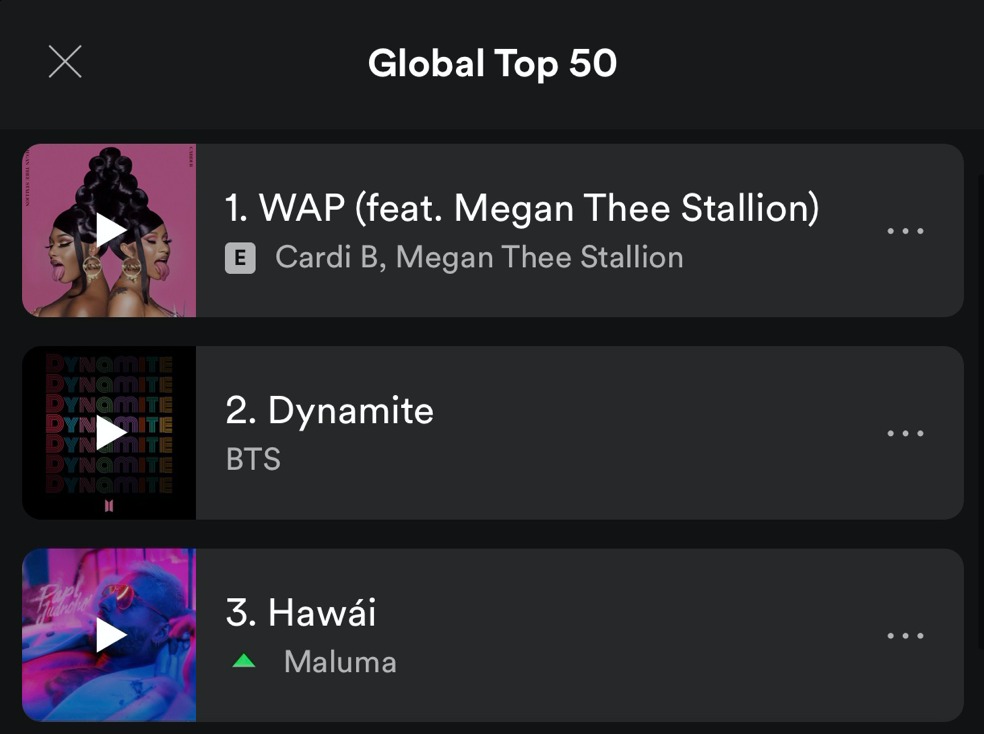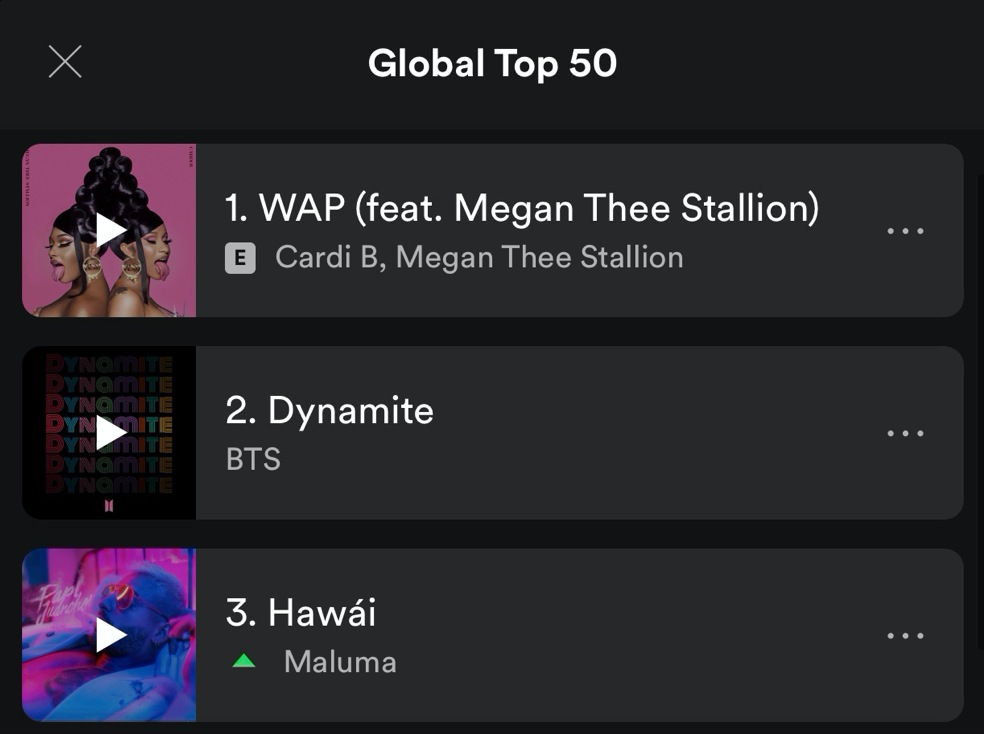 BECOMING THE LATIN ARTIST THAT HAS EARNED THE HIGHEST POSITION ON THE SPOTIFY GLOBAL TOP 50 CHART WITH A SOLO SINGLE THIS YEAR
THE VIDEO FOR "HAWÁI" IS #2 ON YOUTUBE'S CHART OF MOST VIEWED VIDEOS IN THE PAST 24 HOURS 
MALUMA IS #1 ON U.S. LATIN RADIO WITH COLLAB "PORFA" REMIX GARNERING HIS SEVENTEENTH #1 SINGLE ON BILLBOARD'S LATIN AIRPLAY CHART
WITH HIS NEW ALBUM PAPI JUANCHO, MALUMA DEBUTS AT #1 ON APPLE MUSIC IN MULTIPLE COUNTRIES INCLUDING: U.S. LATIN, MEXICO, COLOMBIA AND SPAIN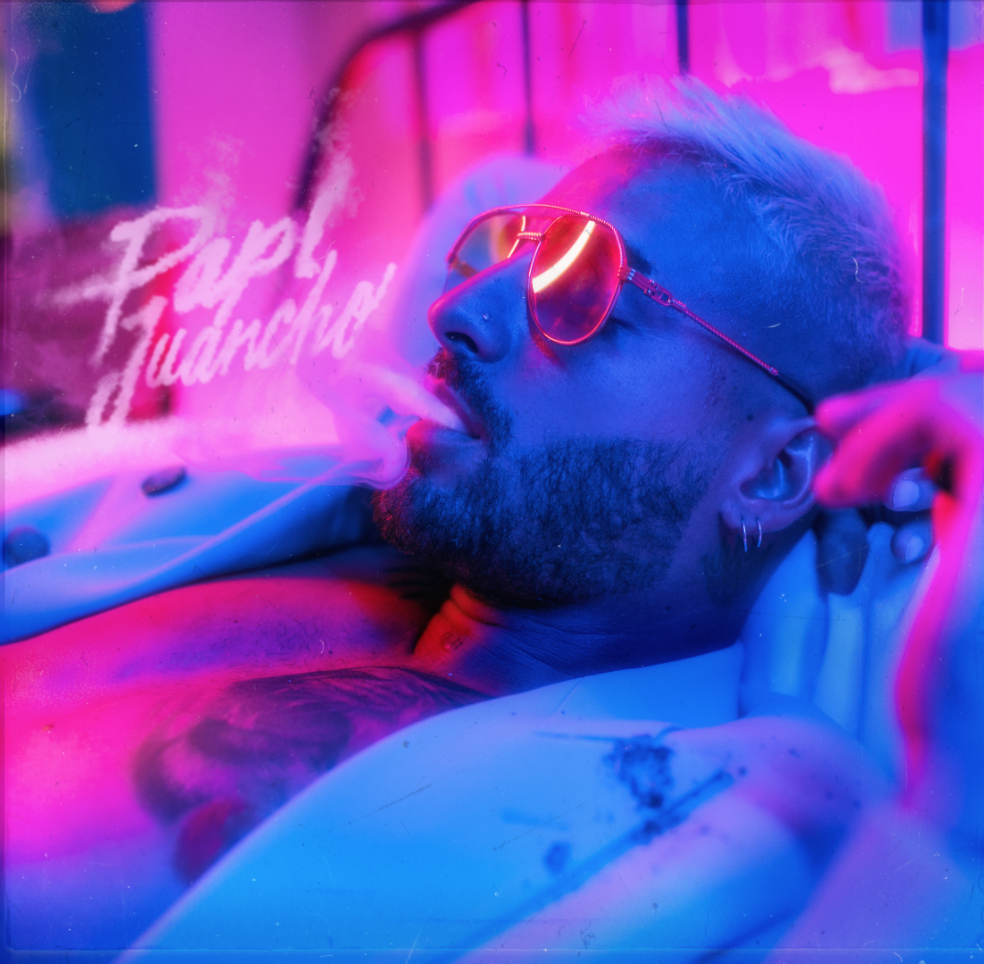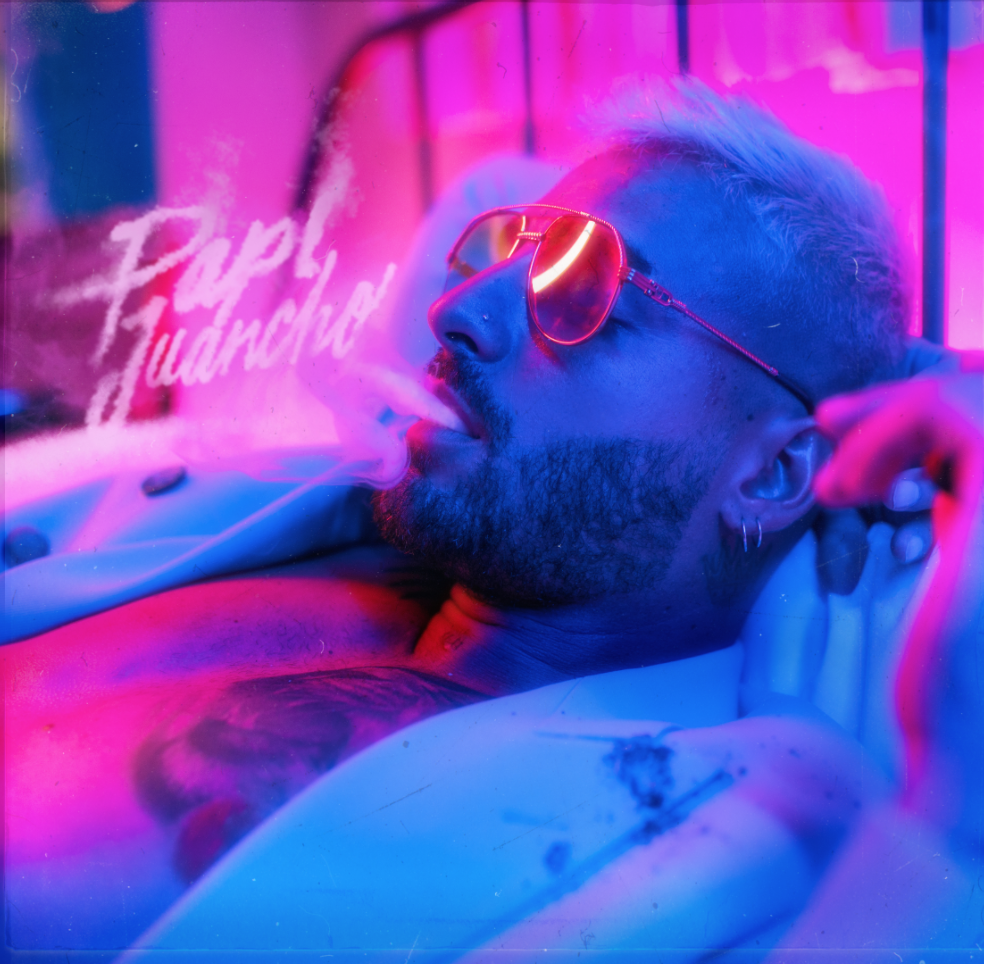 MIAMI, Florida (August 25, 2020). In an industry where musical collabs have been taking over the charts, global Latin music idol MALUMA makes history with a song he recorded on his own, without the added benefit of collaborating with fellow superstars. His latest smash hit "HAWÁI" is #3 on Spotify's Global Top 50 chart, making Maluma the Latin artist that has earned the highest position with a solo song on the chart this year. The milestone underscores the power of the young Colombian artist's music on a worldwide scale.

"I have always loved collabs and joining forces with other artists but achieving this with a solo song feels amazing, actually incredible, I still can't believe it. I'm so grateful to all of those people throughout the world that search for and listen to my music every day. Thanks to them 'HAWÁI" is where it is right now," Maluma expressed.

The video for "HAWÁI" is #2 on YouTube's chart of most viewed videos in the past 24 hours worldwide and across all genres. It has received more than 68 million views on his official YouTube channel in just three weeks. To watch it click HERE.

Maluma is also currently #1 on Latin radio in the United States and Puerto Rico with "Porfa" Remix, earning his seventeenth #1 on Billboard's Latin Airplay chart in just five years.

"HAWÁI" has reached #1 in Colombia, Argentina, Guatemala, Ecuador, Chile, Panama, Paraguay, Bolivia, Costa Rica, El Salvador and Honduras; and is quickly rising through the charts in Spain and the United States.

"HAWÁI" is part of the recording artist's latest musical production. On August 21st Maluma surprised his fans with the release of his fifth album, entitled PAPI JUANCHO. The news sparked euphoria among his fans and spread like wildfire among his followers which surpass 100 million on his social media (Instagram, YouTube, Facebook and Twitter).
PAPI JUANCHO is available on all digital platforms – to stream and/or download click HERE.
PAPI JUANCHO is composed of 22 songs created while quarantined in Medellin, Colombia and Miami, Florida. It's the result of many years of hard work and the evolution of Maluma's alter ego; "Papi Juancho" is the "Dirty Boy" (from his second album Pretty Boy Dirty Boy) all grown up.
Produced by the Rude Boyz (Kevin ADG y Chan "El Genio"), who have worked with Maluma since his first album, PAPI JUANCHO's 22 tracks were written by Maluma alongside Edgar Barrera, Kevin ADG, Chan "El Genio", Miky La Sensa, Vicente Barco, Juan Camilo Vargas, among others. It includes unexpected collabs with hard core old school and new school Reggaetón artists: Darell, Jory Boy, Justin Quiles, Lenny Tavarez, Myke Towers, Ñejo & Dalmata, Ñengo Flow, Randy, Yandel, Yomo y Zion.
Along with the album, Maluma also released the video of "Parce" ft. Lenny Tavarez and Justin Quiles. To watch it click HERE.