Lobster Tails with Street Corn Purée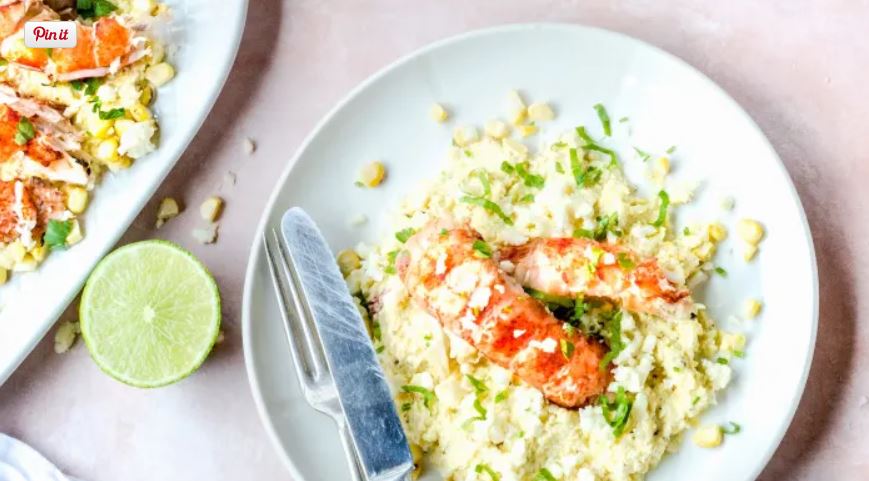 Piquant Pepper
Red when ripe, chiles de arbol are small, slim and sold dried as well as fresh. These peppers have a bright, acidic heat similar to that of a Thai bird's eye chile (making them a good substitute). Eating these may boost your metabolism, as capsaicin, the chemical in chile peppers that produces the heat, encourages the body to enter thermogenesis, burning more calories over a 24-hour period.
Ingredients
2 large ears corn, husked
½ tsp grape seed oil
⅛ tsp sea salt
1–2 fresh arbol chiles, seeded
1 lime zested and juiced
2 oz queso fresco, grated + additional for garnish (optional)
2 tbsp organic unsalted butter, melted, divided
4 lobster tails (4 oz each), in shell and split lengthwise
2 tbsp chopped fresh chives
Preparation
1. Grill vegetables: Preheat grill to medium. Brush corn with oil and sprinkle with salt. Place on grill and cook uncovered, turning occasionally, until charred in spots and kernels are softened, 12 to 15 minutes. Place chile on grill in final minute. On a cutting board, remove kernels from cobs with a sharp knife. In a small bowl, reserve ½ cup kernels. To a blender, add remaining kernels, chile, lime zest and juice, queso fresco and 1 tbsp butter. Purée until smooth.
2. Grill lobster: Increase heat on grill to medium-high. Brush cut sides of lobster tails with remaining 1 tbsp butter. Grill flesh side down, covered, for 2 minutes, or until flesh is opaque. Set aside to cool. Remove lobster tails from shells by pulling meat away with a fork.
3. Divide corn purée among 4 plates. Arrange 2 lobster tail halves onto each plate. Divide reserved corn kernels, chives and additional queso (if using) among plates.
Nutrition Information
Serving Size: 1/4 of recipe
Calories: 278
Carbohydrate Content: 16 g
Cholesterol Content: 202 mg
Fat Content: 12 g
Fiber Content: 2 g
Protein Content: 28 g
Saturated Fat Content: 6 g
Sodium Content: 1125 mg
Sugar Content: 5 g
Monounsaturated Fat Content: 3 g
Polyunsaturated Fat Content: 2 g