Las Vegas Welcomes Top Airline Executives During 2019 Boyd Group International Aviation Forecast Summit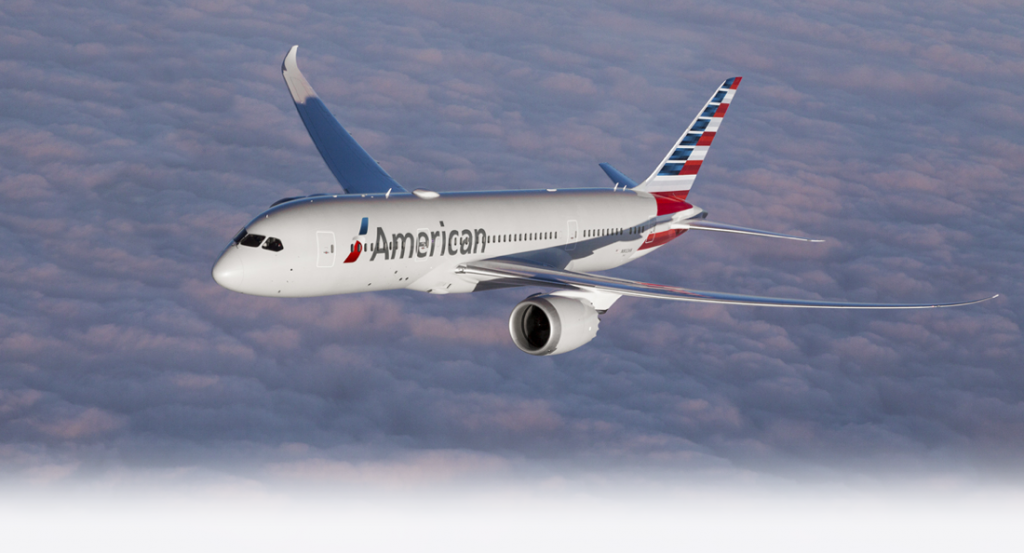 More than 300 airline, airport and aviation industry executives from around the world will return to Las Vegas for the 24th Annual International Aviation Forecast Summit, Aug. 25 – 27, 2019, at Wynn Las Vegas. Boyd Group International, a leading aviation research, forecast and consulting firm, is bringing the conference back to Las Vegas after successful Summits in the destination in 2014, 2015 and 2017. This year, more than 30 top aviation executives are slated to present their insights on the industry. "The International Aviation Forecast Summit will again be the No. 1 event to explore the future, with presentations from the CEOs and senior executives of the aviation companies that will shape our industry," stated Michael Boyd, president of Boyd Group International. "We are delighted to again hold the event in Las Vegas, which clearly is one of the world's most future-focused cities." This year's Boyd Group International Aviation Forecast Summit will highlight current issues and trends facing the aviation industry, including traffic forecasts that will impact the future of aviation, global airline fleet demand, international cross-alliances, and airline industry strategies. The Summit will welcome presentations and exploratory chat sessions by more than 30 airline industry CEOs and high-level executives, and its unique discussion format allows attendees to interact with those presenting executives. The event is co-hosted by the Las Vegas Convention and Visitors Authority (LVCVA) and McCarran International Airport (LAS). "Las Vegas is a constantly evolving city where new experiences are always on the horizon, and as we grow, we know access to the destination is one of the most critical keys to keeping our visitation and our economy strong," said Steve Hill, president and CEO of the LVCVA. "In the next couple of years, we'll see the opening of a variety of exciting, high-profile projects, from new mega-resorts to Allegiant Stadium, future home of the NFL's Raiders, to more than 3 million square feet of new convention and meetings space. Hosting an aviation event of this caliber presents a vital opportunity to showcase the destination to the airline decision-makers who will help us reach important future milestones in visitation." The 2019 Summit will also feature a unique Pre-Summit Workshop program offering presentations from key industry leaders on specific hot-button issues. The Pre-Summit Workshop will deliver insight, data and cutting-edge information on a number of topics including: Airports 2025 – Outline of the Future; Cirium: What a Difference a Data Makes: From QSI to Consumer Analytics and Back; UAS: Drones the Next Communications System; Tencent & IM2China: Airport Opportunity: Capturing Chinese Business, and more. "McCarran International Airport is one of the most important economic assets in Southern Nevada and, as such, it is important that we stay on top of the latest developments in the aviation industry and strategies for expanding our reach around the world," said Clark County Aviation Director Rosemary A. Vassiliadis. "For years, the Boyd Group has brought together some of the world's most influential and respected airline and airport professionals, and I look forward to once again discussing the opportunities and challenges currently facing our industry." For more information or to register for the 24th Annual Boyd International Aviation Forecast Summit, please click here. Domestic Airline Speakers:
United Airlines EVP Technology & Chief Digital Officer, Linda Jojo
Spirit Airlines President & CEO, Ted Christie
Sun Country Airlines President & CEO, Jude Bricker
American Airlines Senior Vice President Customer Experience, Kerry Philipovitch
Southwest Airlines Executive Vice President and Chief Revenue Officer, Andrew Watterson
Delta Air Lines Senior Vice President & Chief Marketing and Communications Officer, Tim Mapes
Hawaiian Airlines President & CEO, Peter Ingram
Allegiant Air Chairman & CEO, Maury Gallagher
Frontier Airlines President & CEO, Barry Biffle
SkyWest Airlines President & CEO, Chip Childs
International Airline Speakers:
Air China Vice President and General Manager, Dr. Zhihang Chi
Korean Air Vice President, John Jackson
Volaris EVP Airline & Commercial Operations, Holger Blankenstein
Aer Lingus Vice President, Global Sales, Bill Byrne
Turkish Airlines Vice President, Americas, Mustafa Doğan
Aeromar Executive Director, Network Strategy & Alliances, Fabricio Cojuc
Airport Speakers:
McCarran International Airport Director of Aviation, Rosemary Vassiliadis
Rhode Island Airports Corporation President, Iftikhar Ahmed
Industry Company Speakers:
Airlines for America Vice President & Chief Economist, John Heimlich
Airbus Americas Vice President, Sales, Daniel Lazzari
Boeing Managing Director, Jim Freitas
Embraer Head of Market Strategy, Victor Vieira
Boom Supersonic CEO & Founder, Blake Scholl
Rolls Royce Senior Vice President, Marketing, Richard Goodhead
Hermeus Hypersonic CEO & Founder, AJ Piplica
Bye Aerospace CEO, George Bye
Oil Price Information Services Director, Ben Brockwell
IATA Deputy Chief Economist, Andrew Matters
About Boyd Group InternationalFounded in 1984, Boyd Group International has emerged as a leader in aviation forecasting and research, and provides top-level consulting assistance to airports, airlines, financial institutions and aircraft manufacturers. The International Aviation Forecast Summit annually brings together top CEOs and executives from all areas of the global industry to explore and discuss the emerging trends that will shape the future. In addition to incisive discussion sessions with aviation decision-makers, the Summit delivers cutting-edge forecasts, including passenger projections, aircraft demand by region, and financial shifts. For insight on Boyd Group International, log on to www.AviationForecastSummit.com orwww.AviationPlanning.com. About the LVCVAThe Las Vegas Convention and Visitors Authority (LVCVA) is charged with marketing Southern Nevada as a tourism and convention destination worldwide, and also with operating the Las Vegas Convention Center and Cashman Center. With nearly 150,000 hotel rooms in Las Vegas alone and more than 11.5 million square feet of meeting and exhibit space citywide, the LVCVA's mission centers on attracting ever increasing numbers of leisure and business visitors to the area. Download the virtual reality app, Vegas VR, to experience Las Vegas from your iPhone or Android by visiting http://www.vrtv.vegas/. For more information, go to www.lvcva.com or www.visitlasvegas.com. ABOUT McCARRAN INTERNATIONAL AIRPORTMcCarran International Airport (LAS) is located just minutes away from the world-famous Las Vegas Strip and is the gateway for nearly half of the people who visit Southern Nevada each year. Including arrivals and departures, LAS hosted 49.7 million passengers in 2018, making it the ninth-busiest airport in North America last year. Through a strong and ongoing commitment to world-class customer service, LAS ranked highest (tied with MCO) among airports with more than 32.5 million annual passengers as measured in the J.D. Power 2018 North America Airport Satisfaction Study. With more than 30 airlines providing nonstop service to nearly 140 destinations, LAS makes it possible for the world to experience one of the most alluring travel destinations. LAS is owned and operated by Clark County, Nevada.