Large fire breaks out at junkyard near Highway 288 in southwest Houston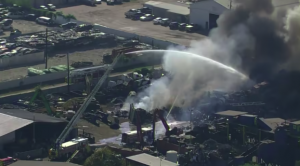 Firefighters are battling a large fire at a junkyard near Highway 288 Thursday morning.
According to officials with Houston Fire Department, the fire broke out at around 10 a.m. in the 2800 block of Holmes Road.
Heavy smoke was seen in the area.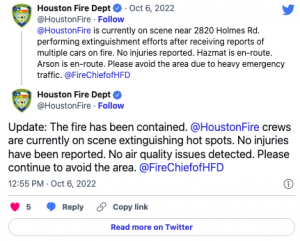 Arson investigators said the cause of fire was caused by exploding materials as the company was apparently dismantling the vehicles.
No injuries were reported, and no air quality issues were detected.