Houston Man Sentenced to 35 Years in Prison for Killing Schoolmate Over Money During Gun Transfer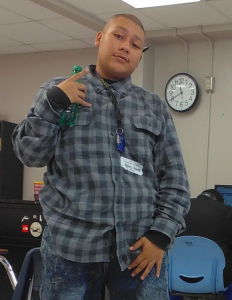 A Houston man who was 17 when he killed a schoolmate over $250 was sentenced to 35 years in prison after pleading guilty to murder this week, Harris County District Attorney Kim Ogg announced Thursday.
"It is obvious we have an epidemic of gun violence when teenagers are shooting each other over money while exchanging guns," Ogg said. "Getting justice for the family of the victim in a case like this, which has been pending for years, is exactly the reason we recently created the Homicide Division of our office and staffed it with some of our best prosecutors."
Jesse Quinones, 22, pleaded guilty to murder Wednesday in exchange for 35 years in prison for killing 17-year-old Patrick Aldape around 11:35 p.m. on April 13, 2017. Quinones will serve at least half the sentence before he is eligible for parole. He is not allowed to appeal the conviction or the sentence.
Quinones was a student at ACE (Accelerated Center-Education) when he brought a 9mm pistol to a meeting with Aldape in a cul-de-sac at 500 Slumberwood in the Northshore area. Quinones had been working on a shotgun that belonged to Aldape.
The two teens met at the cul-de-sac and Quinones gave Aldape the shotgun, which was wrapped in a towel, and Aldape put it in the trunk of his car. Aldape then reminded Quinones that he also owed Aldape $250, and Quinones said he needed to go get the money.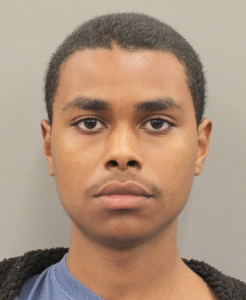 Instead, he drove a few blocks away, loaded his 9mm pistol and returned. When he got back, Aldape walked up to the car and Quinones shot him from the driver's seat. Quinones then fired several more times. He later told investigators he continued to shoot because Aldape was screaming and, "I had to finish it."
Quinones then fled and ended up wrecking his car a mile and a half away in the 500 block of Federal. He ran from the crash, leaving the murder weapon behind.
A woman who was with Aldape during the shooting drove him to Clear Lake Regional Medical Center, where he later died. The woman, who still had the shotgun in the car, tossed the weapon into the bushes, where police later recovered it.
Days after Aldape died, Quinones went to a Houston Police Department storefront to confess. After homicide detectives finished their investigation, Quinones was charged with capital murder. Because Quinones was 17 at the time of the shooting, he could have faced life in prison with the possibility of parole after 40 years. As a part of the plea agreement, he pleaded guilty to murder instead of capital murder.
Assistant District Attorney Casey Little, who prosecuted the case, said resolving the case was a priority.
"It's good that we finally got a resolution to this case for the family," Little said. "They have been waiting for closure since 2017, and our office is prioritizing older murder cases like this so that we can get families the justice they deserve."