Houston Drive-Thru Clinic to Offer COVID-19 Vaccine to 13,000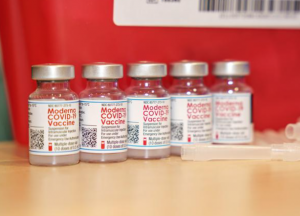 The state of Texas is on a fast track to vaccinating as many residents as possible for COVID-19 in the coming months with major efforts coming from the county and city levels. The state's most populous city, Houston, has joined the track, making the promise to vaccinate 13,000 people this week.
The large vaccination event will be held Thursday through Sunday at NRG Park, a large complex that's home to NRG Stadium, where the Houston Texans play. The drive-thru clinic is being organized by Memorial Hermann, a Houston-based hospital system.
The vaccine will only be administered to pre-registered individuals who have been invited to participate in the hospital system and have an appointment.
Texas is currently vaccinating 1A and 1B populations, including health care workers, people 65 and older, and those with medical conditions that put them at greater risk of hospitalization and death from COVID-19.
"We also hope to host more events like this in the near future as we continue to make vaccination available to all those who are eligible and eventually to all patients and members of the community. The speed at which we can move through additional populations will be determined by continued and/or increased vaccine supply," Memorial Hermann said in a statement.
Texas has seen record-breaking numbers of hospitalizations and cases coinciding with the nation's alerting numbers. As of Wednesday, the Lone Star State is the second state after California to surpass 2 million COVID-19 cases.
In response to frustrations over a slow and often confusing rollout of vaccines over the past month, Texas is shifting from its original model of using thousands of smaller vaccine providers to large-scale "vaccination hubs" that can process thousands of shots per day.
Texas is one of several states opening football stadiums, major league ballparks, fairgrounds, and convention centers to inoculate a larger and more diverse pool of people.
In Houston, Mayor Sylvester Turner said more than 3,800 people were vaccinated this past weekend at Minute Maid Park, where the Houston Astros play baseball. Turner said Houston could move faster if it had more vaccine supply.
The state's other large cities like Dallas, San Antonio, and Austin have also created vaccination hubs and makeshift hospitals to accommodate the surging number of cases across the state.