HCC Social Media Campaign Captures Top National Award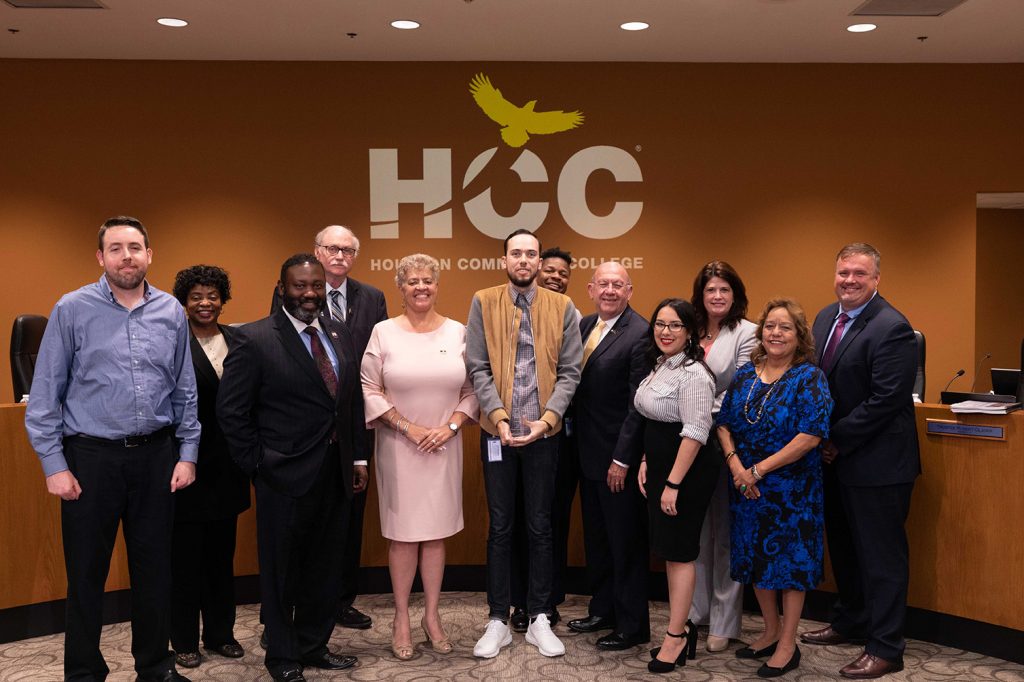 An Instagram campaign designed to inform and engage students about activities and events at Houston Community College (HCC) has been awarded a prestigious gold Paragon Award by the National Council of Marketing and Public Relations (NCMPR).
On April 3, the social media team was recognized by the Houston Community College Board of Trustees and Chancellor. HCC's win was announced March 25 during NCMPR's 2019 national conference in San Antonio.
Paragon Awards recognize outstanding achievement in design and communication at community and technical colleges. As the only national competition of its kind, Paragons honor excellence exclusively among marketing, communication and PR professionals.
This year's competition drew 1,939 entries from 262 colleges across the United States and Canada. The awards are issued in more than 50 print and digital categories and are judged by college and industry professionals across the U.S.
Gold, silver and bronze Paragon awards are equivalent to first, second and third place wins, respectively. HCC's gold win means it was deemed the best among all Instagram entries received from two-year colleges.
"We are very proud of the work of our social media team, which is comprised of Frank Cooper, Brittany Cardenas, Justin Boyd, Jorge Luna and Andre Humphery," says Dr. Michael Edwards, HCC Interim Associate Vice Chancellor of Communications and Marketing. "They are a hardworking group with lots of talent and a strong desire for excellence."
The HCC Communications Department has a strong record of print, graphic design and digital success at NCMPR's Paragon Awards. The college has received at least three gold Paragons, along with two silver and bronze awards since 1992.
In addition, Debra McGaughey, Director of Communications Services at HCC Central, was named Secretary/Treasurer of NCMPR at the 2019 San Antonio conference. She has served as an NCMPR board member since the fall of 2015 and is in line to become NCMPR president in 2022.