Harris County: Outsourcing inmates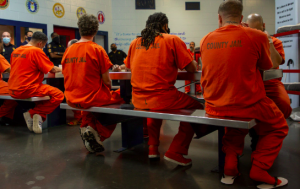 The Office of the Purchasing Agent is requesting approval for a $25.75 million agreement with Management & Training Corp., a contractor that operates prisons, to outsource inmates to the Giles Dalby Correctional Facility in Post, outside of Lubbock.
Prior to entering a contract with MTC on June 28, commissioners had already approved two separate appropriations of $1.52 million and $7.62 million earlier this year to divert the jail population. According to agenda documentation, a jail renovation project, a mandate from the Texas Commission on Jail Standards and increases in the average inmate stay from 65-85 days pre-Hurricane Harvey and COVID-19 to up to 200 days in 2022 led the sheriff's office to make the funding requests.
The sheriff's office anticipated outsourcing may be required for up to seven years, according to its funding request.
Source: CommunityImpact