Harris County Judge Hidalgo Kicks Off Historic Term With County-wide Engagement Initiative
"Talking Transition: Harris County" Will Ring County Government to the People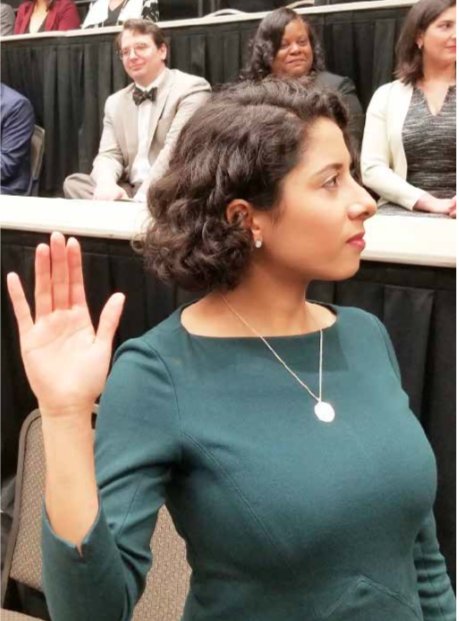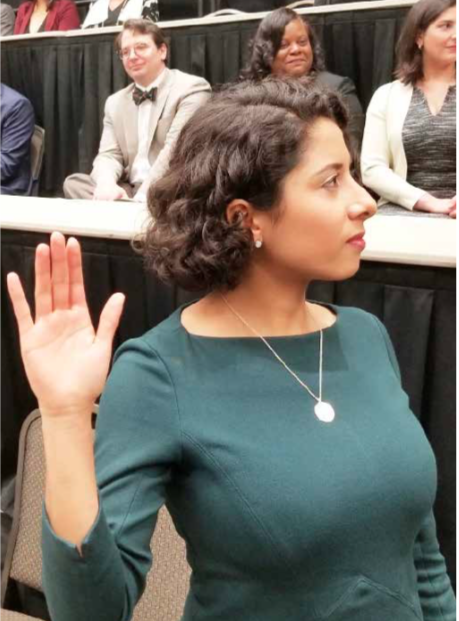 After her historic inauguration with more than 2,200 attendees, Harris County Judge Lina Hidalgo announced that she is launching a new civic engagement program designed to help shape the first year of her administration.
Judge Hidalgo capped her inauguration remarks with an emphasis on opening the doors of County government at a public ceremony celebrating 81 newly elected Harris County officials. She highlighted the need for elected officials to "proactively inform our community about County government, and bring lessons from our community and from thought leaders into our policy agenda."
Judge Hidalgo's initiative, Talking Transition: Harris County, will provide a forum for residents to discuss the issues that matter most to them, learn about County government, and weigh in on pressing public policy matters.
The first program of its kind in Harris County, Talking Transition will allow Judge Hidalgo and her team to obtain a qualitative and quantitative analysis of the issues and ideas that most impact County residents, as they work to shape their agenda.
"Throughout my campaign, I pledged to increase transparency and accountability in Harris County government. Too few residents know how County government works and how to engage with it," said Judge Lina Hidalgo. "For me, public service means ensuring that our most vulnerable residents have the same voice in our local government as the most powerful among us."
Talking Transition: Harris County is expected to be the largest civic engagement program in the South. It is modeled after similar programs in New York and Washington, D.C., and made possible by the Houston Endowment and the Ford Foundation.
"Houston Endowment recognizes the value of community voice in good governance," said Ann Stern, president and CEO of Houston Endowment. "By ensuring all voices are heard, we can continue to enhance our region's assets, achieve equitable outcomes, and resolve issues that are important to the residents of Harris County."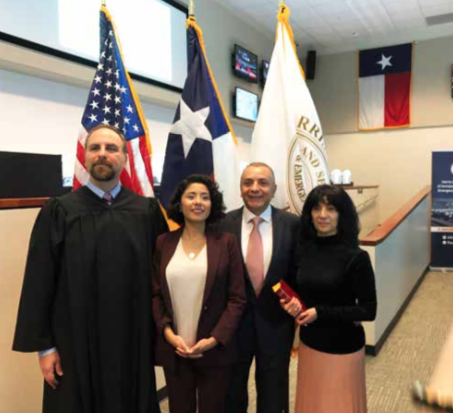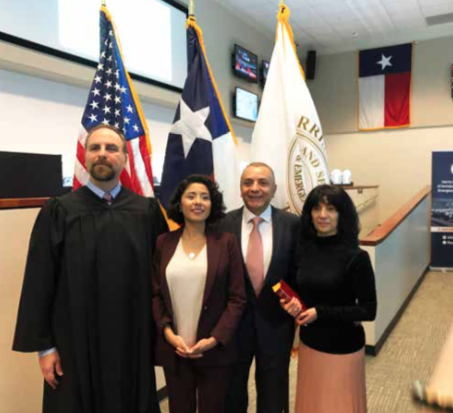 Talking Transition will address seven public policy areas – education, housing, transportation, resiliency, health, justice, and economic opportunity – through a series of public events across the County. The initiative includes a variety of ways for Harris County residents to interact with and learn more about their local government. The core components include:
Transparency Announcements throughout the County will provide easily-digestible information about how County government works and eye opening statistics intended to motivate residents to learn more.
Civic Saturdays: Offered at a seven locations around Harris County, Civic Saturdays are a series of full-day public events happening on consecutive Saturdays:
Civic School: Features classroom-style lessons for Harris County residents to learn about how County government works.
Town Halls: A large gather- ing organized around a specific policy area that will give residents a chance to share new ideas for improving their communities and to hear from others.
Action Plan Workshops: Smaller working groups for people who have devoted time to specific issues to focus on how to best realize community-driven ideas through County government.
Survey: Teams of canvassers will be spread throughout the County to ask residents about what needs to be improved among County services, what would help them engage more with County government, and what needs to be prioritized when it comes to prioritizing the County budget. The survey will also be available both online and at each Civic Saturday.
All Talking Transitions events are free and open to the public. A full schedule of activities will become available online at www.talkingtransition.us.