Harris County Attorney Christian D. Menefee's Statement on Texas Officials' Audit of the 2020 Election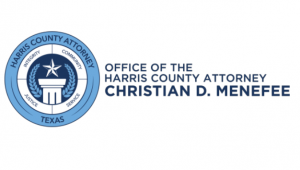 Hours after former President Donald Trump released a public letter Thursday demanding Texas Governor Greg Abbott audit the results of the 2020 election in Texas, the Office of the Texas Secretary of State announced it was conducting a "comprehensive forensic audit" of the 2020 election results in four Texas counties, including Harris County, the largest county in Texas.
Christian D. Menefee, the County Attorney for Harris County, stated:
"Governor Abbott taking orders from Donald Trump and auditing elections in Harris County from 10 months ago is just another example of why Texans are losing confidence in our state's leadership. Governor Abbott's and Trump's motives here are clear—to sow distrust in our elections, to intimidate election officials and workers, and to appease conspiracy theorists. Texans are better than this. Our Governor should be too."
About the Harris County Attorney's Office
Christian D. Menefee was elected as County Attorney for Harris County in November 2020. His office represents the largest county in Texas in all civil legal matters, including lawsuits.