Harris County Attorney Christian D. Menefee's Statement on Settlement of Opioid Case Against Johnson & Johnson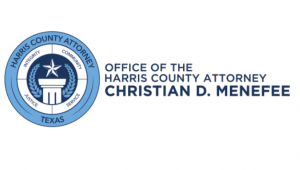 Harris County—along with the Texas Attorney General and other local governments across Texas—is primed to settle its claims against Johnson & Johnson, one of the companies the County sued in 2018, for its role in the epidemic of opioid use and abuse ravaging the country. The proposed settlement will result in approximately $290 million being paid to government entities and opioid abatement programs around the state, with around $3.9 million going directly to Harris County.
Christian D. Menefee, the County Attorney for the largest county in Texas, stated:
"This settlement is a first and important step in righting the wrongs caused by the companies responsible for the opioid epidemic. Families have lost loved ones and communities have been ravaged, including here in Harris County. I expect this will be the first of several settlements against the companies we sued, and I look forward to continuing this fight for Harris County residents."
Harris County Attorney Christian D. Menefee will present the proposed settlement to Commissioners Court today for approval. The settlement would resolve all claims against Johnson & Johnson and its affiliates, but preserves Harris County's claims against the other defendants, including pharmaceutical distributors Cardinal Health, McKesson, and AmerisourceBergen.
In addition to the $3.9 million, the settlement also provides Harris County an opportunity to share in the funds allocated to opiate abatement councils set up by the Texas Legislature to administer the larger pool of settlement dollars coming into Texas.
About the Harris County Attorney's Office
Christian D. Menefee serves as the elected, top civil lawyer for Texas' largest county. The Harris County Attorney's Office represents the county in all civil matters including lawsuits. Menefee leads an office of 250 attorneys and staff members. He entered office at 32 years old, making him the youngest person and first African American elected as the Harris County Attorney.