Harris County Attorney Christian D. Menefee's Statement on Pride Month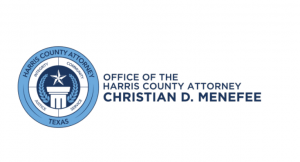 County Attorney Menefee gave the following statement in recognition of Pride Month:
"Today marks the start of Pride Month, which commemorates the Stonewall riots and the impact members of the LGBTQ community have had in the world. This month also marks the 6-year anniversary of Obergefell v. Hodges, the landmark civil rights case in which the US Supreme held the right to marry is a fundamental, constitutionally-protected liberty guaranteed to all people, including same-sex couples.
Happy Pride Month, and may we continue to do our part to ensure that we protect the civil rights of every person, regardless of who they are or who they love."
About the Harris County Attorney's Office
Christian D. Menefee serves as the Harris County Attorney, the County's chief civil lawyer. The Harris County Attorney's Office is committed to protecting and proactively advocating for the interests of Harris County residents and government through the civil justice system. Menefee continues to be a voice for the people, standing up for vulnerable communities and using civil actions to ensure our rights are protected and expanded.