Governor Abbott Celebrates 30th Anniversary Of The Texas Music Office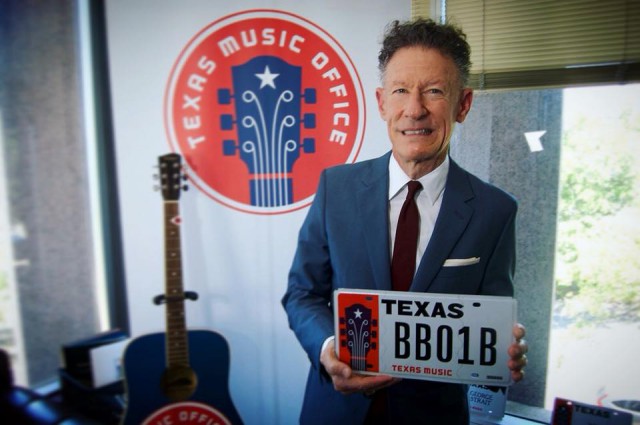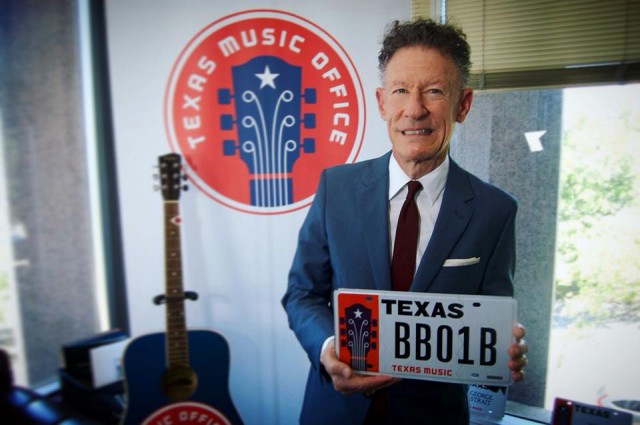 Governor Greg Abbott today congratulated the Texas Music Office on its 30th anniversary. The Texas Music Office (TMO) serves the Texas music industry by creating new opportunities and connecting businesses in communities all across the state. The TMO acts as a clearinghouse for Texas music industry information, serves as a liaison between music businesses and government agencies, publicizes significant developments within the industry, and attracts essential music industry to foster local job growth and economic development for Texas communities, Texas music businesses and Texas musicians.
"Texas has developed a vibrant music industry statewide thanks to the Texas Music Office's tireless efforts in the past 30 years," said Governor Abbott. "Texas is now where live music lives, and that is a competitive advantage, helping the Lone Star State to attract major capital investments, culturally diverse talent, and new jobs across industries. In the last year alone, the Texas Music Office's economic impact study showed that the industry generated $23.4 billion in economic activity, and helped to create more than 209,000 direct and indirect permanent jobs in communities large and small around the state. The state of Texas is grateful for all the work that the Texas Music Office's teams have done in the past 30 years, and I look forward to what's in store for the next 30."
"I am proud of our staff, past and present, who have worked so hard to serve the Texas music industry," said Brendon Anthony, director of the Texas Music Office. "With Governor Abbott's enthusiastic support for the Texas music brand, I am proud to work for a state that values its music industry and those who make their living by it. The TMO will keep doing the work of connecting supportive Music Friendly Communities, attracting vital industry businesses to Texas, advocating for small business, and serving as an unrivaled resource for industry professionals in Texas."
Among the Texas Music Office's three decades of accomplishments:
Creating an essential business referral network: The TMO officially opened January 1990. During that first year, TMO staff interviewed more than 1,000 music businesses and compiled the first Texas Music Industry Directory. Today, the TMO's online Texas Music Industry Directory features more than 16,000 unique listings, serving as a business referral network for music businesses located all across the state.
Providing grant funding for the underserved: The TMO has awarded more than $250,000 in grants to nonprofit organizations around the state since 2003, funding live music events, as well as music instruments and music lessons for under-resourced Texas school children through the sales of Texas Music specialty license plates.
Supporting critical disaster relief efforts: The TMO took on an organizational role for Hurricane Harvey relief in 2017, working with the Texas music community to assist in organizing benefit concerts, from large arena shows to small town community benefits. The TMO helped coordinate the Harvey Can't Mess With Texas benefit concert, with Willie Nelson, Paul Simon, and various artists, and the Hand in Hand Concert, with George Strait and Miranda Lambert, putting the large production telethons together with the Michael and Susan Dell Foundation's Rebuild Texas Fund. More than $20 million was raised at the benefit concerts.
Launching a Music Friendly Community program: The TMO recently created the Music Friendly Community program to create a more interconnected statewide music industry. By the end of 2020, the TMO aims to have more than 20 Texas communities certified as partners in the program. Current members include: Fort Worth, Austin, San Antonio, Denton, Lindale, Stephenville, Conroe, San Angelo, Nacogdoches, and Abilene.
Attracting new business opportunities: Since its early days, the TMO has worked to bring new business opportunities to Texas. In 1994, the TMO worked with various music business professionals (including Asleep at the Wheel and SXSW) to bring the Recording Academy to Texas, creating the first new Recording Academy chapter in 22 years. More recently, the TMO worked to bring Broadcast Music, Inc. (BMI) to Texas, resulting in BMI's first new office expansion in more than 20 years.
Promoting Texas music worldwide: The TMO expanded its community outreach in 2013, incorporating multiple digital platforms. Today the TMO assists more than 14,000 individual clients a year; the TMO also creates more than 3 million social media impressions a year. And since the office's early days, the TMO has worked with international governments and NGOs to create performance and business opportunities for Texas artists, including: taking Texas artists to MIDEM in France, showcasing Texas artists at the 2010 World Expo in Shanghai, sponsoring Texas music stages for international audiences at SXSW, and co-sponsoring Texas music showcases at Newport Folk Fest, Folk Alliance International, Americana Music Conference, CMJ Music Conference in New York City, and beyond.
More about the Texas Music Office: https://gov.texas.gov/music