Fort Bend County Judge KP George Takes Action To Help Residents in Need
Partners with Local and Surrounding Area Organizations for Inaugural Gandhi Day of Service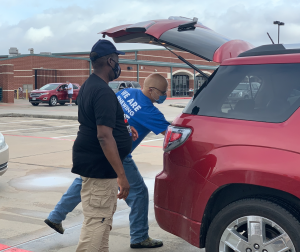 Today Fort Bend County Judge KP George along with the Houston Food Bank and Second Mile Mission Center distributed meals to the Fresno/Arcola community.  The Food Distribution drive, held at Heritage Rose Elementary in Rosharon, marked one of three sponsored events of giving for the launch of Judge George's Inaugural Gandhi Day of Service.
"I want to encourage our Fort Bend County residents to see where there is a need either in their community or a neighboring community and reach out to help their fellow neighbor," said Judge George. "There are so many people who helped me along the way as I was growing up, it's only natural for me to pay it forward and help others."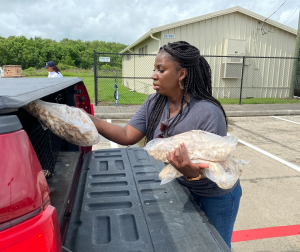 The purpose behind Judge George's Day of Service is to encourage the Fort Bend County residents to take action by volunteering their time, donating to a cause, or hosting a food drive. The food drive aimed to bring attention to the food insecurity of Fresno and Arcola residents following the impact of  COVID-19 and Winter Storm Uri, which has left many people in need.
Partnering events that took place today in agreement with Judge George's Gandhi Day of Service included a Food Fair held at the Mamie George Community Center and the NAMIWalks event in recognition of United Day of Hope.