Fort Bend County Judge George Recognizes the Creativity and Artistic Contributions of Islamic Artist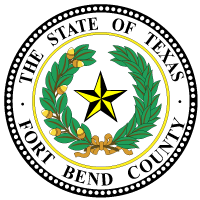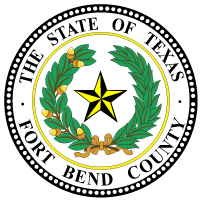 On Sunday, May 2, 2021, Fort Bend County Judge KP George warmly welcomed Consul General Abrar Hashmi of Pakistan, Islamic Society of Greater Houston President Ayman Kabire, Islamic Arts Society President Dr. Khawaja Azimuddin, Imam Tauqeer Shah of the Brand Lane Islamic Center, Fort Bend Transformation Church's Pastor David Sincere, St. Martin's Evangelical Lutheran Church's Pastor William Starkweather, Ismali Jamatkhana Presiden Murad Ajani, Geetha Ravula, representing the Hindu Temple, and the American Jewish Committee's Randy Czarlinksyto the County Courthouse for the very first Islamic Art Exhibit Unveiling and Interfaith Celebration, one of many cultural exhibits that Judge George will host to highlight Fort Bend's diverse communities. 
"We want to lead the conversation on diversity. I am so glad that we came together today to promote this much-needed dialogue because we believe in human dignity and respect for each other's differences. It doesn't matter where you come from, we will celebrate the diversity of Fort Bend County," said KP George. "This will not be the last event of this kind. We will recognize other cultural observances, holidays, and celebrations in the future because I truly believe to better understand each other, we must learn from each other."
Honorable guests and community leaders, including the members of the Board of the Islamic Arts Society, listened intently as religious and community leaders spoke of overcoming negative stereotypes and highlighting the need to continue to foster interreligious and cultural dialogue.
The Islamic Art Exhibit, sponsored by the Islamic Arts Society, will be on display at the Fort Bend County Courthouse, 401 Jackson St., until Wednesday, May 12. The pieces on display consist of a variety of mediums including canvas, mixed media, calligraphy, and oil paintings all created by Islamic artists Nizar MacNojia, Sana Mirza, Saima Khan, Mussarat Arif, Asiya Nouretdinova, Basma Amroh, Suleman Lalani M.D., Heydaya Keylani, Hina Chaudhry, Malek Kock, and Morad Jasim.
The public is welcome to view the Art Exhibit, during the hours of 9:00 a.m.- 5:00 p.m., Monday thru Friday.