Driver Who Killed Two Uber Passengers in Crash Sentenced to 50 years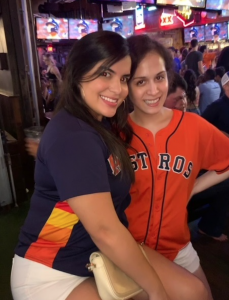 A California man convicted of two counts of murder and crashing into an Uber vehicle while leading police on a chase and killing two passengers in 2020 has been sentenced to 50 years in prison, Harris County District Attorney Kim Ogg announced.
"This is a man with a long criminal history, and he finally did the horrible thing that we worry about when someone continually commits crimes," Ogg said. "These two young women, who were being responsible by using a rideshare service instead of driving, should have been safe riding home — they should still be alive."
Brian Tatum, 47, was found guilty on Thursday of the murders of Priscilla DeLeon and Diana Salazar in the 351stDistrict Court. On Monday, Tatum agreed to a punishment of 50 years in prison.
Tatum was driving a white Acura RDX when police tried to pull him over for a traffic stop in northeast Houston around 11:30 p.m. on Sept. 19, 2020. Tatum fled from police and drove about two miles. He was driving about 100 mph in a 35 mph zone when he T-boned a silver Honda Accord being driven by an Uber driver at the intersection of Jensen and Parker.
The force of the crash split the Honda in half, killing the passengers, Priscilla DeLeon, a 25-year-old graduate of Texas A&M University, and her cousin, Diana Salazar, a 24-year-old graduate of the University of Houston.
A Harris County jury convicted Tatum after a weeklong trial. Jurors deliberated just 39 minutes. Tatum was facing a sentence ranging from 25 years to life in prison based on his criminal history. Instead of letting jurors or a judge decide his punishment, he agreed to 50 years in prison, which he cannot appeal. He has to serve at least 25 years before he is eligible for parole.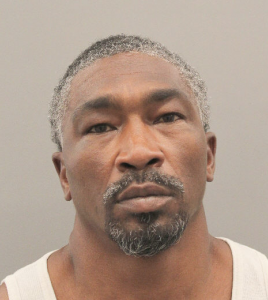 Assistant District Attorney Kelly Marshall, who prosecuted the case with ADA Cameron Gonzales, said Tatum was born in Houston and moved to California where he had been convicted of several felonies, including evading arrest.
"He repeatedly fled from police, and it was only a matter of time before he killed someone," Marshall said. "Unfortunately, he killed two wonderful and smart young women who were cousins and had an amazing family."
After the verdict and plea agreement, more than two dozen family members who sat through the entire trial wearing buttons with a photo of both victims gathered just outside the courtroom to show solidarity. The mothers of the two victims stood together and sobbed as family and friends tried to comfort them.
Sean Teare, chief of the District Attorney's Office's Vehicular Crimes Division, noted that Tatum was being pulled over by deputy with the Harris County Sheriff's Office, but the crash was handled by the Houston Police Department.
"The vehicular crimes divisions of both of those agencies had to work this case together, and this outcome is a perfect example of interagency cooperation, along with the District Attorney's Office," Teare said. "We were all out there that night, and now this family can start to heal, knowing that this man will probably never get out of prison."
Teare said a case like this offers a simple lesson: If you see police lights behind you, just stop. It's most likely a traffic violation.
"But if you run and do something like this," Teare said, "you may never get out of prison."