Carmen Maura to receive Honorary Award at the 9th Annual PLATINO Awards for Ibero- American Cinema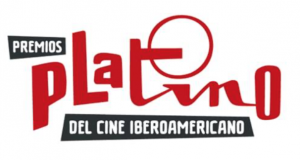 Los Angeles, April 5, 2022.– Hispanic actress Carmen Maura will receive the PLATINO Honorary Award at the 9th Annual PLATINO Awards for Ibero-American gala for her decades-long artistic career and award-winning performances in countless works produced by Mexico, Argentina, Spain, Chile, Venezuela and other Latin American countries.
The award ––which will be presented at a ceremony honoring the world's best audiovisual works in Spanish and Portuguese in Madrid on May 1–– will also recognize Maura's years-long calls for increased representation and visibility of Ibero-American films and artists.
Internationally renown and recognized, Maura has worked with some of the world's top filmmakers, including Pedro Almodóvar, Francis Ford Coppola, Álex de la Iglesia, Mario Camus, Carlos Saura, Fernando Trueba, José Luis Borau, Ricardo Larraín, André Techiné, Pilar Miró and Fernando Colomo.
Among Maura's many accolades are one Golden Palm at the Cannes Film Festival, four Goya Awards, one César Award, two Felix Awards and one Honorary Award from the European Film Academy, as well as one Silver Shell and one Donostia Award at the San Sebastián Film Festival.
By accepting the PLATINO Honorary Award, Maura will add her name to Diego Luna (2020), Raphael (2019), Adriana Barraza (2018), Edward James Olmos (2017), Ricardo Darín (2016), Antonio Banderas (2015) y Sonia Braga (2014) ––the recipients in previous years.
AN IBERO-AMERICAN MOVIE ICON
Carmen Maura was born in Madrid (Spain) in 1945. She obtained a BA in French Studies and studied Philosophy and Literature at the Paris Arts Academy. Upon her graduation, she began her acting career at the Teatro Español Universitario, but it was not until the late 1970s that she became a full-time actress and was cast for TV and film roles: She appeared in Novela, Las doce caras de Eva, Estudio 1 or Los libros, and various flims, such as Juan Tamariz's El espíritu or Jaime de Armiñán's Un casto varón español. In her early acting years, she worked with renown Spanish directors at that time, including Antonio Mercero (Don Juan) Manuel Mur Oti (La encadenada), Pilar Miró (La petición), Fernando Colomo (Tigres de papel) or Carlos Saura (Los ojos vendados).
But it was not until Folle… folle… ¡fólleme Tim! and Pepi, Luci, Bom y otras chicas del montón that Carmen Maura's name became permanently linked to filmmaker Pedro Almodóvar, with whom she worked on a regular basis back then. Maura often starred in his movies and became known as Almodóvar's first girl ("chica Almodóvar" in Spanish). At the height of the Movida Madrileña, Maura worked with Colomo in ¿Qué hace una chica como tú en un sitio como éste? or La mano negra, and with Almodóvar in Entre tinieblas, ¿Qué he hecho yo para merecer esto!, Matador or La ley del deseo – –some of the top movies back then. She also starred in Carlos Saura's Los ojos vendados, in Miguel Picazo's Extramuros, in Fernando Trueba's Sal gorda and Sé infiel y no mires con quién or in José Luis Borau's Tata Mía. Maura also starred in Mujeres al borde de un ataque de nervios: Pedro Almodóvar received his first Oscar nomination for this film, whereas Maura obtained her first Goya Award and Felix Award at the European Film Festival.
Maura's breakthrough came in the 1990s, and she became a household name in Spain, Europe and Ibero-America for her roles in Carlos Saura's film ¡Ay, Carmela! (a blockbuster movie for which she received Goya and Felix awards), Gonzalo Suárez's La reina anónima, Mario Camus's Sombras en una batalla or Enrique Urbizu's Cómo ser infeliz y disfrutarlo. She then was cast for European movies such as La alegría está en el campo (she received a César Award nomination for Best Supporting Actress), or André Téchine's Alice y Martin, starring opposite Juliette Binoche. Around this time, she also began her career in Ibero-American films and starred in Mexico's El cometa, opposite Diego Luna (the 2020 PLATINO Honorary Award recipient), or Chile's El entusiasmo.
CARMEN MAURA'S INTERNATIONAL RECOGNITION
In 2000, Maura starred in Álex de la Iglesia's La comunidad, opposite Emilio Gutiérrez Caba and Terele Pávez. Maura went on to win her third Goya Award and the Silver Shell at the San Sebastián Film Festival. With the turn of the millennium, she was cast in international productions such as Italy's Ángeles de negro; France's Silencio pactado, starring opposite Gérard Depardieu; Argentina's El sueño de Valentín; Mexico's Al otro lado; Israel's Zona libre starring opposite Natalie Portman; or American film Tetro, by Francis Ford Coppola. In 2006, nearly two decades after they had last worked together, Maura was cast in Pedro Almodóvar's Volver starring opposite Penélope Cruz, Chus Lampreave, Lola Dueñas and Blanca Portillo. The reunion between the actress and the director resulted in one Academy Award for the Castilla-La Mancha-born filmmaker, a fourth Goya Award for Maura and the Golden Palm at the Cannes Film Festival for the female cast ––including Maura.
In the past decade, Carmen Maura has starred in multiple films, including France's Las chicas de la sexta planta, (she received the César Award for Best Supporting Actress), Álex de la Iglesia's Las brujas de Zugarramurdi, and Colombia's Sofía y el terco. She has also starred in several TV series, including Agustí Villaronga's Cartas a Eva or French production Y'a pas d'âge. Maura's decades-long career also includes performances in Brazil's Veneza, Australia's Chasing Wonders, American TV series Your Honour (starring Bryan Cranston), Mexico's Alguien tiene que morir, directed by Manolo Caro, or La Golondrina, a play that had a successful run in Spain and France. But adding to her already successful career, the actress has a lot more in store: In 2022 she'll be launching Rainbow, Paco León's latest film; and Limbo… hasta que lo decida, an Argentine TV series by Mariano Cohn and Gastón Duprat. Maura's extensive artistic career has been recognized multiple times with prestigious accolades that include the National Cinematography Award, the Gold Medal of Merit in the Fine Arts (awarded by the Spanish Film Academy), the Donostia Award at the San Sebastián Film Festival, the Honorary Award from the European Film Academy (honoring her lifetime achievements) and the upcoming PLATINO Honorary Award.
The 9th annual PLATINO Awards ceremony will be hosted by Lali Espósito y Miguel Ángel Muñoz and will be broadcast by TV networks across Ibero-America. The nominees for Best
The nominees for Best Ibero-American Fiction Film are Mexico's Noche de fuego, by Tatiana Huezo; Spain's Madres paralelas, by Pedro Almodóvar, El buen patrón, by Fernando León de Aranoa, and Maixabel, by Icíar Bollaín.
The nominees for Best Ibero-American Fiction Miniseries/TV Series or Documentary Feature Film are Mexico's Luis Miguel: La serie, by Daniel Krauze, and Narcos: México, by Carlo Bernard, Chris Brancato and Doug Miro; Argentina's El reino, by Marcelo Piñeyro and Claudia Piñeiro; and Chile's Isabel, by Rodrigo Bazaes.
Mariem Pérez Riera's documentary Rita Moreno: Just a Girl Who Decided to Go for It aspires to one statuette.
The PLATINO Awards for Ibero-American Cinema are presented by EGEDA (Management Entity of Audiovisual Producers' Rights) and FIPCA (Ibero-American Federation of Film and Audiovisual Producers) in close collaboration with the Community of Madrid and the Madrid City Council. The latter two institutions are so devoted to attracting more filming projects to Madrid ––an ideal location for all types of film and TV productions–– that the region has turned into an intense activity hub generating enormous benefits to the audiovisual sector. The PLATINO Awards also has support from the World Tourism Organization and the Ibero-American Academies and Institutes of Film, unite the great talent of 23 Ibero-American countries and honor the works and best creators each year by presenting awards in 22 categories and the PLATINO Honorary Award.