Astros-White Sox Game 4 of the ALDS postponed due to rainstorm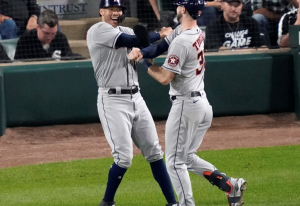 The Houston Astros and Chicago White Sox will have to wait at least one more day before facing off in Game 4 of the American League Divisional Series.
Major League Baseball announced that Game 4 of the ALDS was postponed Monday due to a rainstorm.
The game will now be played at 1:07 p.m. Tuesday. Lance McCullers Jr. will start for Houston. Jose Urquidy was originally scheduled to start Game 4, but due to the postponement, McCullers Jr. will be on regular rest.
The Astros are hoping to close out the White Sox on the road after Chicago avoided the sweep with a 12-6 win over Houston in Game 3.
The Astros lead the series 2-1 after winning Games 1 and 2 at Minute Maid Park in Houston.
Source: www.khou.com