An Interview With Kim Ogg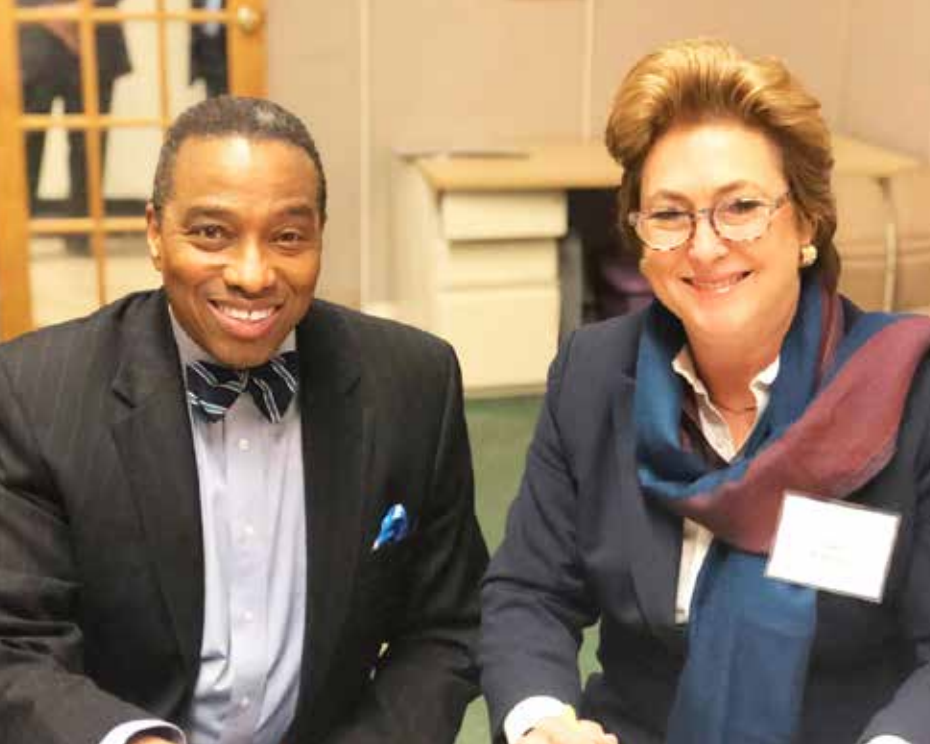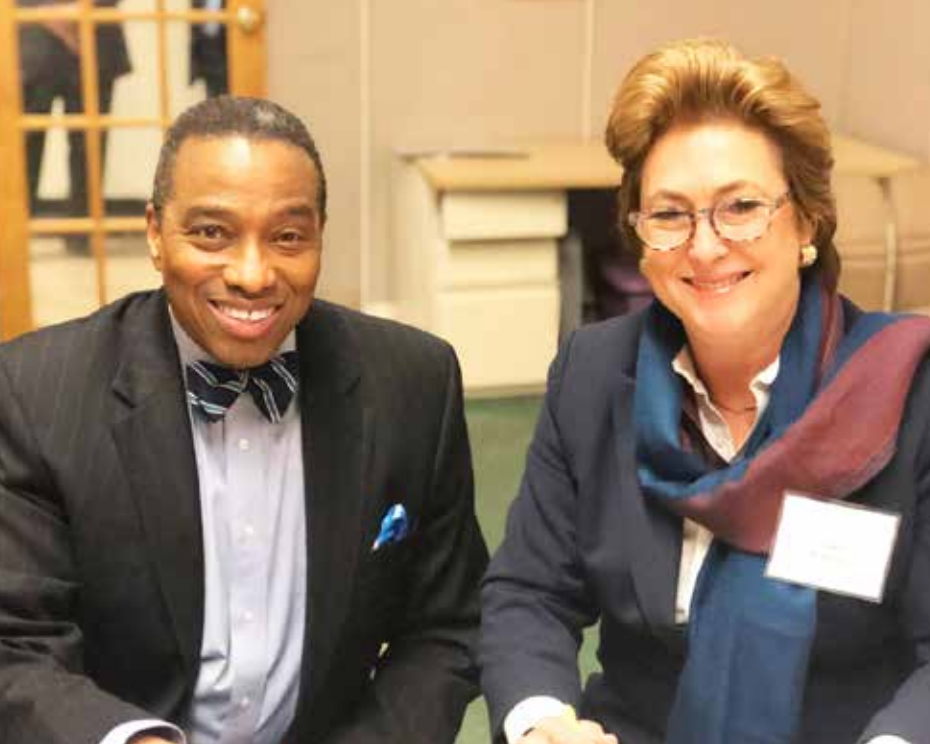 Gabriel: How do you think you are handling this job differently than your predecessors?
Kim Ogg: My 30 years of experience as prosecutor, victim's rights advocate and defense attorney give me a unique perspective. I understood where the system was unfair and biased, and I immediately started fixing the situation with a common sense approach: It started with a culture change that required dismissing many of the prosecutors who had been unfairly administering justice. We concentrate now on prosecuting predators rather than people charged with low-level, non-violent offenders.
Gabriel: What experiences in your life best prepared you to be the District Attorney?
Kim Ogg: In 1962, my mother was kidnapped by a serial rapist. That trauma is the foundation for my dedication to helping crime victims. Heading up Crime Stoppers of Houston and the Mayor's Anti-Gang Office were important roles in which I have served our community as policy maker and program director. My years as a trial attorney, both as prosecutor and defense counsel) gave me the courtroom experience required by the job of District Attorney. In truth, I rely on every skill I have acquired during my varied 32 year long career.
In my second term I will continue my policies of diversion for minor offenders and prosecution of domestic violence, organized crime, human trafficking and heinous violence. My expansion of pre-trial diversion and U-visas, and my reinstatement of bilingual pay for employees, advanced the interests of more Hispanics than any previous district attorney. My increased hiring of Latinos by 125% and selection of well-respected Latino lawyers for my leadership team reflect my life-long commitment to equality and fairness.
I have the name recognition and historic voter support needed to defeat the Republican nominee in November 2020.
Gabriel: How is the diversity of Harris County a factor in how your office hires prosecutors or handles cases?
Kim Ogg: I have diversified leadership and made hiring equality a priority. We have increased African American attorney hiring by 91% and Latino attorney hiring by 125% since 2015. This has been accomplished through policies and practices emphasizing the importance of varied perspectives. Unlike any other administration in the history of the District Attorney's Office, we recruit from a variety of law schools around the nation and from all three law schools in Houston. As an employer of more than 800 Harris County employees, my administration began offering bilingual pay in early 2018 without a budget increase. We now have approximately 125 participants. Further, we have important leaders in our office like former Houston City Councilwoman Graciela Saenz, Special Crimes Bureau Chief Ruben Perez, Hon. David Mendoza and Mexican-American Bar Association of Houston President Patty Fernandez.
In my second term, I will continue hiring and staffing all levels of law enforcement with diversified staff. This means expanding the colleges we hire from and creating an environment of inclusivity to better represent our diverse constituents.
Gabriel: How do you think the new bail reform plan will work? Do you think any tweaks will have to be made in the next year or two?
Kim Ogg: The final decision on bail is made by judges and magistrates. I was one of the first major proponents for reforming the bail system and still am. I disagree with parts of the recent decree in the final bail settlement because they create some public safety concerns.
The point of bail reform is to keep poor and indigent non-violent offenders out of jail, and we are succeeding with that. My office has kept tens of thousands of low-level drug and mentally ill offenders out of jail and away from the bail bond system.
But we must refine the tools we use to determine if accused violent offenders should be released from jail before trial. We see recent cases of violent crimes like the killing of Nassau Bay PD Sgt. Kaila Sullivan by a domestic abuser out on bail. We must make people's safety the number one priority of criminal justice reform.
Gabriel: What do you think the public often misunderstands about the DA's office and what do you do?
Kim Ogg: The DA's office is no place for theories and experimentation, not when lives are on the line. Each case involves a victim, a criminal defendant and the expenditure of taxpayer resources. How the DA manages more than 100,000 cases per year, 800 employees, the public's expectations, and the ethics and operational challenges inherent to prosecution, are all considerations best undertaken by a person with vast experience in law, business, public service and life….and that's me.
About Kim Ogg
Harris County District Attorney Kim K. Ogg is a native Houstonian licensed by the State Bar of Texas in 1987 and recognized as a specialist in Criminal Law by the Board of Legal Specialization since 1992. Upon taking office, she promised a new era of criminal justice by insuring a just process for the victim, the accused, and the community in every case. She has focused her prosecutors on public safety by prioritizing disposition of crimes against people and property.
Kim's legal career began in 1987 as a line prosecutor for the Harris County D.A. While serving as a Chief Felony Prosecutor, she was appointed Houston's first Anti-Gang Task Force Director in 1994. From 1999 – 2006, Kim served as the Executive Director of Crime Stoppers of Houston. In 2006, Kim transitioned to private legal practice and became the managing partner of her own law firm.
Kim now brings her strong track record of public service and thirty years of criminal justice experience to the position of Harris County D.A. During the first six months of her Administration, she has successfully advanced major drug policy and bail reform, diversified the leadership of the District Attorney's Office and effected legislative reform on behalf of crime victims.
EDUCATION
• South Texas College of Law, Houston, Texas, Juris Doctor, 1986
• The University of Texas, Austin, Texas, Bachelor of Arts in Journalism, 1981
AWARDS
• South Texas College of Law Public Service Award, 2011
• National Organization of Victims Assistance (NOVA), Allied Professional Award, 2009
• Buffalo Bayou Partnership Honoree, 2008
• National Parents of Murdered Children, Father Ken Czellinger Professional Award, 2007
• Texas Dept. of Criminal Justice Crime Victim Clearinghouse, "Steve Chaney Distinguished Service Award" Winner, 2006
• Houston Police Department, Chief of Police Commendation, 2000
• Foundation for the Improvement of Justice, National Award Winner, 1998
• Texas Youth Commission Annual Award, Statewide Award Winner, 1996
PUBLICATIONS
• Featured on the front page of the Texas Lawyer, August 31, 2015 for winning a discrimination/retaliation case on behalf of a Houston Police Officer against the City of Houston Police Dept.
• Authored Texas Gangs: The Legal Handbook, published by the Texas District & County Attorney's Assn. in 2000.