Woman accused of cashing in $21,000 worth of winnings from stolen lottery tickets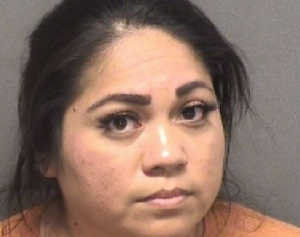 A 37-year-old woman accused of stealing $31,000 worth of lottery tickets from an East Side convenience store where she was employed was arrested on Wednesday.
San Antonio police said Mayra Alejandra Rios stole 30 lottery ticket bundles between October and December of 2022 that were worth a combined $31,000 from a location near where Loop 410 intersects with Rigsby Road. She then cashed in more than $21,000 worth of winnings, according to Jennifer Rodriguez, a police spokesperson.