Whataburger Founding Family Sells Majority Share of Texas Chain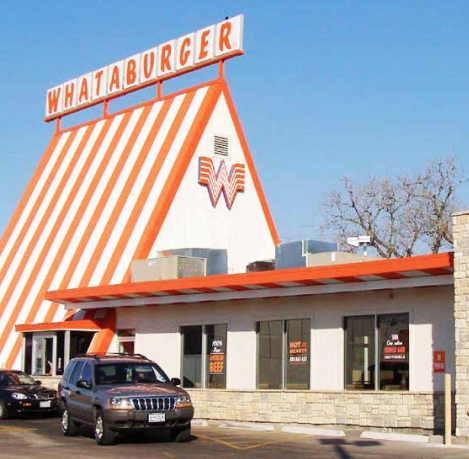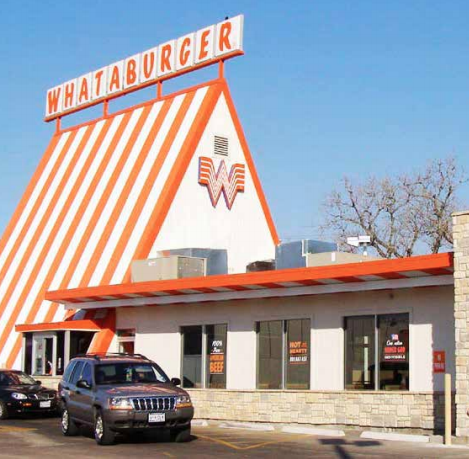 Whataburger, the beloved burger chain with a 69-year family legacy in Texas, has sold a controlling interest in the company to Chicago-based investment banking firm BDT Capital.
The Dobson family who founded the iconic company will remain minority stakeholders and the headquarters will stay in San Antonio.
"Together, BDT and the Whataburger team will begin exploring expansion plans — while staying true to the brand it has been over the past 69 years," the company said in a statement Friday.
Terms of the deal weren't disclosed. It's expected to close later this summer. The motive is Whataburger's desire to expand its brand and introduce its restaurants to new customers, the company said. BDT will provide the funding needed to grow Whataburger's operations.
The chain will likely expand its presence in the Southwest and expand its perimeter, said Darren Tristano, founder of Foodservice Results, a food industry consulting firm. It has more than 800 locations in 10 states, the majority in Texas.
"There will be some growth toward the north, but I wouldn't expect them to show up in New York City or Chicago," Tristano said.
BDT is a merchant bank that invests in family-owned companies selling everything from branded fishing rods to tequila. In addition to Whataburger, it's also invested in Krispy Kreme Doughnuts and Panera Bread.
Byron Trott, a former Goldman Sachs global investment banking executive, founded BDT in 2009 after spending decades advising some of America's leading capitalists, including Warren Buffett and heirs of Walmart founder Sam Walton. His firm also served as financial adviser to Keurig in its January 2018 takeover of Plano's Dr Pepper.
Whataburger's revenue totaled $2.2 billion in 2016, the most recent year for which data on the privately-owned company is available, according to Technomic's top-500 chain restaurant report.
" The Whataburger we all love is now poised for many more years of growth, while maintaining its culture, the family legacy and the high quality of its food and service," said Patrick Tobin, a partner at law firm Jackson Walker's San Antonio office. Jackson Walker served as Whataburger's legal adviser. The first Whataburger opened in 1950 in Corpus Christi. Co-founder Harmon Dobson's goal was to make a burger so delicious that consumers said "What a burger!" after taking a bite. In 2001, the Texas Legislature declared the company an official Texas Treasure.
In May, Whataburger confirmed it had hired Morgan Stanley to explore a possible sale. It's the second Texas-born company to be sold this week. On Thursday, the family that built Schlitterbahn into a national brand sold two of its three Texas water parks to an Ohio theme park operator for $261 million.
Whataburger also announced several leadership changes at the company that refers to its 40,000 employees as "family members."
President and CEO Preston Atkinson and board chairman Tom Dobson are stepping down to work with Las Aguilas, an investment company focused on philanthropy and real estate. Las Aguilas was established by the Dobson family in 2011. Dobson, his siblings Hugh and Lynne and Atkinson will remain on the company's board of directors.
Ed Nelson will replace Atkinson as president. Nelson was previously chief financial officer and controller. The company will not name a new CEO, instead creating a chief operating officer position for Leonard Mazzoco, the former vice president of business operations.
The retention of senior leaders is good news for customers who don't want to say goodbye to Whataburger's signature Fancy Ketchup or any of its other fan favorites.
"It says they think the company is well-run," said Amy Curtis, a mergers and acquisitions-focused partner at Dallas law firm Thompson & Knight.
"It's a sign you're not going to see wholesale changes." The Whataburger brand enjoys a cult following in Texas.
It's the go-to spot for high school athletes after a Friday night football game. High school football teams in Frisco even fight for domain over their local Whataburger, #1020 on El Dorado Parkway and North Dallas Parkway.
Staying true to the Whataburger brand is key to its future, said Tristano, the food industry consultant." Brands that have done well in these scenarios are ones that don't make a lot of changes,"
Tristano said. "They don't update the stores right away or change the menu. If they stick with the tradition, with what got them there, they'll be on a good path."
Since 1950 Family-owned, forward-thinking, and all about taking care of its guests – Whataburger is built on a proud history.
You may love everything Whataburger, but do you know the story behind the legendary restaurant? If you call yourself a true fan, here are the things you should know about Whataburger's history.
Small stand, big burger
In the golden age of driveins and American automobiles, a man named Harmon Dobson had a vision: a five-inch burger that would be so big that when people picked it up to take a bite, they couldn't help but say "What a burger!" With no restaurant experience, Harmon opened the original Whataburger August 8, 1950, on Ayers Street in Corpus Christi, Texas.
The small building had a humble outside, and business was slow at first ($191 for the first three days), but Harmon was offering something no one else was (other burgers at the time were only four inches), and word got around. On the fourth day, Harmon, an avid diarist, penned these words: "Big day—$141.80— Christ—What a workhorse. 551 burgers."
True Love and Tragedy
In 1955, Harmon married Grace Williamson and the pair began a love affair that grew stronger each year. Together, they raised a family and oversaw the expansion of the business. Harmon was a natural promoter and businessman, known for tossing promotional flyers from his plane, and he was always on the lookout for new markets. Then, in 1967, while traveling for business, his plane went down.
"Lady Grace," as she was known, was at home with her three children when word came in that Dobson's plane had crashed.
As the family rallied around Grace and the children, investors began knocking on the door. "We want to buy the business," they told Grace. "You can't run a business and raise a family." Grace knew better. As calls came in with aggressive offers to buy, Grace held strong, maintaining that she would keep running the business, since it was her husband's wish for it to stay in the family.
A-Frame fame
In 1961, as Whataburger grew to more than 17 locations, the first iconic orange-and-white striped A-Frame was opened in Odessa, Texas. The reason for the distinctive colored roofs? Harmon was a pilot and wanted them to be seen from the sky.
Leading with Grace
Under Grace's leadership, the business continued to grow. The first drive thru was installed in 1971. At the end of 1980, Whataburger opened its 300th restaurant. By 1982, three locations began operating 24 hours a day, seven days a week much to the delight of hungry fans. Some now-classic menu items debuted in the '80s, like the Taquito, Breakfast on a Bun and Whatachick'n.
The Torch is Passed
Whataburger saw its first change of leadership since the 1960s when Tom Dobson, Harmon's son, took over the company as president and CEO in 1993. In 1996, the company launched their inaugural Family Convention, which continues to take place on a biennial basis. is The highlight of the event is the finals of WhataGames, an intense six-month long competition where every single restaurant competes to show their knowledge of company history and commitment to company values.
Official Texas Treasure
The 77th Texas Legislature designated Whataburger an official Texas Treasure in 2001, the same year the beloved Honey BBQ Chicken Strip Sandwich debuted. In 2005, Whataburger's "first lady" Grace Dobson passed away, and the Whataburger Family mourned the loss of Lady Grace. Her commitment to taking care of the Whataburger Family and her legacy of giving back to the community remain central to the company today.
Still Family Owned and Operated
Now in its sixth decade as a family-owned company, Whataburger continues to grow – just not too big. The chain has more than 800 restaurants across 10 states, employing more than 40,000 Family Members. But with each day and each order, the inspiration of Harmon and Grace Dobson centers the business. Siblings Tom, Lynne and Hugh Dobson remain committed to their parents' legacy of serving guests with pride, care and love.
ABOUT WHATABURGER:
Whataburger has focused on its fresh, made-to-order burgers and friendly customer service since 1950 when Harmon Dobson opened the first Whataburger as a small roadside burger stand in Corpus Christi, Texas. Dobson gave his restaurant a name he hoped to hear customers say every time they took a bite of his made-to-order burgers: "What a burger!" Within the first week, people lined up around the block for his 25 cent, 100 percent beef burgers served on five-inch buns.
Today, the company is headquartered in San Antonio, Texas, with more than 820 locations in 10 states with sales of more than $2 billion annually. Visit www.whataburger.com for more information.