Trump skips White House Cinco de Mayo party as Mexican ambassador touts 'flexible border'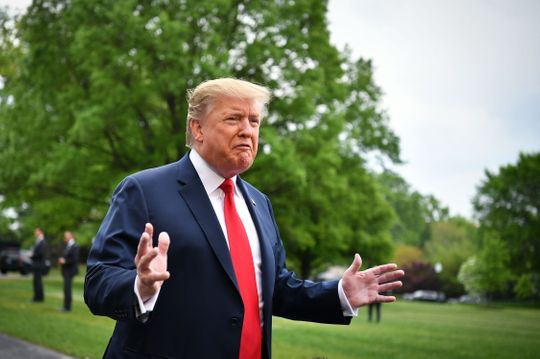 Reposted from the Washington Examiner
President Trump skipped for the third year a celebration of Cinco de Mayo on the White House grounds, leaving the Mexican ambassador with a group of mid-level administration officials instead.
At the event, Ambassador Martha Bárcena urged ratification of the USMCA trade deal, but he was left without a senior U.S. counterpart as White House acting chief of staff Mick Mulvaney canceled at the last minute.
Trump has given far less fanfare to Cinco de Mayo than his recent predecessors. Former Presidents Barack Obama and George W. Bush hosted elaborate parties in the Rose Garden and East Room of the White House.
In 2017, Vice President Mike Pence hosted a celebration in the Indian Treaty Room. A low-key event was also held last year.
In both 2017 and 2018, Trump issued statements noting the date. "Today, we honor the heritage of our neighbors to the south, and we celebrate the significant contributions of Mexican Americans to the United States," he said last year.
To commemorate the holiday, an event billed as a USMCA briefing was held in the Indian Treaty Room of the Eisenhower Executive Office Building, which overlooks the White House, followed by a closed-press lunch buffet.
Bárcena advocated for "an agile and flexible border" that supports "the fluid crossings of peoples" and goods, while speaking of building a "very competitive region."
"Look at the automotive sector of North America. One piece of a car can cross the border up to eight times … before the car is finally assembled," she said. "That's why we need an agile and flexible border. A border that guarantees security, but also that guarantees the fluid crossings of peoples, goods and services, and merchandises."
Bárcena said Democrats in Congress should have no concerns about Mexico enforcing new labor standards that are intended to prevent the outsourcing of U.S. jobs by raising Mexican wages. She noted the Mexican Congress this week approved legislation making it easier for workers to unionize.
"Texas's exports to Mexico are larger than all U.S. exports to Japan and India combined," she said. "The livelihood of 5 million Americans is on the line," she added, citing a U.S. Chamber of Commerce report. "That is basically every single person living in Alabama right now."
Journalists who covered the USMCA briefing were escorted out of the room during a panel conversation that included Tim Pataki, director of of the White House Office of Public Liaison, who noted historically low Hispanic American unemployment.
Cinco de Mayo marks Mexico's 1862 victory over invading French Emperor Napoleon III in the Battle of Puebla. Though victorious, the French later imposed Maximilian I, an Austrian royal who ruled Mexico as emperor from 1864-1867, before being overthrown and executed at age 34.
"Thanks to the social and effective labor rights agenda of President Lopez Obrador, don't have any doubt that we will enforce these labor reforms," she said. "These should allay all the fears of our Democrat friends in Congress."
Bárcena said passage of USMCA was important to the U.S., too.