Toro's 1st HR Astros' last gasp as streak ends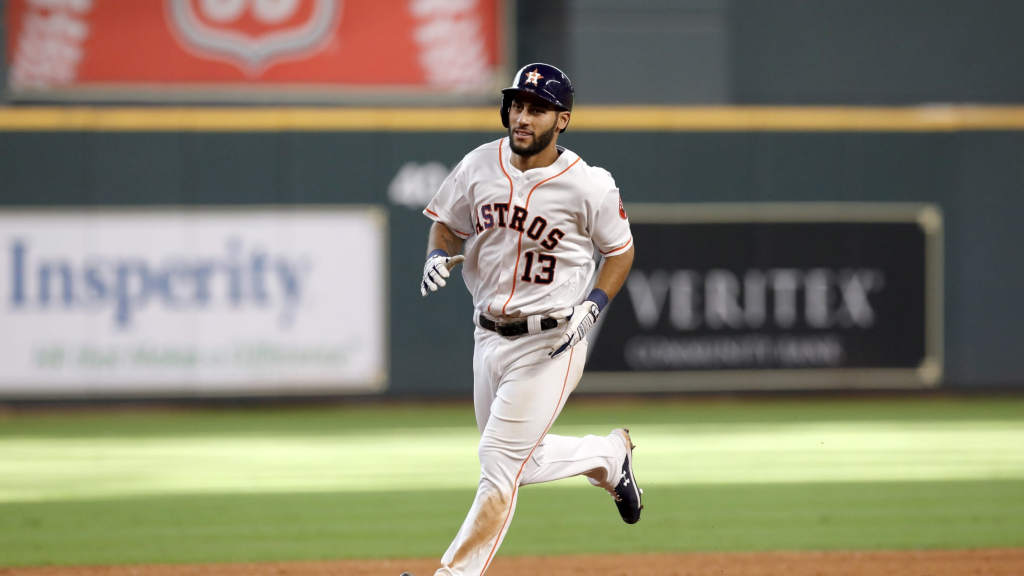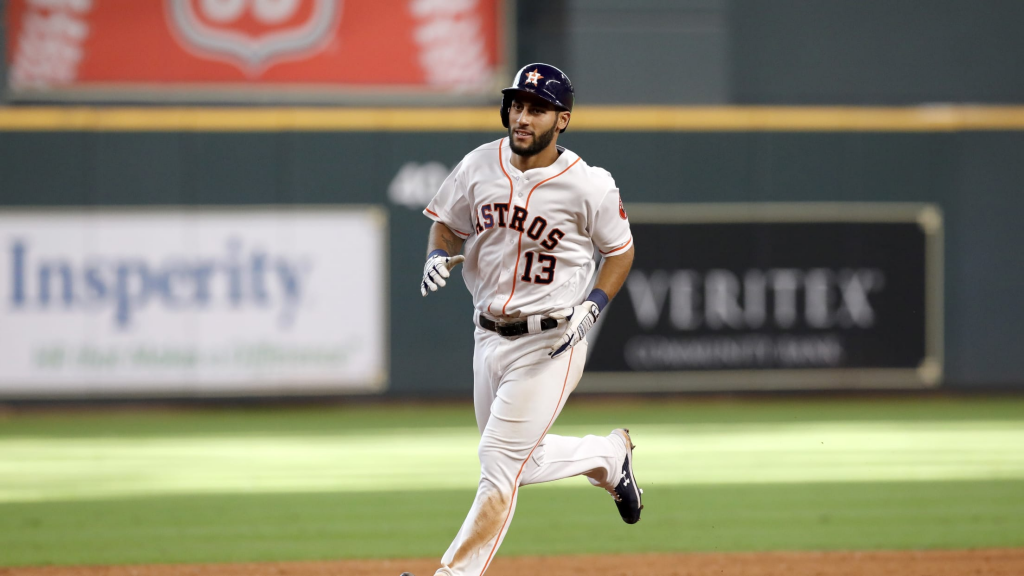 Story by Brian McTaggart
Astros rookie infielder Abraham Toro will return home to Canada with a souvenir.
Toro, who was called up from Triple-A Round Rock a week ago, slugged his first career homer in the ninth inning of the Astros' 9-8 loss to the Rays on Thursday afternoon at Minute Maid Park. The loss snapped the Astros' six-game winning streak.
Toro, a native of Canada, retrieved the ball and will take it north of the border this weekend when the Astros open a three-game series against the Blue Jays on Friday in Toronto. Toro became the second Canadian-born player to homer for the Astros, joining Terry Puhl.
"To be honest, I had little goosebumps," said Toro, ranked by MLB Pipeline as the Astros' No. 6 prospect. "It felt really good."
The homer by Toro, who also drew three walks, brought the Astros within a run, but Rays pitcher Emilio Pagan was able to shut the door. He struck out Josh Reddick for the second out in the ninth on a 3-2 pitch that was below the zone. Reddick argued and was ejected.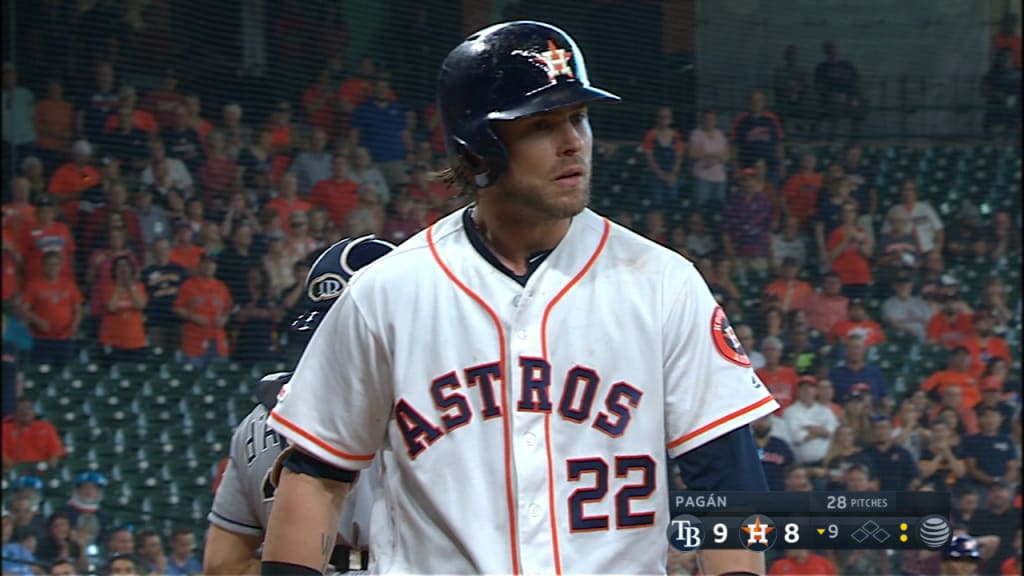 "Just a very good back-and-forth game between both teams," Reddick said. "The game dragged on and on, and nobody could stop anybody."
That capped a frustrating day for the Astros, who were 2-for-11 with runners in scoring position and stranded 11 men on base. They drew a season-high 10 walks, including three with the bases loaded after they trailed 4-2. Houston has walked 18 times with the bases loaded this season.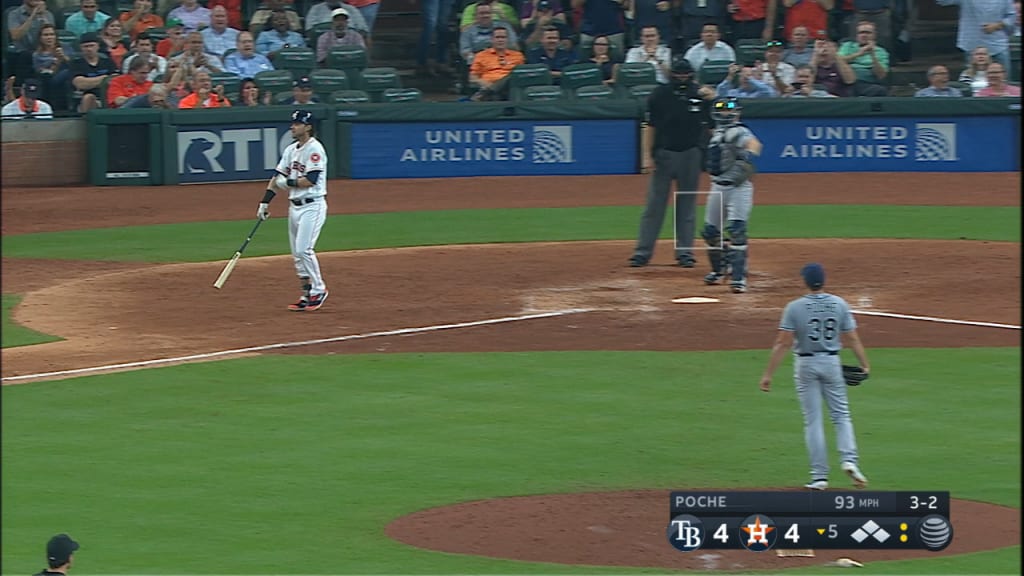 "You get a close game like that, and certainly a crazy game like that, you look back at the opportunities," Astros manager AJ Hinch said. "We left the bases loaded a couple of times. Some other opportunities as well. Some ill-timed walks that led to some runs on their side. … We didn't play particularly clean. We did fight, and I love the guys for fighting the good fight today."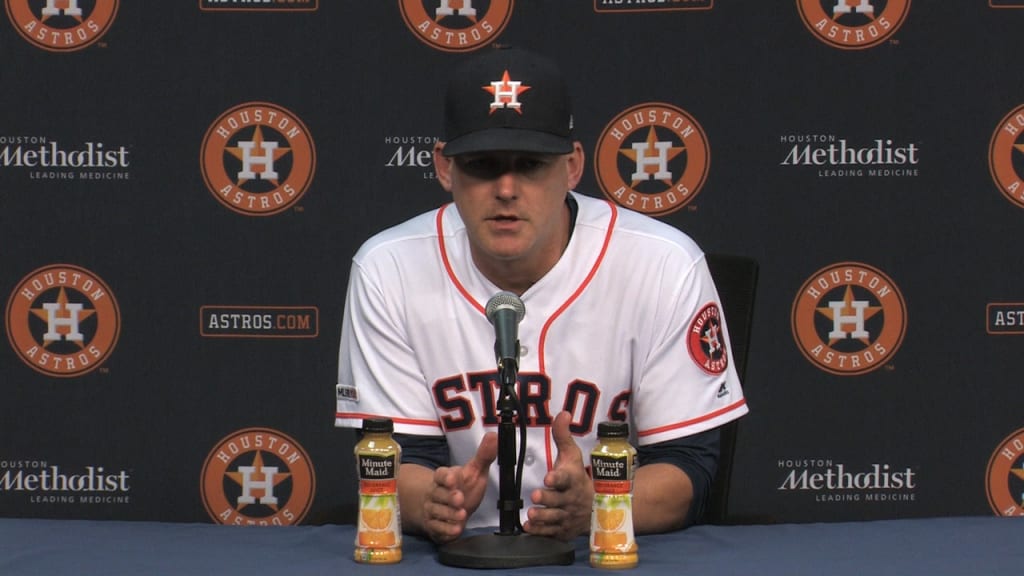 Toro, a switch-hitter, popped out in his first at-bat before walking in the fourth, fifth and seventh innings. In the ninth, he turned on an 0-1 fastball from Pagan and sent it 375 feet over the right-field wall to cut the lead to 9-8.
"I was leading off that inning and just tried to hit a line drive to get a rally going, and lucky enough I got in front of it and it went out," Toro said. "It felt good. When I hit it, I I felt good. I wasn't for sure it was going out. It was the ninth inning. We had a shot at coming back, so I think it was a huge run."
Toro was a Double-A Texas League All-Star at midseason and was promoted to Triple-A less than a month ago. In 16 games at Round Rock, he hit .424 with nine doubles, one homer and a 1.113 OPS.
"His at-bat quality is really good, and he's pretty calm," Hinch said. "I like that he's carried that from the Minor League success that he's had into the big leagues. Very happy for him that he gets the first homer. He was very disciplined today with a few walks.
"Our entire offense was pretty disciplined at the right time. The one inning we got back into the game without putting the ball in play. Toro has settled in nicely, and the awe factor of coming to the big leagues this year, and maybe even this early, has not affected him."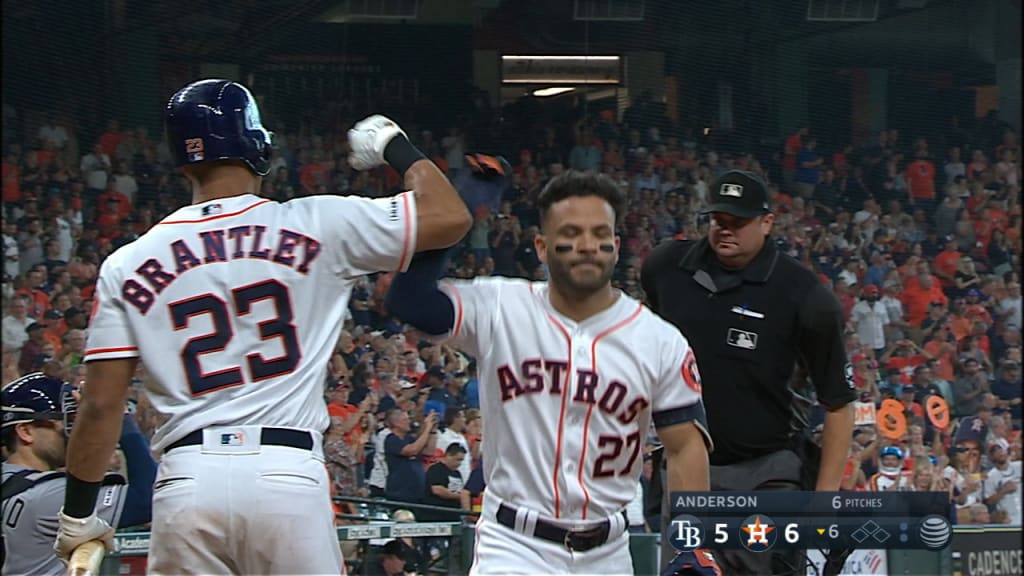 Zack Greinke, making his fifth start with Houston, gave up five earned runs and six hits, including two homers, in 5 2/3 innings. José Altuve's career-high 25th homer to lead off the sixth put the Astros ahead, 6-5, but the Rays scored three times in the seventh against reliever Chris Devenski (2-3) to take an 8-6 lead.
"He had a hard time putting away the hitters and getting to a clean inning," Hinch said of Devenski. "They put some pretty good swings on him."
Brian McTaggart has covered the Astros since 2004, and for MLB.com since 2009. Follow @brianmctaggart on Twitter.