The Official 2019 American League Championship Fan Collection is here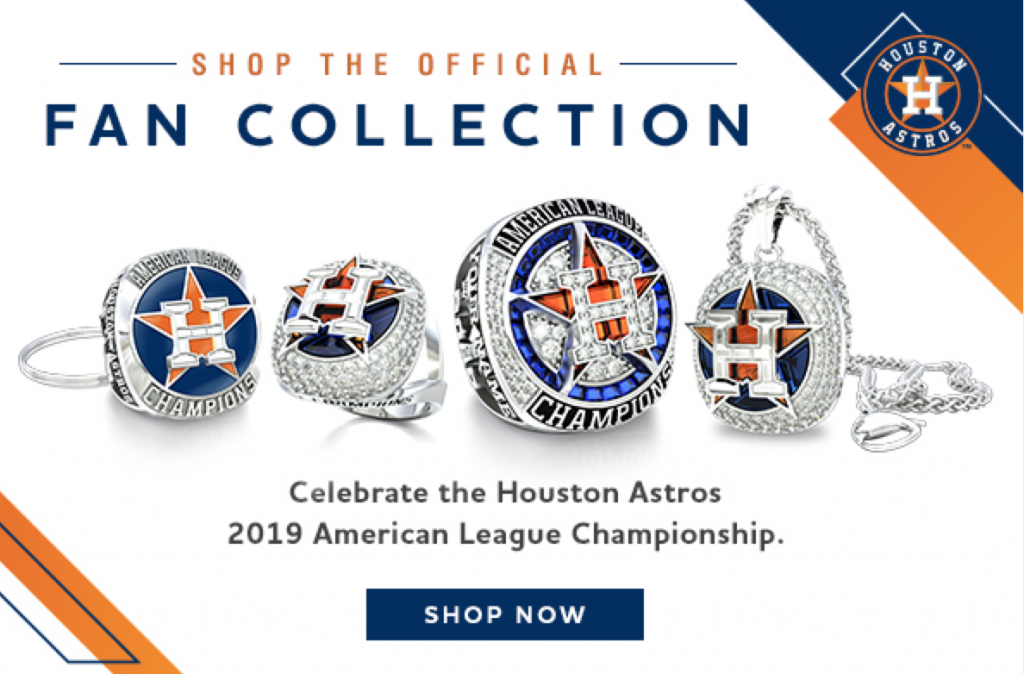 Commemorate the Astros historic 2019 run with the official American League Championship Fan Collection available now at the Astros Union Station Team Store or online. From key rings and paper weights to a unique line of jewelry, the Fan Collection has exactly what you need to remember the Astros 2019 season.

The Astros Team Store, located in Union Station, is open Monday through Friday 9:00am to 5:00pm and Saturdays from 9:00am to 2:00pm. For a list of safety procedures, click below.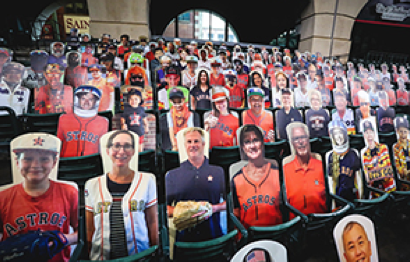 Astros Fan Cutouts 
Don't miss your opportunity to catch a game – Virtually! For a $100 donation to the Astros Foundation and a smiling photo of yourself, we will find your cutout a seat in the outfield! At the end of the season, you can keep your MLB Authenticated Cutout and will get an ALCS Champs Replica Ring as well. Visit astros.com/cutoutsto get your cutout today!